ESSEX BOYS CHAMPIONSHIP
The 2016 Boys Championship was held at West Essex Golf Club in near perfect playing conditions, with the Boys under 16 and under 18 Championships at stake.

Mid way through the morning round the buzz around the course was that one of the boys was compiling a potentially good score. Harrison Linney (West Essex) was the player, and his round had improved further during the back nine, with him eventually returning a gross 62 on the par 71 course. A new course record. Only one other player, defending champion Jack Dyer (Rochford Hundred) managed to break 70, with his 3 under par 68. The best morning score from Harrison earned him the chance to go through to the final stages of The Telegraph Junior Championships, sponsored by BMW.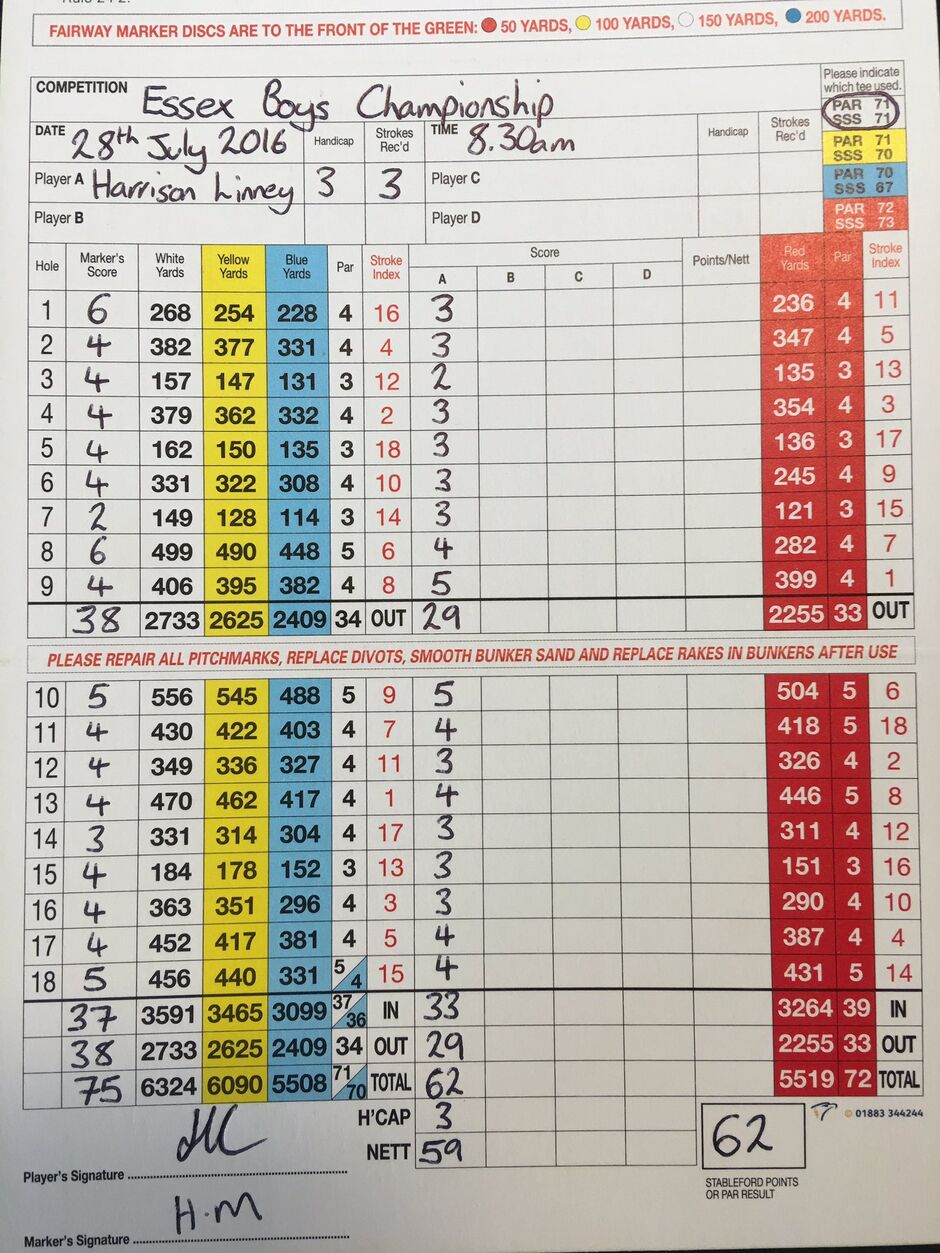 Harrison Linney's Morning card, New Course Record 62.
In the afternoon round Jesper Carr (Chigwell) produced the best early score with a level par 71, with Harrison Linney finding things a little tougher than he did in the morning submitting a second round 78. He was leader in the Clubhouse with a 2 under par total of 140. All eyes moved to Jack Dyer to see if he could better that two round total, but he came in with a 72 to also finish tied with Harrison on 140. A tie for the Boys Championship is resolved through a playoff.
Harrison and Jack halved the first playoff hole, the 17th, in front of a large crowd and so moved to the 18th tee. Both players missed the fairway on this par 5, Harrison into the trees on the left and Jack on the right. Both players made excellent recovery shots, Harrison hitting the green and Jack coming up 10 yards short. Harrison two putted and Jack failed to get up and down in two leaving Harrison as Boys Championship winner 2016. Harrison will be representing Essex at Woodhall Spa in September in the Boys County Champions competition.
Harrison, who was just short of his 16th birthday also won The U16 Championship. Callum Newton (Orsett) was second with 149 and Michael Gilbert (Chelmsford) continued his good form over the summer coming in third with 150.
The Boys Club Team Championship is played in conjunction with the Boys Championship, with the best two scores counting. This year's winners with a score of 294 were West Essex represented by Harrison Linney and Timmy Moncur, in second place were Jack Dyer and Christopher Chaplin (Rochford Hundred) with 295.
A special thank you to West Essex golf club and their members for their hospitality.
​



Harrison Linney
(West Essex)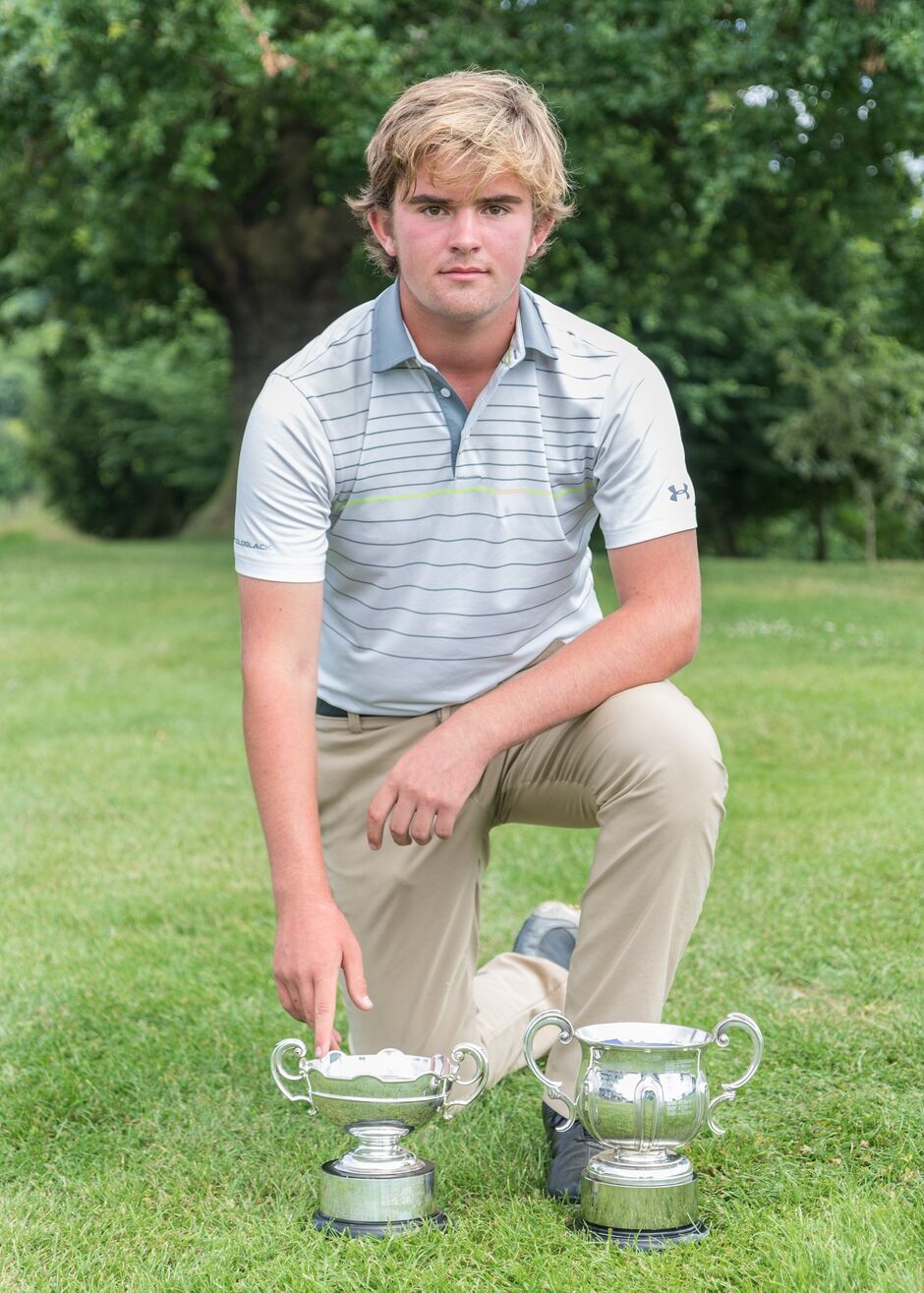 Winner 2016