ESSEX COLTS TEAM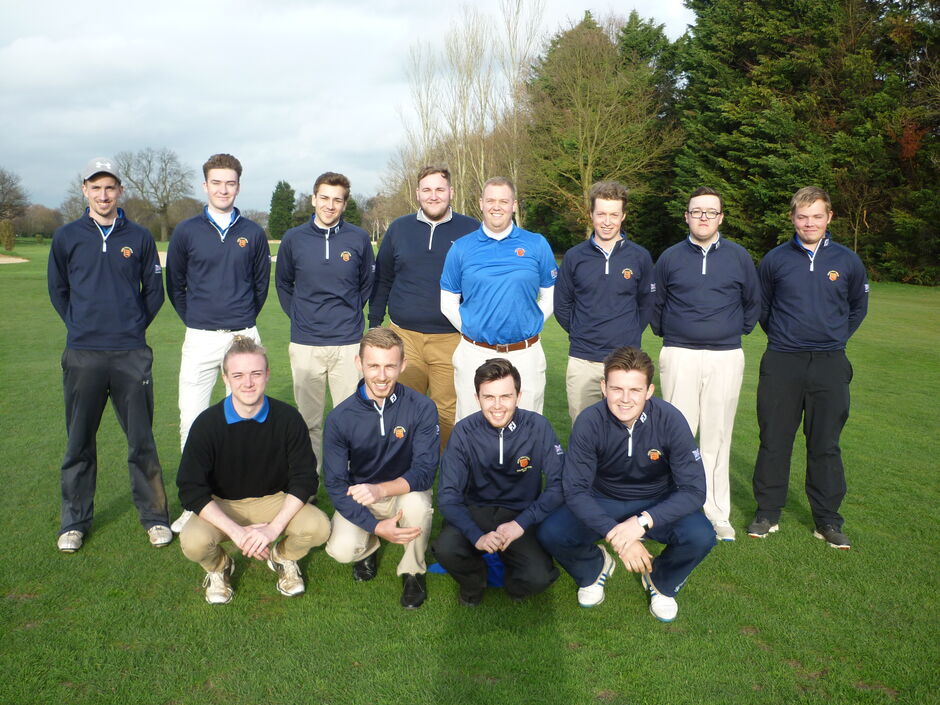 ​

Friendly
​Essex Colts v Romford Golf Club
Saturday 18th March Romford Golf Club


Saturday 18th March saw the first fixture of 2017 for Essex Colts. The annual friendly match against Romford Golf Club – teams of 12 with both sides playing prospective players for the forthcoming season.
Changes to the Colts set up as advised last year. Age range 18 to 25, with no player outside of that bracket. It was good to see several new faces. One player had to withdraw at 6am on the morning through illness. Congratulations to the Colts Captain – Brandon Meads, who successfully found a replacement in the short time allowed, and thanks to Jack Brown (Chelmsford) who was contacted at 6.40 and was on the tee at 7.20!!
Romford Golf Club, as always, the perfect hosts. The course was in good condition, and although cold and windy there was no rain. The games were all played in a great spirit of camaraderie.
The morning foursomes went very much in the Colts' favour. The first match was halved and they then won the following five. 5½ to ½.
Afternoon singles was an entirely new ball game. Romford started strongly. Again the first match was halved, but the second - a decisive win of 6/5 for Tony Aimes of Romford. Games three and four were both halved with game five another win for Romford. Of the remaining seven matches the Colts won five, with two more 6/5 wins, this time from Ben Horton and George Leversuch.
Singles result 7 to 5. Making the final result for the day Colts 12½ Romford 5½
The twelve man Colts team were as follow:- Brandon Meads Capt. Alex Bradley and Jack Brown(Chelmsford): George Gennings, Ben Horton and Lukas Warren (Thorndon Park): Josh Cardy (Three Rivers): Dominic Piccolo (Benton Hall): George Leversuch (Wanstead): Josh Tobin (Basildon): Ben Wyatt (Raleigh): Callum Hilton (The Warren).
Thanks to Grant Glover and the Romford team. Twelve good men and true!!
We wish them every success for the 2017 season
Dave Edwards
​Colts Manager
East Berkshire Stag
Wednesday 21st June 2017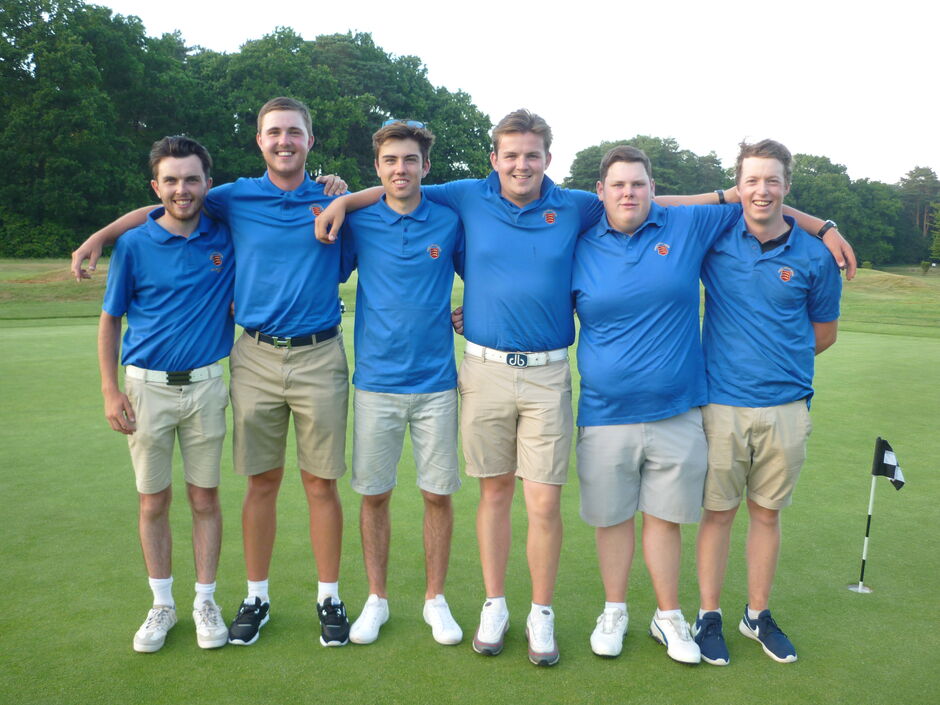 ​

Six players from Essex played in this annual event at East Berkshire Golf Club.
Brandon Meads (Chelmsford), George Leversuch (Wanstead), Will Percival and Zach Chegwidden (Orsett), George Gennings (Thorndon Park) and Callum Pipe (Braintree)
A 36 hole individual stroke play competition plus a three man team trophy. First played in 1976 and won then by Sandy Lyle. Essex has had a couple of winners in the last few years and hopes were high after a very good practice round on Tuesday.
The June 2017 heat wave continued. The course, although somewhat dry, was in beautiful condition.
With a field of 74 players the leading score in the morning was from George Gennings. 65 – 3 shots clear of the field. Hopes were high but regrettably the heat got to many in the afternoon, including George.
The eventual winner was home player Ben Platt 70.67.137. The best three scores from Essex were George Gennings & Brandon 142 and Will 144.
With six players Essex had two teams in the team event but lost out to BB&O who had a total team score of 432 to Essex's best of 438. Teams have to be declared before start of play – unfortunately our 3 best scores were not all in the same team. Typical case of "if only".
However, congratulations to all the Essex players who were a credit to our County.

Dave Edwards
Colts Manager
---