ESSEX SENIORS TEAM CHAMPIONSHIP
2016 WINNERS
CHELMSFORD GOLF CLUB
THE FINAL
The 2016 Seniors Team Championship was played at Romford Golf Club on 7th September between The Rayleigh Club and Chelmsford.
The two teams set out on a course which was in excellent condition and in almost perfect weather for a summer afternoon of tense matchplay golf.
After the first four matches were shared between the two sides the match started to move in Chelmsford's favour as they had begun to build leads in the next four matches out on the course. As matches 6 and 7 were closed out by the Chelmsford players on the 14th green and Ian Morrison finished his match on the 16th shortly after, Chelmsford were within reach of the magic total of 6 points. John Taylor then won his match on the 15th green to give Chelmsford an unassailable lead.
The final result was 7.5 to 3.5 to Chelmsford.
After the presentation ceremony the players and representatives of both Clubs combined for an evening of good humour and were treated to an excellent meal from their hosts.
The Essex Golf Union would like to thank Romford Golf Club for hosting the event and their hospitality, it was a good match played in the best spirit of golf.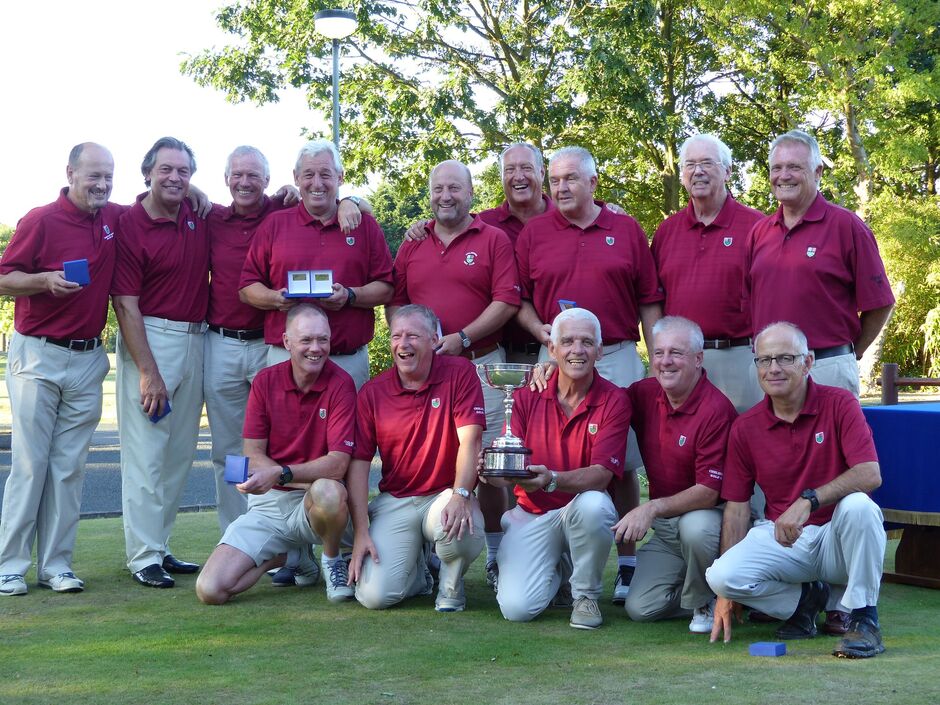 ​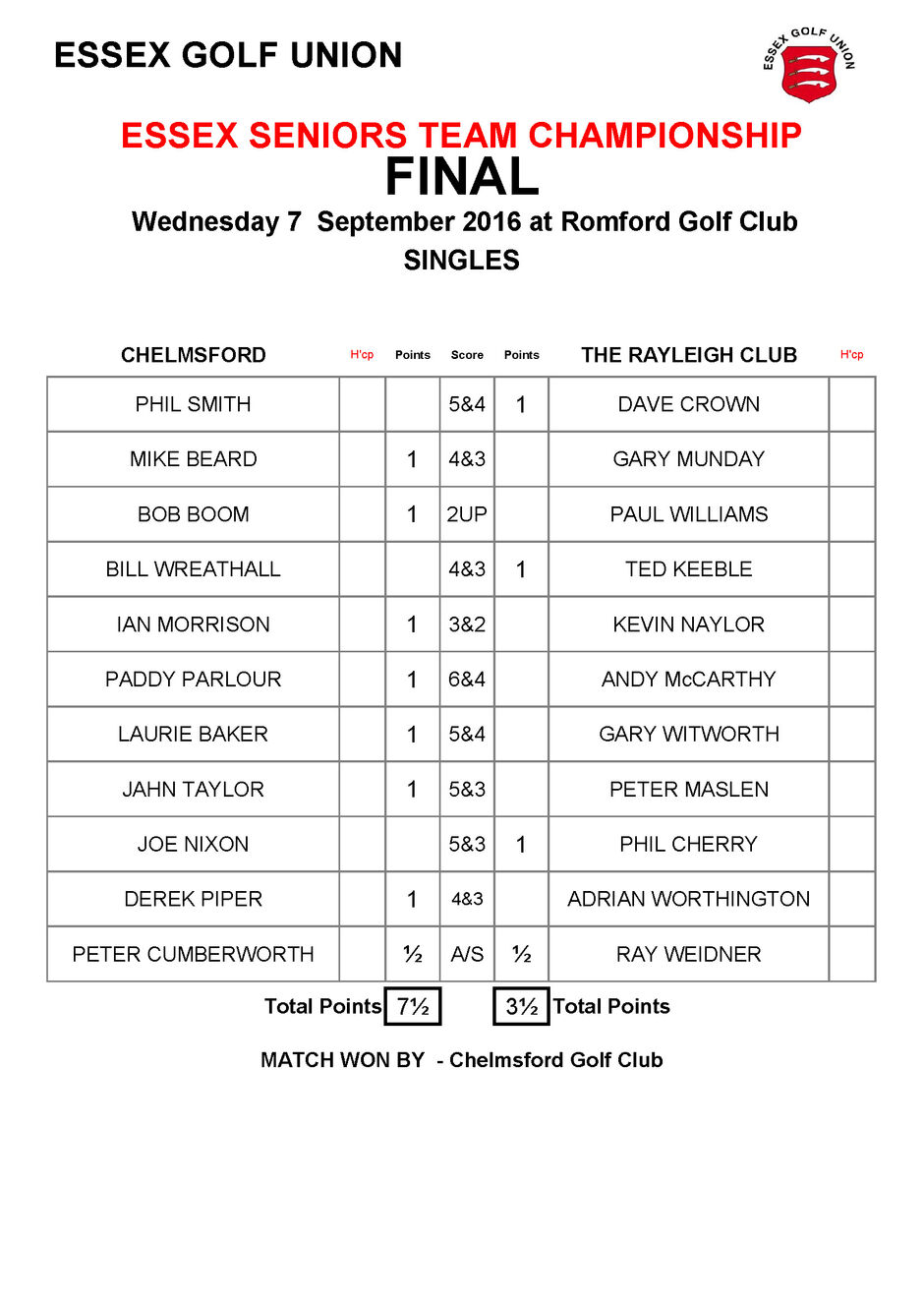 Please make sure the result sheets are returned to the County Office no later than 10 am on the day immediately after the match, either by email to
office@essexgolfunion.org
or
Fax: 01376 500894