MULLIS TROPHY
In Partnership with
Played at Brentwood Golf Club on Sunday 2 October 2016
​

Winners
David Harding & William White
Three Rivers
















The Mullis Trophy was first played for in 1931, and is traditionally the final competition of the season.
The morning started with a cool breeze but the sun was out and as 40 teams representing 30 Clubs set off to play 18 holes in a fourball betterball stableford format, the temperature increased to what was a pleasant 18 degrees for most of the day. The golf however, was a little hotter for the majority.
First group in was Brentwood Golf Club's very own Joe Tatam (3) and Gavin Wright (4) totalling a great score of 44 points. Vice Captain of Brentwood Golf Club, Andy Massey (7) was to return shortly after, with his partner Charlie Burke (3), also with a very respectful 40 points. From the early scores posted by the home club representatives it was set to be a great days competition.
Stock Brook Manor returned with a score of 45 points, with Martin Paterson (12) & Richard Higgins (10) obviously having both playing very well as they lost a shot each with the 90% rule in play. This was not the only fantastic performance of the day where handicap adjustments were made. Gary Dennis (16) & Michael Broomes (16) were both above the maximum limit of 18 handicap, therefore losing a combined total of 4 shots before the 90% was deducted, they returned with a fantastic score of 45 points, dove-tailing exceptionally well. Their 22 point back nine was not quite enough, unluckily missing out on second place by countback to Paterson & Higgins' back nine of 23 points.
The score that won the Mullis Trophy for 2016 was that of Three Rivers' David Harding (11) & William White (8), both players were scoring on every hole, making it easier for one of the pair to attack, hence the fabulous score of 48 points. Upon congratulating the pair from Three Rivers Golf Club, William said, 'It was just one of those days, we both played well and gave one another a chance on every hole.' Congratulations to David and William, 2016 Mullis Trophy Champions.
Our thanks go to Brentwood Golf Club for their excellent hospitality and beautifully presented course.
​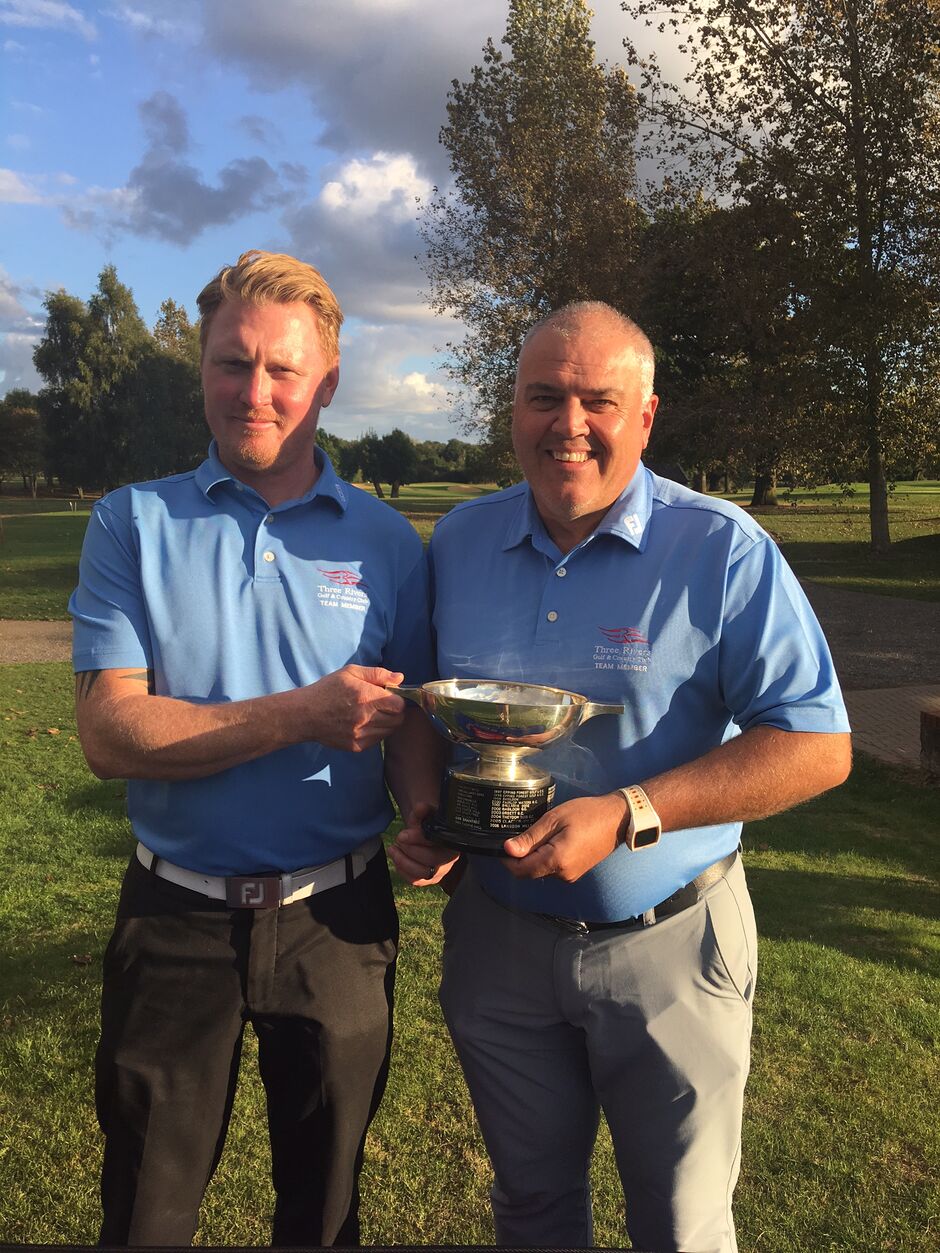 ​
Winners 2016
David Harding & William White
Three Rivers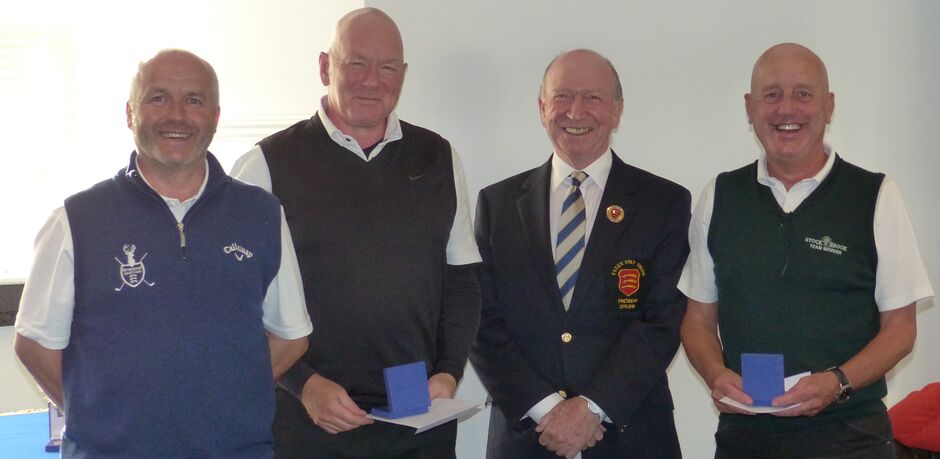 Runners Up 2016
Martin Paterson & Richard Higgins
Stock Brook Manor

Third Place
Michael Broomes & Gary Dennis
Stapleford Abbotts
Also featured
Andrew Massey
(Vice Captain - Brentwood)
With
Mike Hart
(President - Essex Golf Union)

RESULTS