THORNTON CHALLENGE CUP 2017


FINAL 2016
Played at Chelmsford Golf Club
The 2016 final was played on 18th September between Rochford Hundred and Orsett on a well manicured Chelmsford course.
The morning foursomes commenced in cool autumnal conditions with two evenly matched teams keen to make an early impression. The first two matches out in the morning resulted in comfortable wins for Rochford and the third match went in similar fashion to Orsett. The remaining two matches were much closer with match 4 going up the 18th, finally giving Orsett their 2nd point, and match 5 finishing on the 17th green, giving Rochford a slender 3 – 2 lead at the lunch time break.
In the afternoon singles the 200+ supporters were treated to some excellent matchplay golf. Taylor Carter extended Rochford's lead with an early win in the first match, but Orsett then reeled off four wins from the next four matches, with Cassidy Steffans holding off a great fight back from Spencer Wells to close out his match on the 18th green. With the score at 6 – 4 now to Orsett, attention turned to the remaining five matches out on the course, and with Rochford up in two, two matches all square, and one match standing with Orsett holding a slender lead. The competition was heading towards a very tense finale. Andrew Frye gave Rochford their 5th point with a win in match 6 and then Dave Tong won match 10 for Orsett to take them within a point of victory. Match 7 was all square on the 17th tee, but Paul King took that to give Orsett a slender lead going to the 18th, and then holed the winning putt on the 18th green to make Orsett the 2016 champions.
The final match result was 8½ – 6½ in Orsett's favour.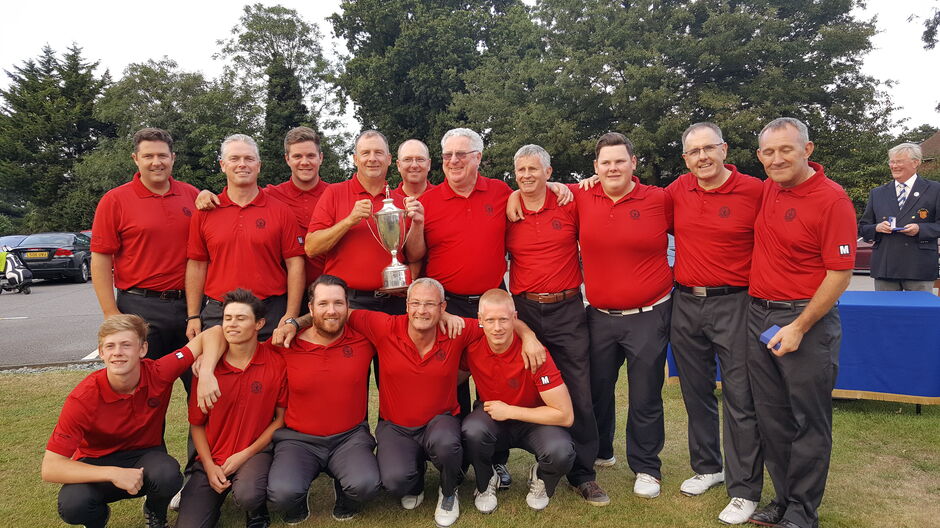 It was an excellent day of golf played between two teams who clearly had great respect for each other, our thanks to Chelmsford for hosting the match and to all the spectators for providing encouragement to both teams throughout the day.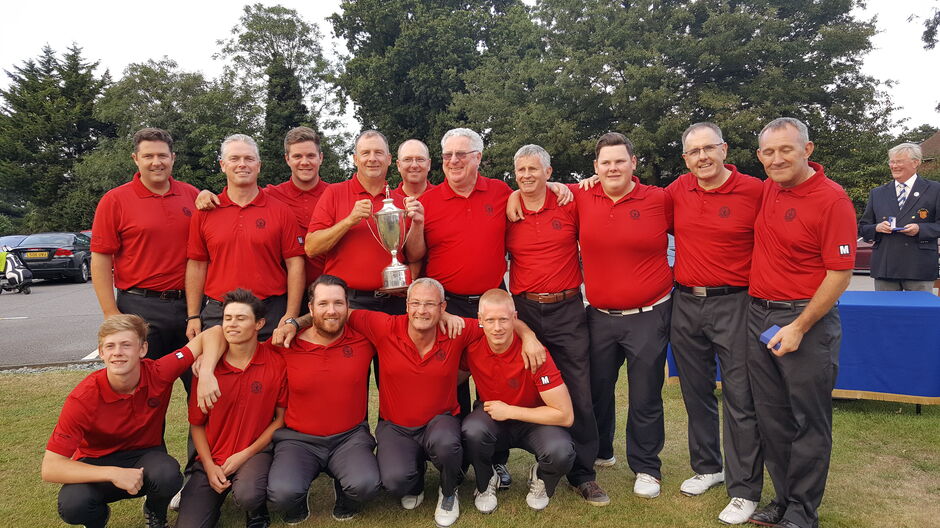 Winners 2016
Orsett

RESULT SHEET
Please make sure the result sheets are returned to the County Office no later than 10 am on the day immediately after the match, either by email to office@essexgolfunion.org
or
Fax: 01376 500894