County News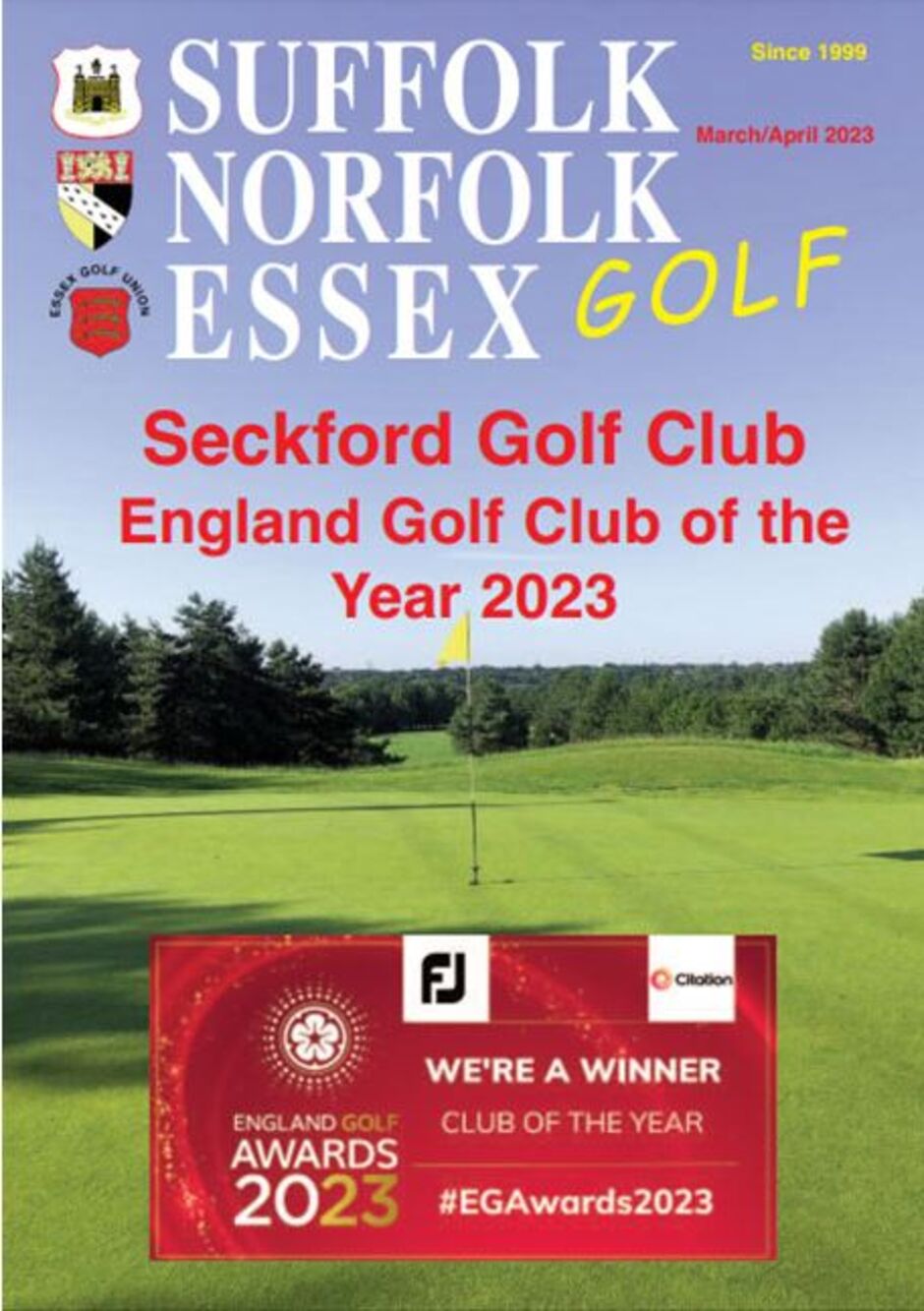 Click on the Cover to read the latest issue of
The Suffolk, Norfolk & Essex Golfer Magazine
Junior Organisers Meeting - March 2023
On 15th March, Thorndon Park Golf Club hosted the Junior Organisers meeting on behalf of the Essex Golf Union.
Minutes from the meeting are attached here.
92nd AGM
The 92nd Annual General Meeting of the Essex Golf Union took place at Upminster Golf Club on Thursday 26th January 2023.
County President, Lawrence Kingsnorth (Romford Golf Club), below right, congratulated Jeff Mathewson (Orsett Golf Club) on his election to his newly appointed role as a Director of the Essex Golf Union.
Lawrence went on to thank Nick McEvoy & announce his retirement as County Secretary, he thanked him for his seven years of service. Those in attendance agreed and after a round of applause, Lawrence introduced Nick's successor and new County Secretary, James Gurry.