Seniors County Team
Essex v Bedfordshire
Monday 19th June 2023
Upminster
What a difference a week makes......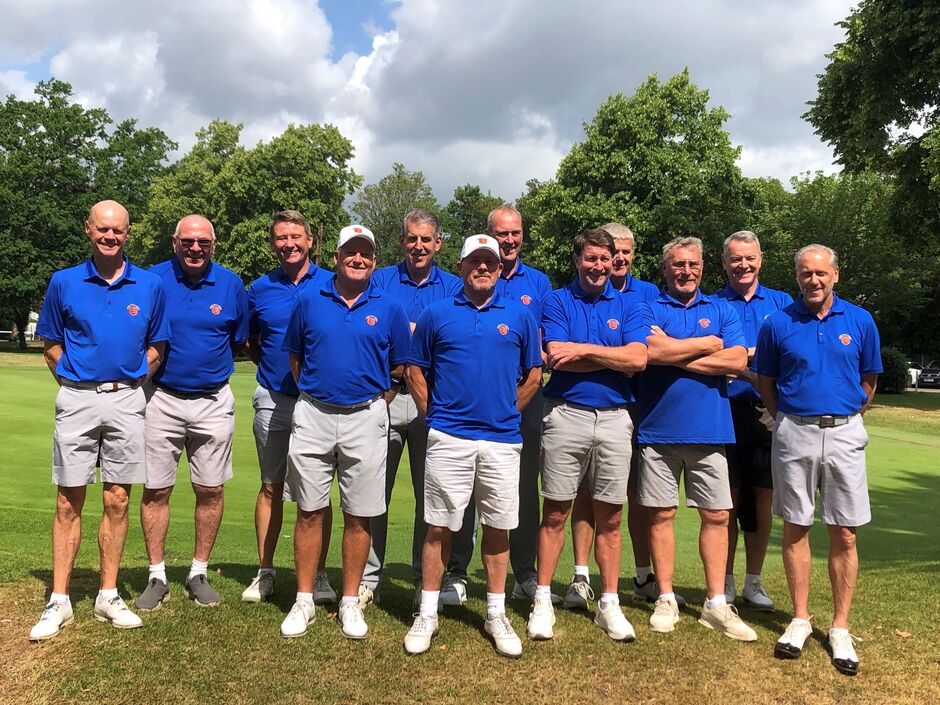 Disappointment to jubilation with a great result on Monday 19th June at Upminster GC with a 7 - 3 Win.
Losing the first 2 matches was not the start we had hoped for but with 7 wins from the next 8 turned the match around.
A special mention firstly to John Moncur on his debut winning 5 & 3 & Paul Wilkinson winning convincingly 8 & 7. With one more league game left in August v Middx hopefully we will have a chance of winning the league depending how other results have panned out
Essex Seniors V's Cambridgeshire & Hertfordshire
Romford Golf Club, 13th April 2023
Romford had presented the course very well considering the recent poor weather conditions. Conditions on the day were tricky with winds and wet playing conditions.
Essex saw this triangular friendly match as an opportunity to play some new players to gauge a good understanding for a squad for the forthcoming season.
Simon Goy (Thorpe Hall) was one of the debutants who managed to secure 1 & ½ points on the day wining his match against Suffolk 2&1 whilst halving with Cambridgeshire. Unfortunately, Essex struggled in both matches and by only securing 8 wins in total, 4 in each match, the final score resulted in losses to Cambridgeshire 6½ vs 5½, whilst Suffolk managed to win 7 vs 5.
It was, however, a positive result as a few new players got a taste of county team golf, with the management better placed to enter the busy season with a larger squad of players to choose from should availability be an issue, which tends to be a reoccurring factor with modern day golfing schedules.
The team play their first league match on the 15th of May at Calcot Park against BB&O.
We wish them well for the season.
SOUTH EAST GROUP SENIORS LEAGUE – NORTH
Essex Seniors v Berks Bucks & Oxon Seniors
Played at Romford Golf Club – 9thJuly 2019
What a cliff hanger this was, with both teams weakened by a date clash with the East of England men's Seniors, Essex went into this match against possibly the strongest team in the league looking for a win.
First off was our Seniors County Champion for the past two years, Ian Moore, and now a Romford member we were confident that Ian would kick us off to a good start. Ian did his job and came in with a 5&3 win, following him were Steve Rooney, Michael Partridge, Tony Wheals and John Wright who unfortunately all lost leaving us 4/1 down. However, newly qualifed member of the Team, Richard Hall, who has been a Romford Member since his days as a Junior came in with a 4&3 win to make it 4/2 in BB&O's favour.
Then Jeff Mathewson finished his game early, 6&5, to again improve the position to 4/3 down. Meanwhile Mark Whiten was involved in a very tight battle and went to the 18thhole 1up, he managed to halve the last and deliver a win, 4 games all and 2 matches remaining on the course.
Rob Douglas had a chance to win his game on the 17th but his put just missed and so he went to the 18th 1up. Thankfully he won the 18th to finish 2up and push our Essex noses in front 5/4. One match remaining, Chris Bellamy who had been cruising early on at 2up, came to the 18th 1down. The BB&O player, Adam Peake, put his drive on the fairway, but Chris opted for the Members route and hit a good drive well down the 11th fairway. Adam laid up with his second well short of the green, while Chris in going for the green got caught in the cross bunkers. Adam pitched on some distance from the hole, and Chris blasted a long bunker shot pin high. Adam two-putted for his par but Chris holed his putt for a birdie to win the hole and secure a half point which won the match for Essex, 5 1/2 to 4 ½.


Seniors County Team League Match
Essex v Bedfordshire

Orsett Golf Club – 21st August 2018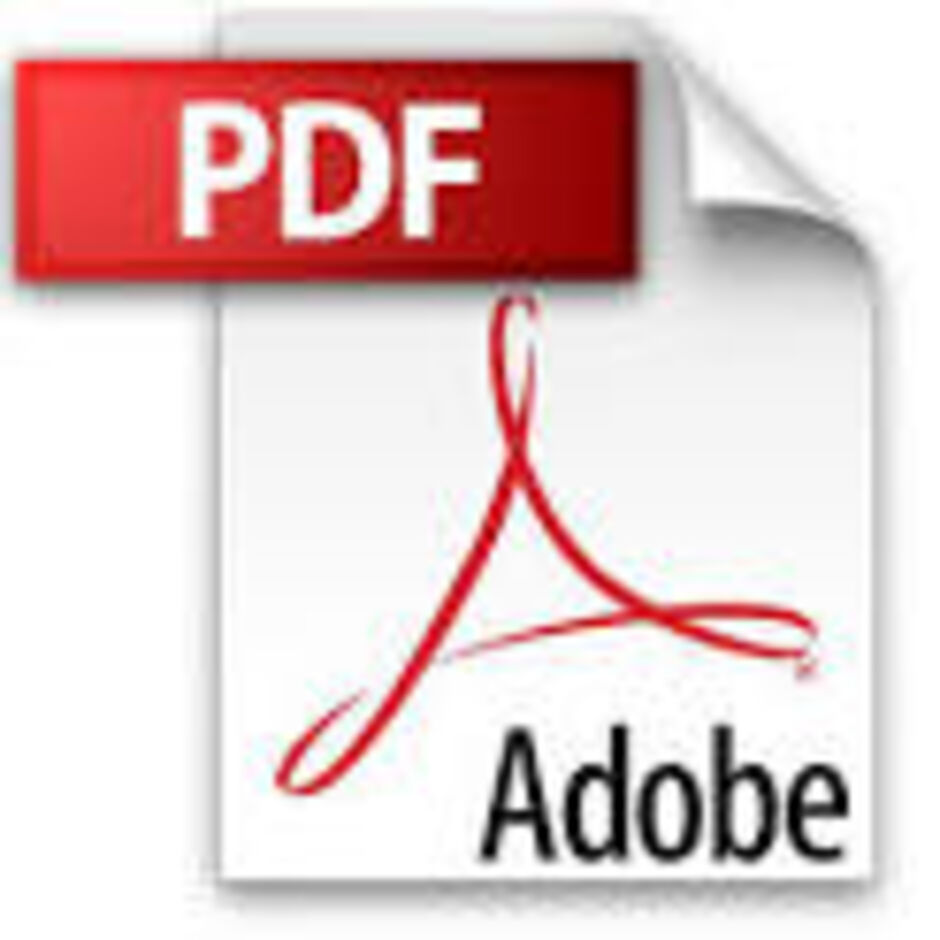 Results
This was for Essex a dead rubber as due to the loss against Herts last month we had no chance of reaching the league final. But it was an opportunity to play new players and get back to winning ways.
Bedfordshire are a small County with very few Clubs but in recent years their Teams have been getting noticeably stronger.
It was a sunny and warm day when we arrived at Orsett the course was immaculate and in superb condition given the very dry summer and their fairway watering system was certaily paying dividends.
We got off to a steady start but it was soon evident that this Bedfordshire side would be no pushover and indeed we were down in the first three matches. As the games reached the 12th green the first 3 games were all down, but Mark Whiten who was playing number one, won the short hole and proceeded to finish his match on the 17th green with a fine 3/1 win. His fellow Club mate Steve Rooney was not so lucky losing on the last hole 1 down. Michael Partridge was having a fine match but on the 17th Tee was 2 down, he won the last two holes to finish all square.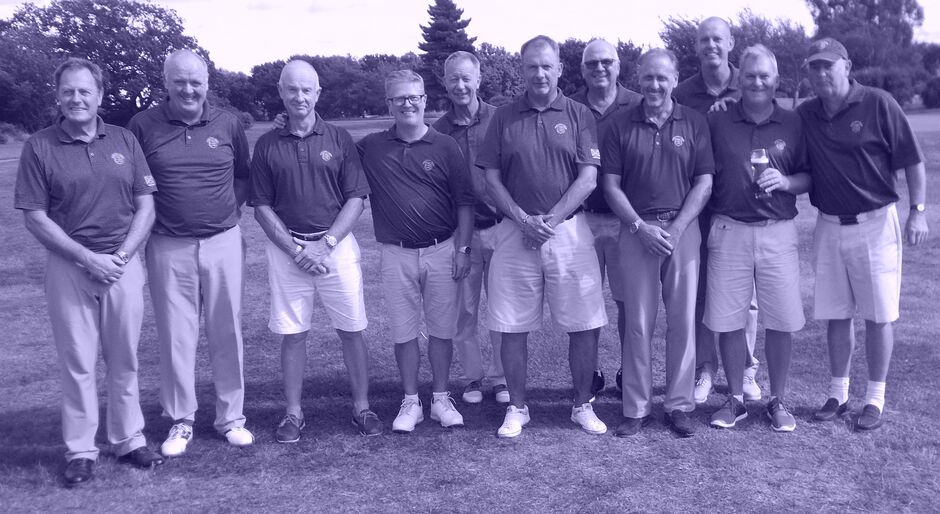 Then there came two very substantial wins Mark Stones and Tony Wheals both winning 7/6. Ian Moore was next up also down but known for his determination, he got a bad bit of luck which caused him to lose the 14th and but won the next 3 holes to win 2/1. John Moody was next up and he was finding the going tough and eventually lost on the last.
Jeff Mathewson and Martin Lewis managed halved matches and anchor man Chris Aukett had a good win on the 15th green.
A fine match and good to get back to winning ways. Now looking forward to next season in which our two crunch matches wil be at home.
---
Seniors County Team League Match
HERTFORDSHIRE v ESSEX
Moor Park Golf Club – 10th July 2018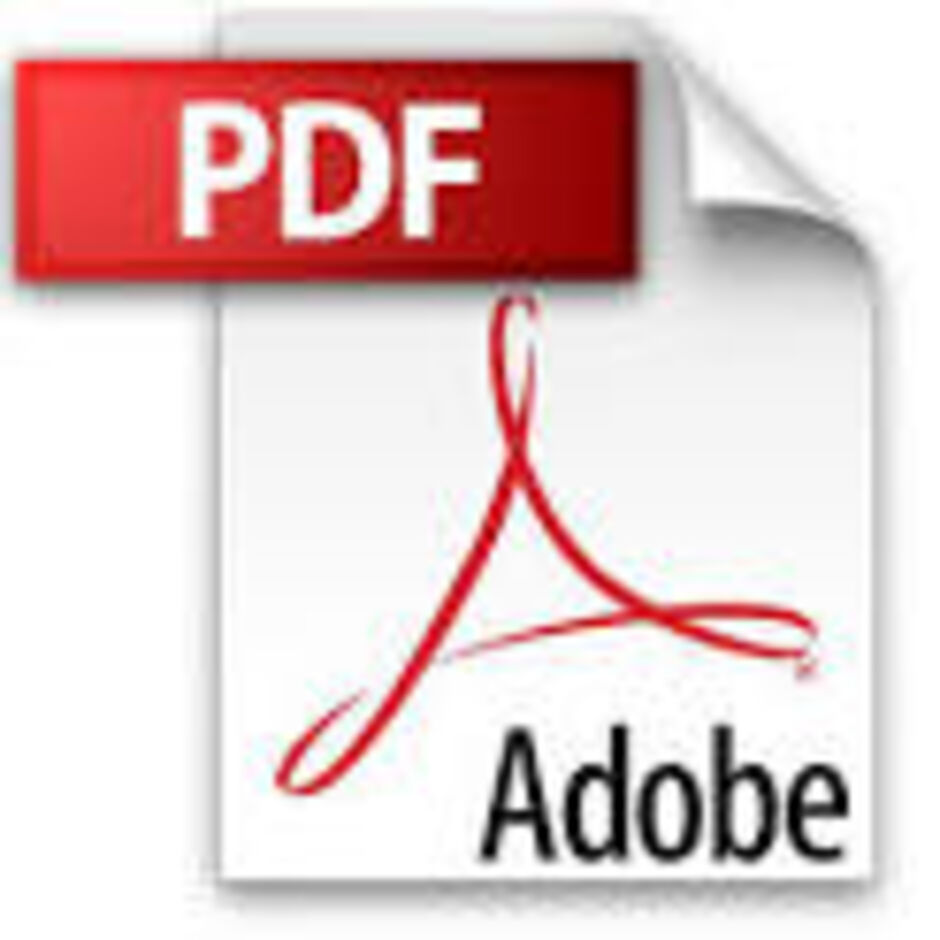 Results
Essex travelled to Moor Park to be greeted by a thankfully cooler day than of late and a very bouncy golf course but very receptive greens. Unfortunately, they had a below strength team facing last years league winners Hertfordshire, with 4 of the usual side absent it gave Essex a chance to blood some new comers into the side. In addition Mike Partridge of Thorndon Park was carrying a damaged knee and didn't know if he could make 18 holes.
In the event not only did he make 18 holes but he came out a winner on the final hole beating ex-Hainault Forest golfer Tyrone Carter on the 18th, this match was the first of 8 games to go to the Par 3, 18th Hole
Ian Moore came to the 18th all square and got his half, similarly Steve Rooney had the same result.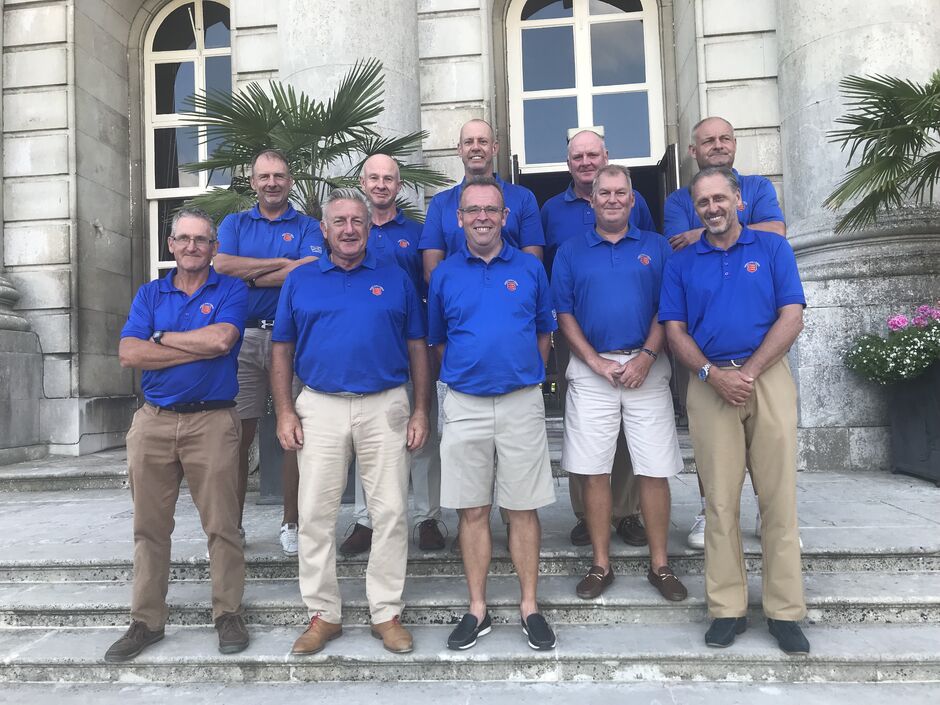 Mark Whiten came to the last 1 down and a wonderful shot from his opponent eft him having to hole a very long putt to have a chance at a half, he missed and that game was lost. Next was John Wright who had to two putt for the half which he managed. Jeff Mathewson's opponent had a really good tee shot he managed a half but lost one down and he final match coming to the 18th was Mark Lazarus who was 1 up coming to 17,but lost the 17th and 18th to lose the game.
Of those matches coming to the 18th Essex won 3 12 to Hertfordshire's 4 1/2 this reflected that on the day they were the superior side and the two matches that were decided before the 18th both went to the victorious side. Essex play in the County qualifying event next Tuesday 17th and Wednesday 18th July at Hindhead Golf Club.
---
Essex v BB&O
Sonning Golf Club,11th May 2018
Essex travelled to Sonning Golf Club, Reading, for this match in the South Eastern Group North League. The weather provided an ideal summers day, not too hot and just right for golf, and a Course in superb condition. The Essex team had practiced the day prior to the game and had found this very picturesque course to be a fair test of golf but with very large undulating and difficult greens. This was going to be a tough test as Essex have not beaten a traditionally strong BB & O Seniors on their home soil in living memory.
Leading out for Essex was John Wright who was playing his first away game for the County, followed by Ian Moore, with our own County Seniors Champion Steve Rooney and Seniors International Mark Stones bolstering the middle order, and Chris Aukett who had recently done very well in the English seniors acting as anchor man.
We caught up with John Wright coming off the 15th Green, he was 2 down, he won the 16th and halved the 17th but unfortunately lost 18th to finish 2 down. Ian Moore was 1 down as he left the 15th won one and halved one to go down the 18th all square which thankfully he won to win 1 up. So, honours even in the early encounters.
Kevin Saunders was involved in a major battle arriving at the 18th all square and winning that hole to win 1 up. Mike Partridge had a very good day finishing his opponent off on the 14th, but Steve Rooney never got into his game and was closed out on the 17th green. Mark Stones holed some useful putts to win his match on the 15th green, but simultaneously Jeff Matthewson fell to defeat, he couldn't get to grips with Malcom Reid, who for many years was a stalwart of the full County Side. With three games left to finish, Essex held a slender 4 – 3 lead. Mark Whitten lost out on the 15th Green to bring the scores level and Ian Waller battled from being 2 down leaving the 15th to go down the 18th all square. However, the hole didn't favour Ian's draw and he lost the 18th to lose his match, so the hope of a rare victory had been snatched away in the blink of an eye, but a draw was still possible. Fortunately for Essex Chris Aukett kept his nerve to win 4 & 2 to secure a creditable draw. An exciting game with a satisfactory result.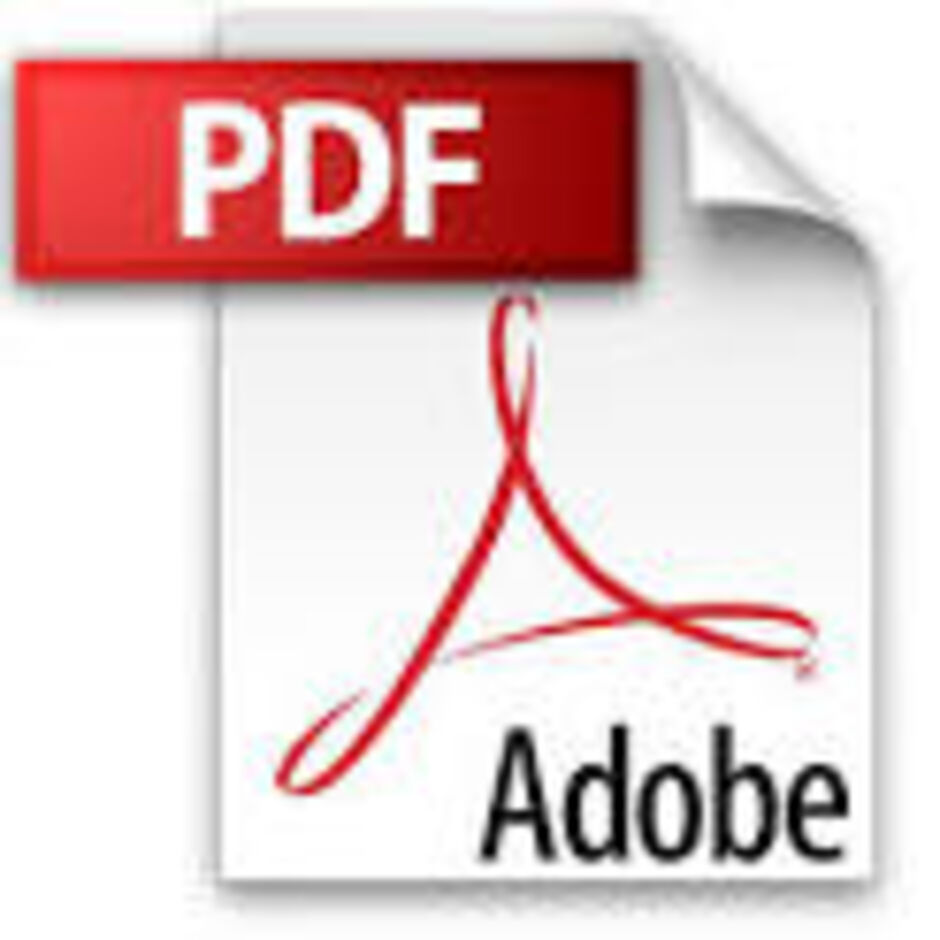 Match scores
---
Essex V Middlesex
Thorndon Park Golf Club, 8th May
The County Seniors first match of the season was at Home at Thorndon Park against Middlesex, although a very small County (in the number of Clubs they have) we have found in the past they can be extremely competitive.
When we arrived at Thorndon Park it looked magnificent in the Spring sunshine and with the old Mansion looking down as if it were overseeing proceedings.
Essex were fielding a near full strength squad and were confident of a good win to start the year off.
We stationed ourselves behind the 7th green and as the matches came through we appeared to be narrowly up in most matches and well ahead in a couple, as the matches filtered through the short 12th Essex were still ahead in most, but Middlesex had gained some momentum as the matches were getting closer with one or two narrowly in their favour.
Moving to the 16th green to see the matches coming down the closing stretch, we arrived there to find Steve Rooney had already won with 4 holes to go and two games had already gone through, we chased Ian Moore up the 17th and were rewarded with a win at the 17th. Mark Stones was having a bad day on the greens with too many 3 putts but he fought hard to stay in his match and managed to grind out a half on the 18th.
There then followed two disappointing halves with both John Wright and Ian Waller failing to finish their matches earlier despite being ahead.
Michael Partridge was a similar story who although being several holes in front at one point ended up scraping home 1 up in a hard fought match.
Jeff Matthewson recorded a solid victory winning with 4 holes remaining and Chris Aukett completed our victories for the day, whilst Mark Lazarus and Glynn Williams completed the team sheet with two losses. A fine day and a good result that could have been better, thanks to our hosts Thorndon Park for making us very welcome.