Boys Under 14 Team
Keith Bass Trophy
18th August 2022
Seckford Golf Club
Our County Under 14 Team managed to Win the East Region Championship Team Shield with Charlie Rusbridge winning the Gross event overall meaning he wins the Keith Bass Trophy. Congratulations Team!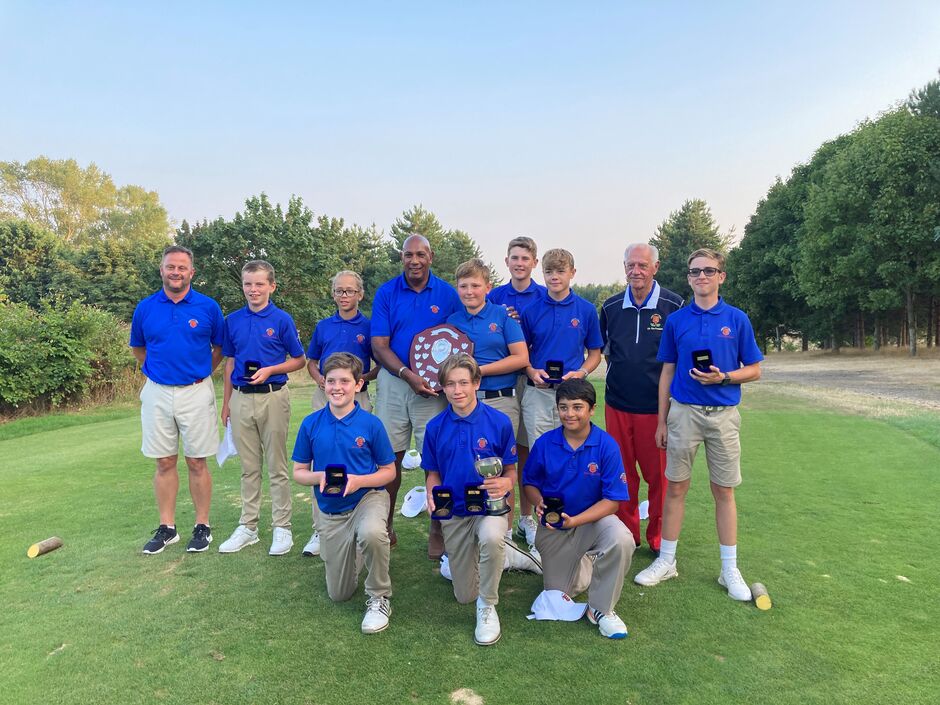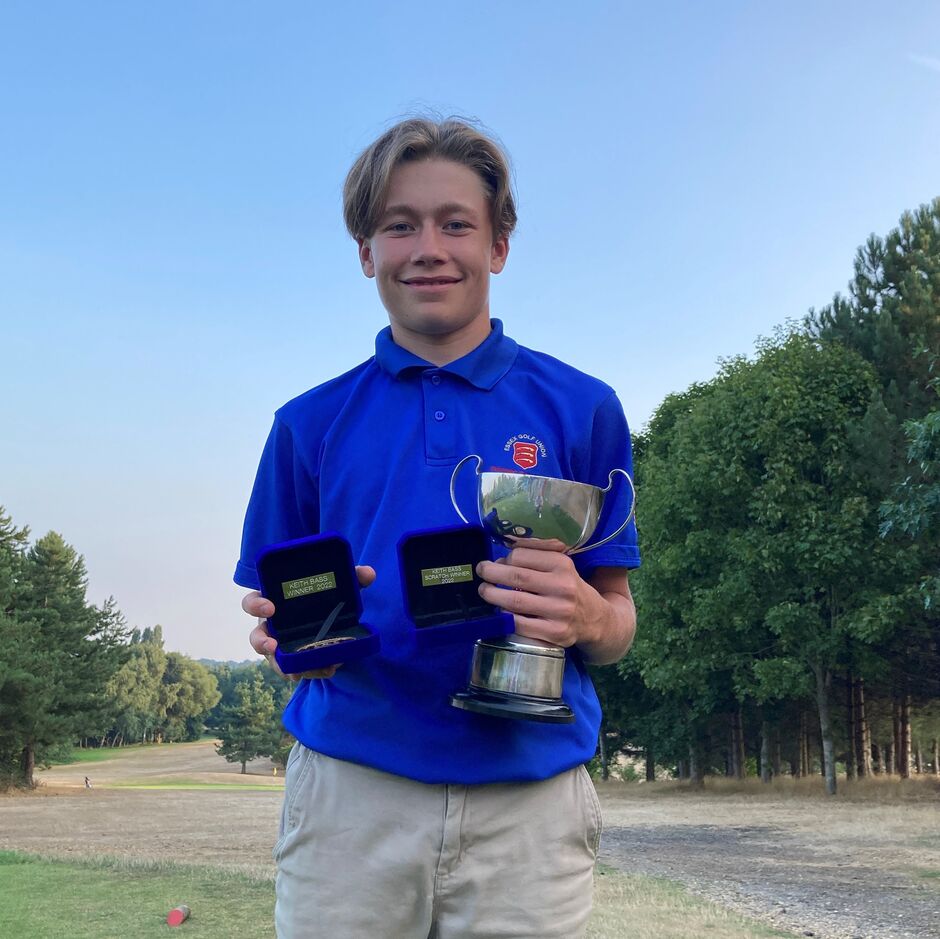 The Anglian Shield
Newton Green Golf Club
10th August 2022
Essex Under 14s Won the Anglian Shield at Newton Green Golf Club,
beating Suffolk 5 1/2 to 3 1/2 in a well fought victory which saw some great sportsmanship and mutual respect between teams.
The day started well with all the players arriving on time at the venue, all were met by Marcus Radmore (County Coach). He briefed the team on the condition of the course and how it was likely to played and advised them accordingly. This was a challenging competition for the team as they were having to give shots away, between 5 and 11. Cards were prepared, with the shot holes indicated, and handed to the players. They were given plenty of liquids before going out to play. After warming up before their respective tee times they all had very good drives off the first, putting their opponents under pressure straight away. Most of the games were fairly close to start with, a couple of our players were actually down. The players showed their resilience and fought back. the matches we lost could have easily been halved but for some good golf by the opposition.
A deserved victory by the team, Full Match Details Here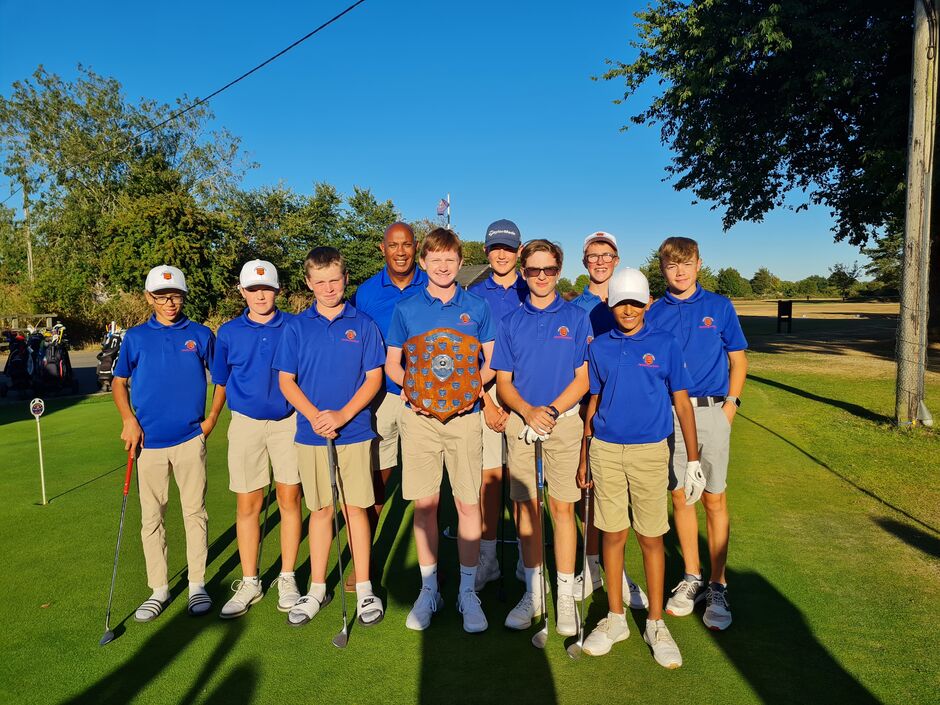 Essex Boys Under 14 Team winners of
The Keith Bass Trophy at Eaton Golf Club, Norwich
20th Septemeber 2021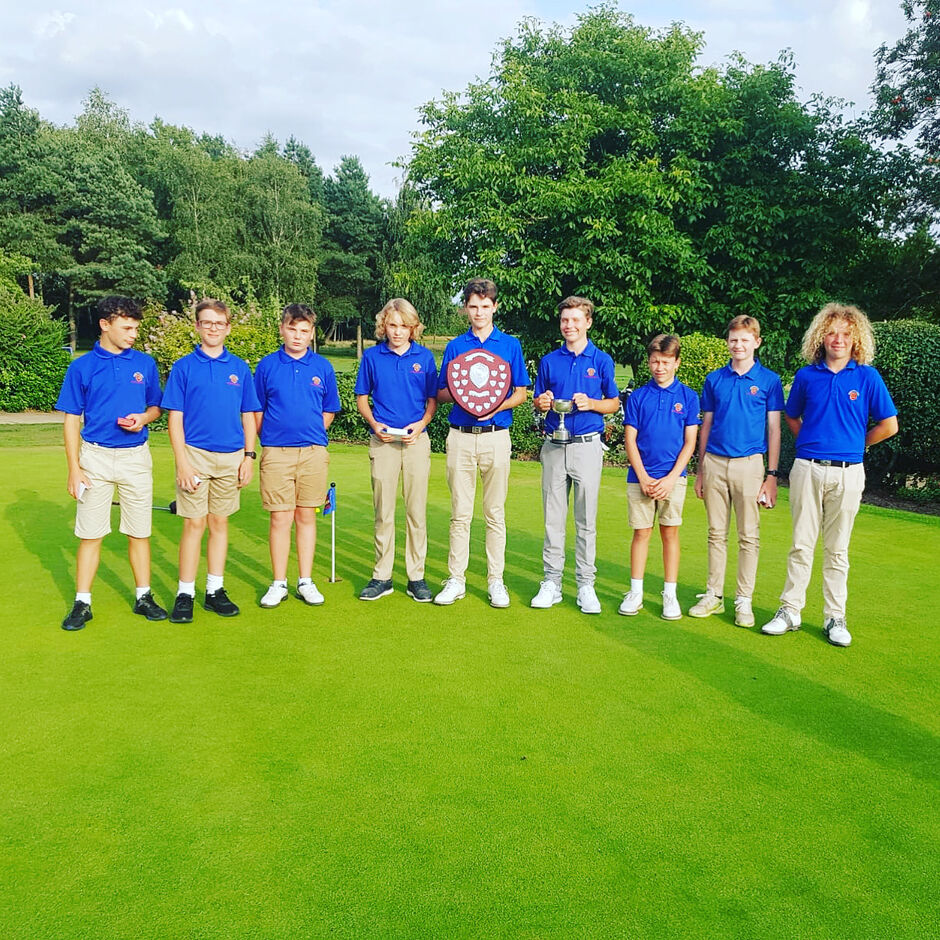 (Left to Right) Oliver George (Rochford Hundred), Alfie Dorrington (Bentley), Baillee Taylor (Colne Valley), Henry Linley (Romford), William Bailey (Warley Park), Charlie Croker (Thorndon Park), Charlie Rusbridge (Colne Valley), William Wright (Chelmsford), Oliver Brightman (Romford).