The Cheshunt Salver
Nazeing GC
Thursday 06th April 2023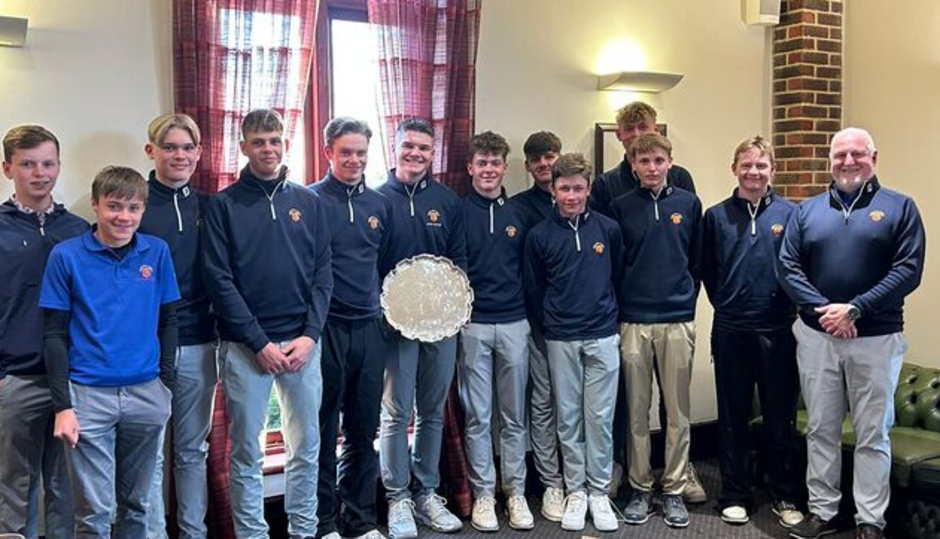 Under very difficult wet conditions following torrential rain over the last week, we met our friends from Hertfordshire for the annual renewal of The Cheshunt Salver. A combined U18s/U16s team of 12 players took part in the morning foursomes and with the first match being conceded and match 2 going comfortably our way, match 3 produced the best golf of the day as the pairing of boys captain Marley Read & Ollie Baker were round in 6 under par to secure victory on the final green. Hertfordshire easily claimed match 4, with match 5 being halved and a victory for Essex in match 6, leaving the lunch time score 4.5-1.5 in our favour. The afternoon proved to be a much closer affair, 9 of the 12 singles matches going down the last and some very tightly fought matches indeed. Match 1 ended in a half with Micah Blowers winning the 18th, but Ed Mason unfortunately went down to an eagle on 18. Freddie Warn had an excellent victory in match 3 and with the next 7 matches all going the distance and ending all square or a victory by one hole it was down to the final 2 matches to bring home the victory for Essex. Toby Peters and Teddy Ralston secured 3&1 and 3&2 wins respectively.
The weather was very changeable throughout the day but we ended up with a hail storm that turned the 18th green white as the final matches came in. Nevertheless the boys coped fantastically with all that was thrown at them and came out on top of a match played in fantastic spirit and we retained the trophy for another year.
I would like to thank Nazeing GC for the great hospitality and welcome they showed us and our visitors and that they managed to provide a golf course that was a huge credit to themselves. The greens are quite possibly the best in the county at this moment and we were grateful for all their efforts in hosting us. Also many thanks to Peter and his team from Hertfordshire and I wish all of the boys the best of season ahead.Overall it was a really good performance and a great start to the season for both U18s and U16s. On to the next one, the signs are positive for the year in front of us.
Paul Prebble
U18s Team Manager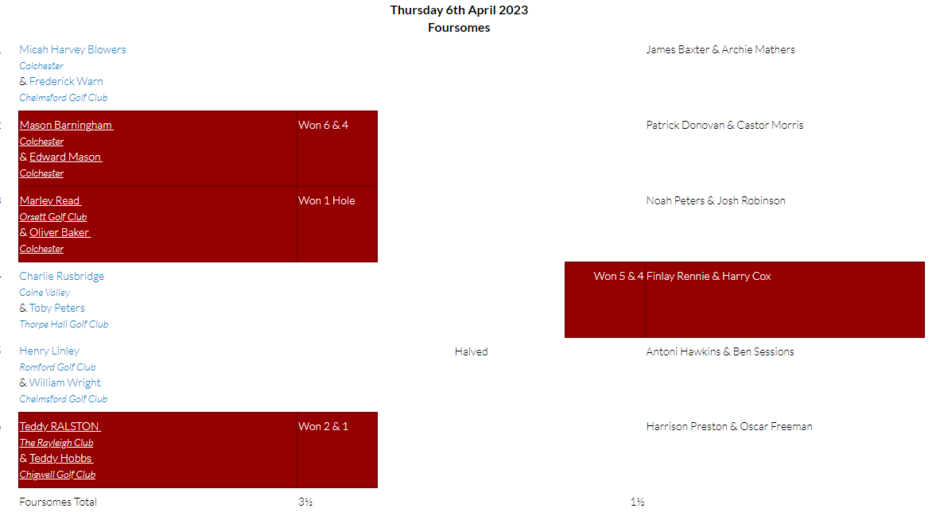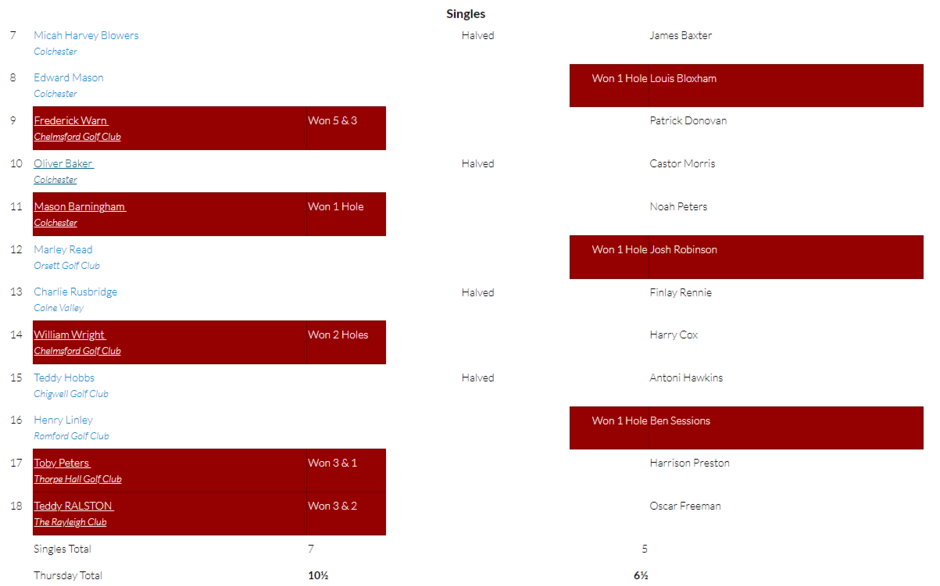 Boys Under 18 Team 2022
SOUTH EAST LEAGUE FINAL
BETCHWORTH PARK
Sunday 18th September
On Sunday 18th September the U18s were in Surrey for the SE Group League Final at Betchworth Park GC taking on both Bedfordshire & Kent for the title. On a beautiful late summer's day the breeze was strong and the slopey greens were fast. First out for Essex was Rory Bennet playing his final match for the U18s. He was up against a tough opponent from Kent and eventually lost on the 14th green. Next out was debutant Ed Mason, who produced an excellent win, with a birdie on the last green.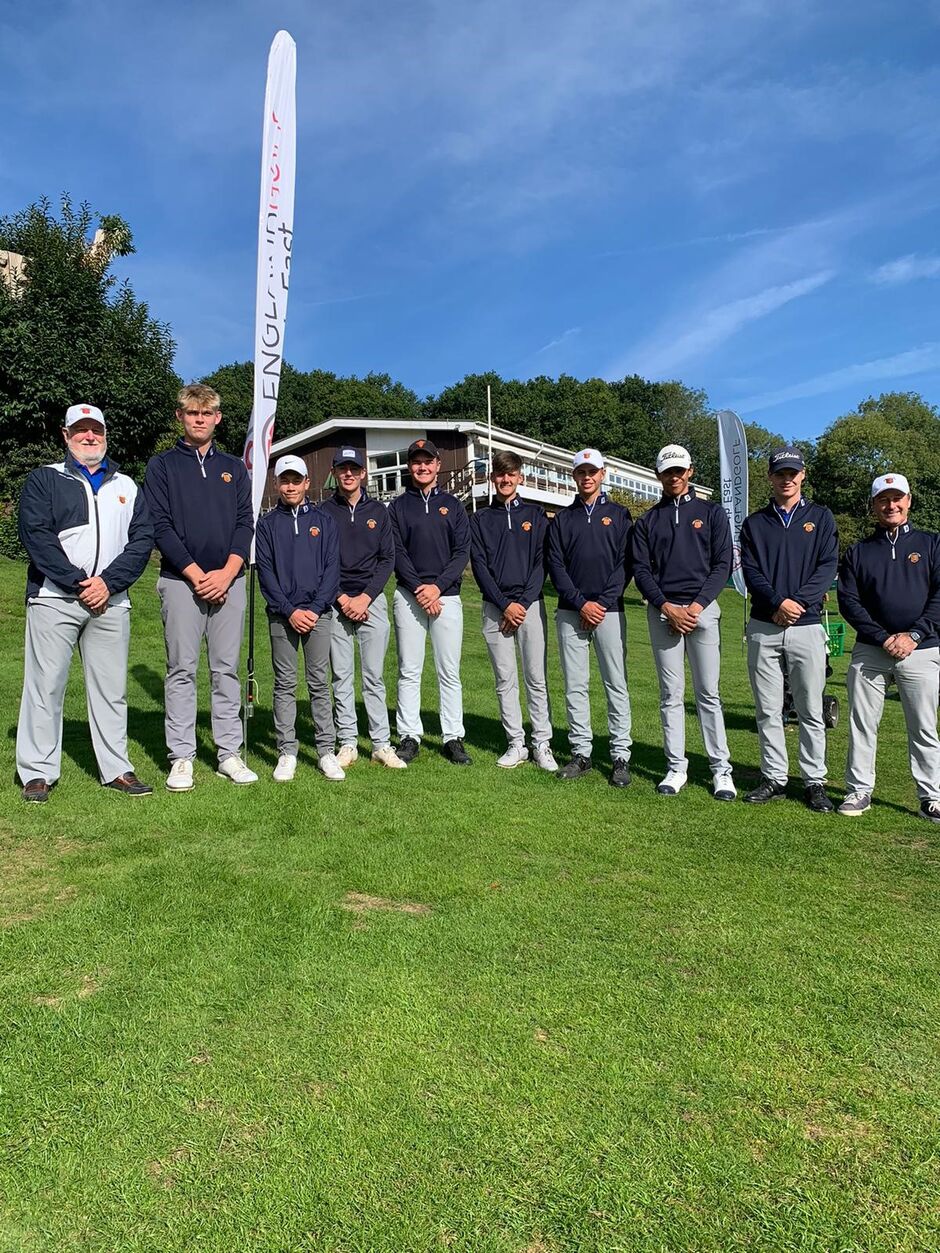 Third out for Essex was Micah Blowers who lost out to his Kent opponent in a low scoring match by 3&2. Our two youngest players followed, Mason Barningham had an excellent start winning the first 6 holes and closed out a 4&3 victory, before another debutant Charlie Rusbridge lost on the 18th to his opponent who played the back nine in 4 under par. Henry Styles was always ahead and won his match 3&1 so with the game level at 3-3 we needed 1.5 point from the last two matches. Unfortunately despite being up early, neither Ollie Baker or Marley Read could secure the required points and we therefore finished 2nd to Kent having also gained a 6-2 victory over Bedfordshire.
So after a long season we came up just short in our pursuit of the last trophy of the the year, but with a very young squad the next couple of years look exciting for the U18s boys and we look forward to seeing how the lads develop over the winter and come back firing on all cylinders next year.
Congrats all on a good season and many thanks to all the parents for your support throughout the year.
Paul Prebble
U18s Team Manager
South East Foursomes
Hever Castle GC
16th August
The U18s squad travelled to Kent to defend the SE Foursomes title won last year. Hever Castle GC was the venue for this years tournament and the course was very dry just like everywhere in the South. The greens however were in perfect condition and were a credit to the green staff. The morning round was well underway when a flash of listening and clap of thunder, meant the klaxon was sounded and the players were brought back to the clubhouse. The weather meant an adjustment to the planned 36 hole event was needed.
The organisers decided to include 9 holes from the morning round and reduce the competition to 27 holes. This worked a little against us and meant we trailed Kent by 5 shots at the break. We had a lot of playing to do in the afternoon. Our first group out Mason Barningham & Oliver Baker had a strong finish to post a 75 and this was matched by group 2 Henry Styles & Ed Linley. This meant with two more groups out on the course we were now 1 shot ahead of Kent.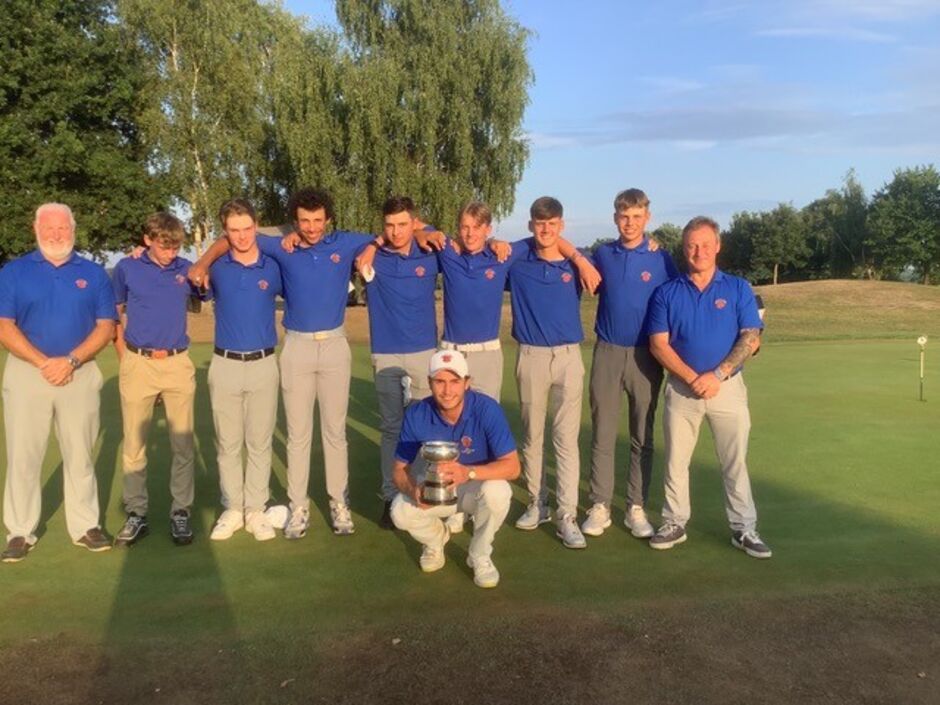 With 3 out of the 4 scores to count, our final pairing of captain Will Horne & Micah Blowers were 1 under par with 6 holes to play and were grouped with the final pairing from Kent, so a matchplay type of situation was now in play. The Kent pair made a birdie on the 14th to put the teams level, but birdies on 16 & 17 from Will & Micah meant a comfortable par on the 18th gave us the victory.
It was a fantastic effort from all the boys in the afternoon, their concentration and smart play won the day and we managed to bring the trophy back to Essex. Well done to all and we look forward to our final league match of the season in a couple of weeks time where we hope to reach the SE League final.
Paul Prebble
U18s Team Manager
England Golf Inter County Finals
Coxmoor Golf Club
24th - 26th August 2021
The Essex Under 18s team qualified for the Inter County Finals hosted by Coxmoor Golf Club earlier in the year and this week has proven to be a fantastic display of golf, unity and mental strength from our Under 18 team. Led by Paul Prebble (Team Manager) & David Barras his assistant who are both relatively new to the
role as 2020 was not a normal year by any means to start your inaugaral campaigns as a county team manager.
The team narrowly missed out on being crowned Champions of England after the three days golf consisting of 108 holes of golf with 54 holes of foursomes and 54 of singles only to lose by 1 point. Congratulations to the team for putting on a fine display and doing your county proud.
For the full England Golf report please click this link.
Our second league match of the season took place at Thorndon Park GC with our opponents on this occasion being Middlesex and BB&O. We knew that we were going to be in for a very tough contest with an extremely strong BB&O side whose handicaps were easily the best of the 3 teams on the day. The course was in magnificent condition and we began in bright sunshine which was to last the day as it turned wet and windy as the afternoon went on.

Rory Bennet lead the team out on his home course and had a tough match against his 6ft 10 opponent from BB&O eventually splitting his matches with one win and 1 defeat. Next out was Adam Crawley who won comfortably against his Middlesex opponent but was unfortunately beaten on the 18th by BB&O. Third out was our top performer of the day Will Horne who had two big victories and was 5 under for the 12 holes he played. Team captain Lewis Wright brought home 1.5 points and was unlucky to win his match with BB&O who birdied the 18th to get a half. Marley Read was out at number 5 for Essex and played well to win both his matches on the 14th green. Next out for us was newly crowned Essex Boys Champion Charlie Croker, he

was a comfortable winner against Middlesex but had a much closer game with BB&O eventually settling for a half. The match was looking very close with BB&O as we had expected and was coming down to the final two matches. Henry Styles had a good win over BB&O and had a half against Middlesex and in the final match Teddy Papple was victorious against Middlesex but was just unable to pull out the win over BB&O meaning the final result was a great victory for Essex over Middlesex and a drawn match against BB&O.

This leaves us with our final league match v Hertfordshire v BB&O on the 29th August where we will need to avoid defeat against BB&O to win the division. Our thanks go out to Thorndon Park for hosting the match and looking after us all day and to our opponents for an excellent match in fairly trying conditions towards the end. Also I would like to thank the supporters who came out to follow the boys once again.

Paul Prebble
U18s Team Manager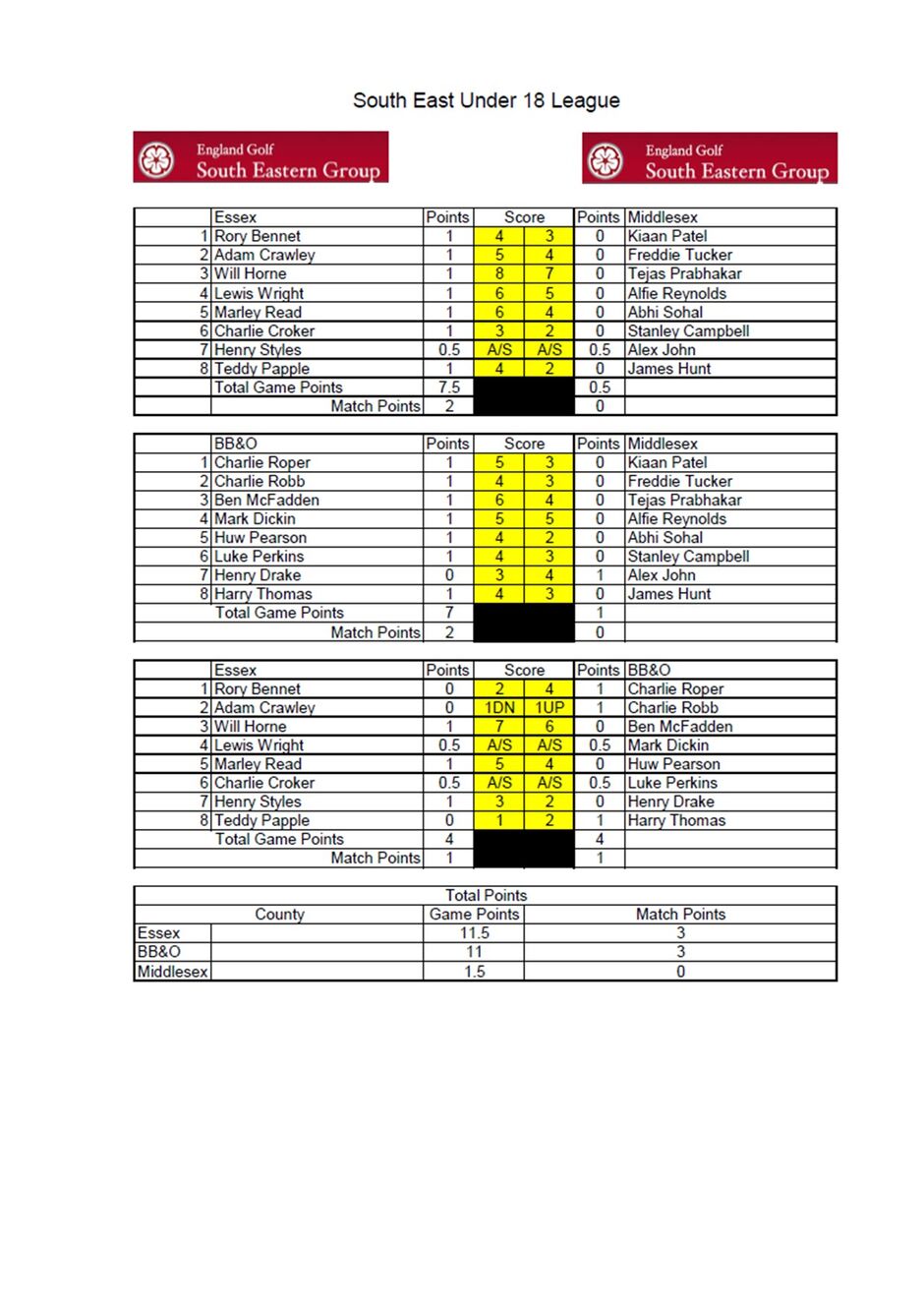 ********************************************************************************************


********************************************************************************************
The Essex U18 Boys' opening match of the season was against Hertfordshire and Middlesex at Enfield Golf Club. With the course set up to be attacked some excellent scoring was in the offing and the boys did not disappoint. The team was led off in the top match by Adam Crawley who rose to the occasion by winning both his matches 4&3. Will Horne split his matches with one win and one loss on the 18th. Team captain Lewis Wright had two comfortable victories and when Marley Read closed out both of his games things were looking very good for the Essex lads.
The next three matches involved the youngest members of the team and all with excellent performances in their U18s debuts. Henry Styles was an impressive winner in both his matches, Charlie Croker had the biggest win of the day 6&5 against his Middlesex opponent but had a much closer game against his Hertfordshire counterpart with a halved match. Max Porteous who like Will ahead of him split his matches with a win and a loss and our rear gunner Teddy Papple brought home both his points with some solid play.
The final results showed victories for Essex by a score of 8-0 against Middlesex and by 5.5-2.5 against Hertfordshire.
Overall, a very encouraging and impressive display by a young team that is going to improve as we go forward. Our thanks go to the hosts, Middlesex Golf Union and Enfield Golf Club for providing the hospitality and we very much look forward to the return league match on August 1st. My thanks must also go to the parents who came out to support, it is much appreciated.
Paul Prebble
U18s Team Manager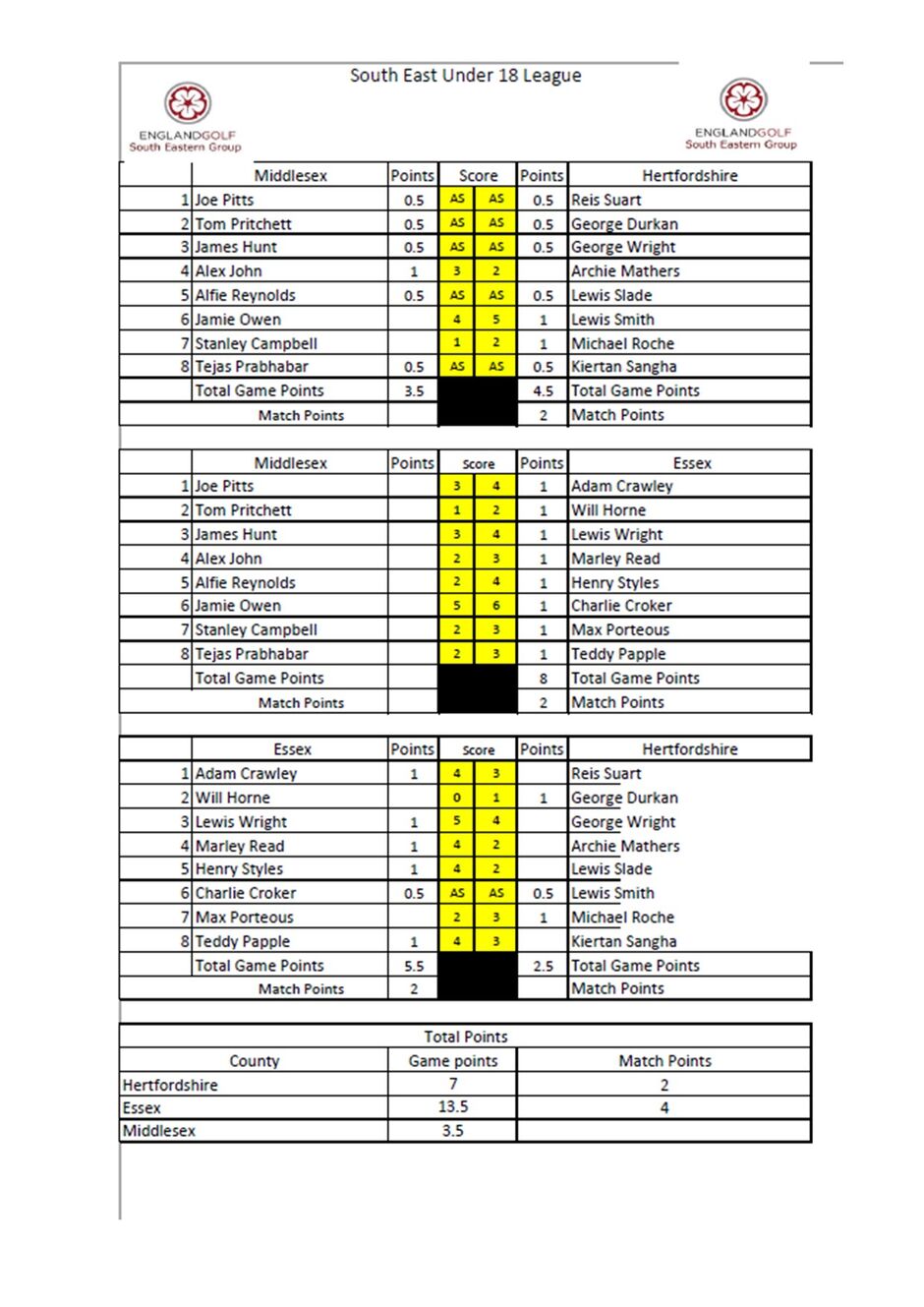 U18 Inter Counties League
Essex v Hertfordshire v Middlesex
Langdon Hills Golf Club on 12 May 2019
The Essex U18 Boys' opening match of the season was against Hertfordshire and Middlesex at a bright and breezy Langdon Hills Golf Club. With a dry course exposed to the cool breeze low scores were at a premium, but nevertheless some good golf was to be seen for those spectators clad in enough layers.
During the past couple of seasons Harvey Sullivan has proved himself to be a reliable source of points for the Essex Boys and this match was no exception as he disposed of his two opponents picking up maximum points.
Reigning Boys Champion Josh Gray also came through the contest undefeated although he had to go down the 18thto share the points with his Hertfordshire opponent. Performance of the day was undoubtedly by Harry Wood from Boyce Hill who demolished both of his opponents on the 13thwinning by 6&5.
Against their Hertfordshire opponents the matches of both Jake Wells and Will Dove went to the wire with the outcome in doubt right to the 18th hole, with team Captain Will also having to contend with his opponent Reis Suart holing his tee shot on the 173 yard 5thhole.
As always, our thanks go to our hosts Langdon Hills Golf Club for the use of their splendid facilities and providing hospitality to players, officials and spectators.
Stephen Golding
Team Manager
Essex Under 18 and Under 16 V Hertfordshire Under 18 and Under 16
For The Cheshunt Salver @ Abridge GC 15th April 2019
On a sunny but cold and windy April day six under 16 Essex players and six under 18 Essex players met at Abridge Golf Club to play a like wise team from Hertfordshire for the Cheshunt Salver.
This is played each year at alternate counties and Essex had the privilege of hosting this event this year.
The morning foursomes matches started off well with our first pairing of Essex Captain William Dove and Josh Gray winning 1 up on the last hole. Essex then had to wait until a further win from the first pairing of the under 16's Wilf Elliott and Harvey Bell who won 2 up. Having only won two of our morning matches Hertfordshire were in a commanding lead with 4 to 2. This giving Essex everything to fight for in the afternoon singles.
All was going well for Essex but could not be maintained. Josh Gray managed to get a half from his match and Jake Wells won 4 and 3. Essex then had to wait until the under 16's started to come in before any more matches were won by Essex. Wilf Elliot, Harvey Bell and Tom Vaas all won their matches 2 and 1, Harry English won 1 up and Bobby Rothery Archer won 3 and 2.
When the final scores were tallied up Hertfordshire had won by 9 ½ to Essex 8 ½. This was a very close game in the end. The winning trophy was presented to the Captain of Hertfordshire by the club Captain of Abridge Gary Bronziet.
Essex would like to thank Abridge Golf Club for the use of their course and the bar and kitchen staff for their kind treatment of all involved.
Players for Essex were: Captain William Dove, Josh Gray, Bobby Rothsy Archer (Garon Park), Harvey Sullivan (Chelmsford), Jake Wells, Wilf Elliot, Harvey Bell (Clacton on Sea), Harry Wood (Langdon Hills), Charlie Dodds (Stock Brook Manor), Tom Vaas (Five Lakes) Sam Gemmell (The Warren), Harry English (Stoke by Nayland)
Stephen Golding
Under 18 Manager
South Eastern Junior Foursomes
Royal Norwich Golf Club, 16th August 2018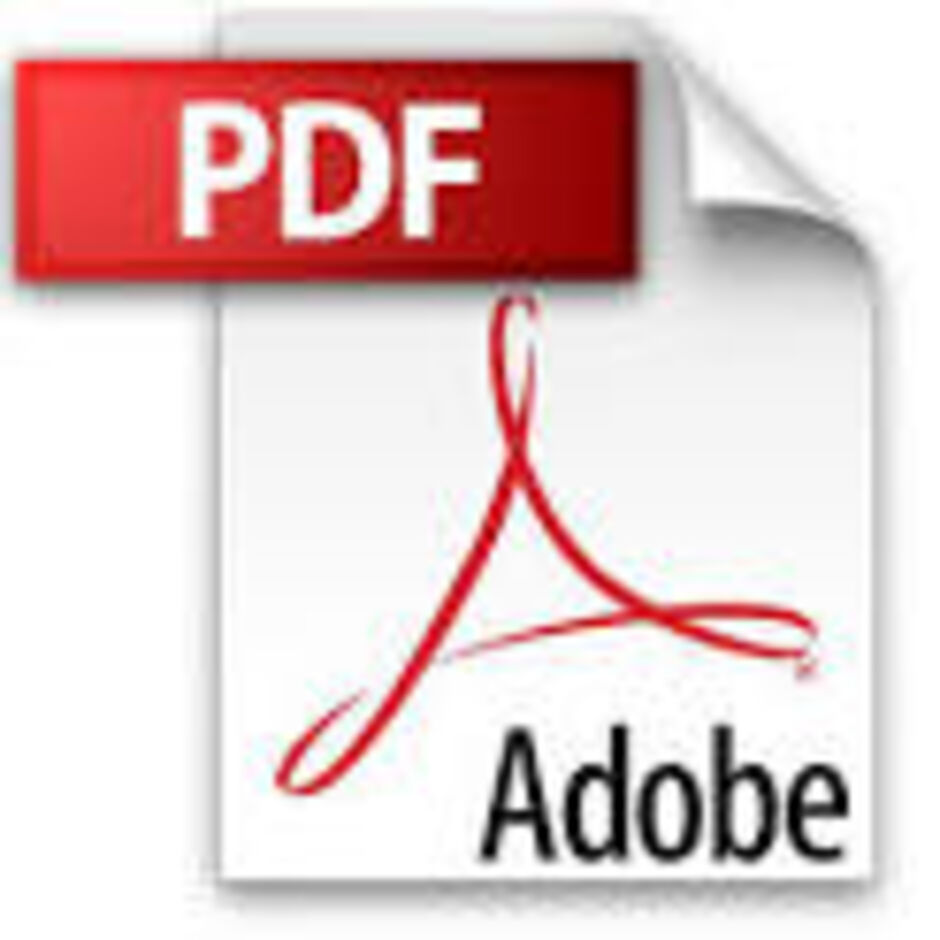 Results
The annual South East Group Foursomes was held this year at The Royal Norwich Golf Club. The format being four pairs with the best three scores counting. Inconveniently just as our 8 lads set out on the morning rounds the rain started coming down and didn't stop all day.
Under 18 captain Callum Newton (Orsett) in his last match for the Essex Under 18's was paired with Callum Hensby (Stoke by Nayland) who had received favourable exam results just that morning. Fresh from their win in the County Foursomes the week before and riding high were Josh Gray and William Dove (Garon Park). Whilst some regulars were missing much was still expected from our team. By lunch time Essex were placed third with a score of plus 15 behind Surrey and local boys Norfolk. The afternoon continued in much the same weather, but everyone soldiered on and just when play finally finished so the rain also decided to stop.
When all the numbers had been added Essex were finally declared 2nd with plus 16 points just one point more that Surrey who were the winners on plus 15. Commendably three of the best four afternoon scores were 1st Harrison Linney (West Essex) and Harvey Sullivan (Abridge) (70), 2nd Josh Gray and William Dove (70), and 4th Callum Newton and Callum Hensby (71). Oh that our morning play had been that good, but great determination was shown by all the players in their effort to win this coveted competition.
Our final pairing of big hitting Cai James and Patrick Arundel didn't have such a good day. Royal Norwich Golf Club which has been in existence for 125 years will no longer be playing at this course which has been sold for housing. So before the bulldozers move in Cai and Patrick visited as much of the estate as possible. Golf can be such a cruel game and foursomes even crueller.
We would like to thank The South Eastern Group for their organisation, Royal Norwich for the use of their golf course and their green staff for presenting a good course also the catering staff for the food provided.
Stephen Golding, Under 18 Manager
---
U18 Inter Counties League.
Essex v Hertfordshire v Middlesex
Played at Abridge Golf Club on Sunday 5th August 2018
Another gloriously sunny day greeted the players for our final Inter Counties Match of the season at Abridge. The slight breeze kept players cool, but the continuing hot weather made for a fast and bouncy course with unforgiving greens.
In the lead match Essex's captain Callum Newton was up against England man Ben Pierleoni and a close fought encounter which went to the 18th ended up even Stephen. Cai James, Callum Hensby, Will Dove and anchor man Max Maynard all emerged from their encounters with maximum points enabling Essex to finally run out winners by three points from Hertfordshire and six from Middlesex. Whilst Essex currently hold top position in the league this may all change when BB&O meet Hertfordshire on 2nd September.
As always our thanks go to Abridge GC for hosting this event and providing full use of their facilities.
A footnote to this match was the absence of County Champion Curtis Knipes from the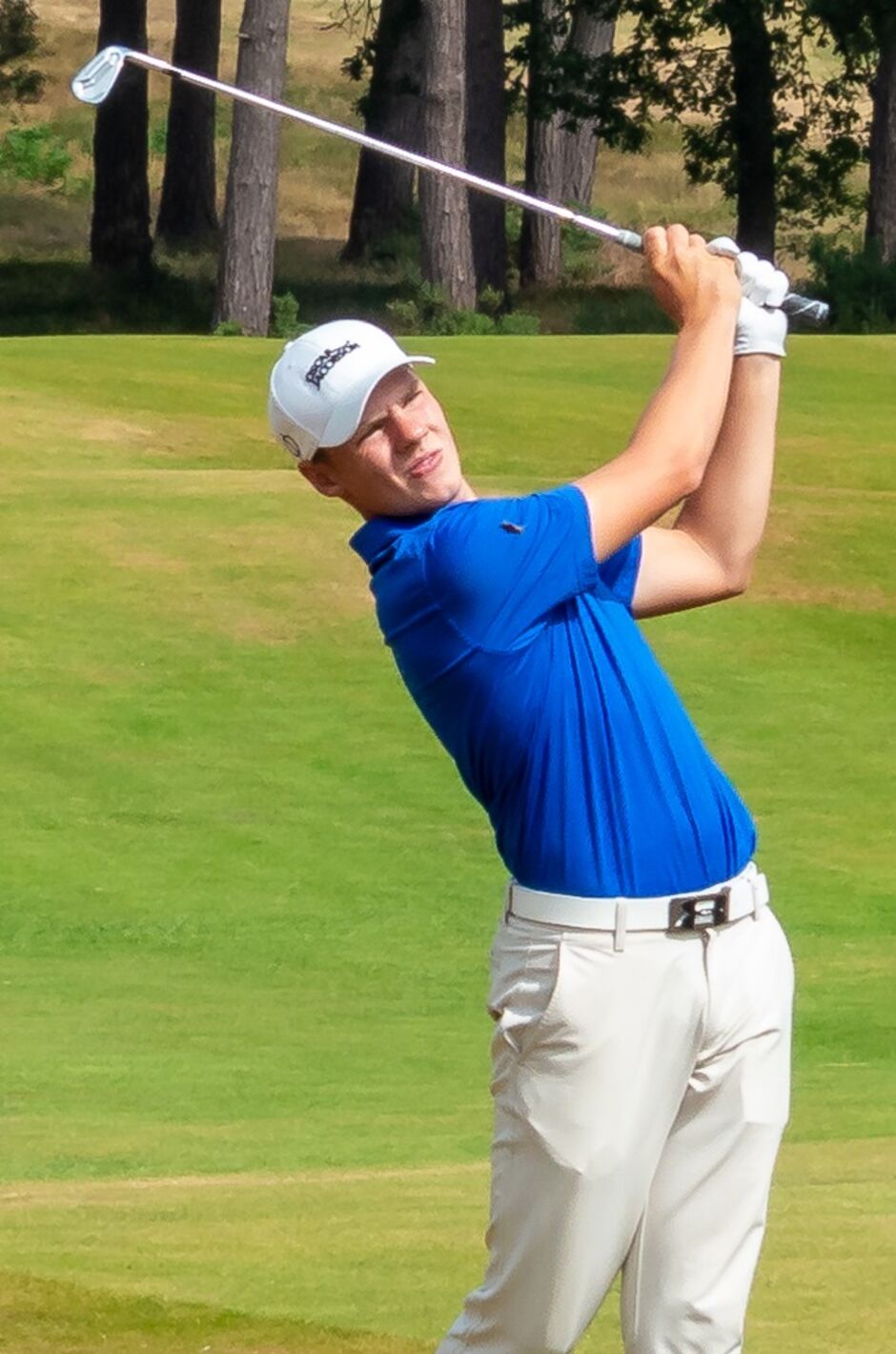 Essex team on duty with the England Boys. Curtis's imperious form in recent months clearly caught the national team selectors' eye and he was in Scotland at Royal Dornoch preparing for the annual Home Internationals tournament. As many readers who follow the form of our Essex golfers will know Curtis performed with distinction, playing in all the matches he emerging with a record of 4-1-1 with the only defeat coming after England had already won the trophy for a third time in succession. Clearly one of the best players in his age group in the country we look forward to reading about his further successes and inspiring a few more of the county's youngsters.
Stephen Golding, Team Manager
---
Essex U18 v Middlesex and BB&O
At Hendon Golf Club on Sunday 8 July 2018
Following their disappointing result at the England Golf South East Group Qualifying the under 18s County team were back on the golf course a few days later at Hendon Golf Club against hosts Middlesex and BB&O. With the hot weather continuing the course was fast and bouncy with some of the shorter par fours being within range from the tee.
County champion Curtis Knipes lead off for the Essex side and as is becoming a familiar tale made short work of his two opponents, despite not producing his best form. Many much more senior golfers could learn from the way this young man goes about his business in a quiet, methodical and undemonstrative manner. I'm sure there is much more to come from Curtis over the next few years.
Big hitting Cai James was similarly able to abbreviate his day's labour by beating both his opponents relatively comfortably, but it helps when you can drive the green on the 345 yard opening hole, suddenly the course becomes much shorter. With Harry Moncur and Will Dove both emerging from the contest undefeated each with a win and a half, the match win was well in sight. Once the scores were finalised Essex emerged as winners by two points from BB&O with Middlesex trailing a further two points adrift. Essex 10, BB&O 8, Middlesex 6.
The county U18s final match in this series against Middlesex and Hertfordshire is at Abridge on 5th August, when a good win against both opponents could secure the Essex boys top position in the league.
Stephen Golding, Team Manager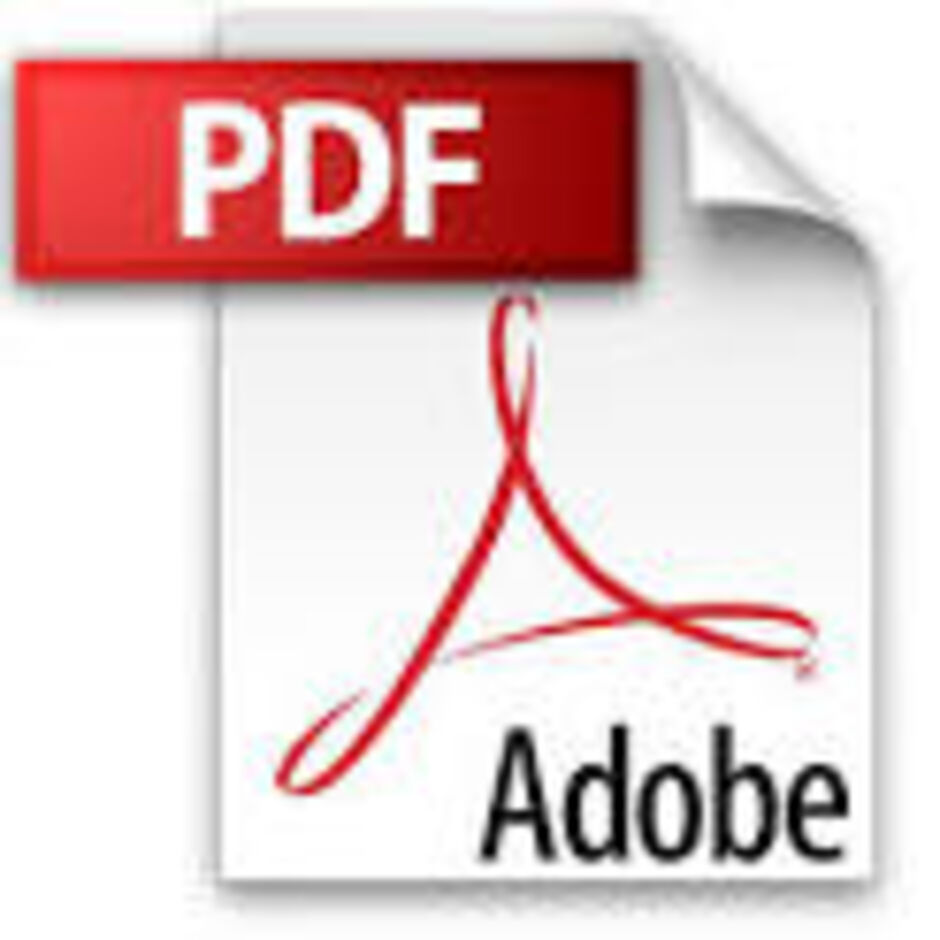 Scores
---
U18 Inter Counties League
Essex v Hertfordshire v BB&O, Sunday 13 May Lambourne Golf Club
On a splendid course and matching weather the county opened its Under 18 Inter-counties team league season at Lambourne in Berkshire against Hertfordshire and the home team Bucks, Berks & Oxfordshire. To call this a tough opener would be something of an understatement as both opposition teams benefited from the inclusion of age group England International squad members. The difficulty of the Essex task was compounded by the absence of two key squad members, but in adversity comes opportunity, which Harry Moncur grabbed with both hands for it was he who emerged from his encounter undefeated with two wins and a couple of eagles to boot.
Captain Callum Newton dealt admirably with his Hertfordshire opponent but BB&O England man Conor Gough, a past Reid Trophy and Douglas John Trophy winner, arriving fresh from his recent win at the Fairhaven Trophy proved to be a much sterner challenge and for once Callum fell short losing narrowly 2&1. The most tightly contested encounter of the day involved Harrison Linney who with his opponents Harrison Arnold and England man Max Hopkins knocked in seventeen birdies and two eagles between them. Great to watch, but so disappointing when you hole out with a birdie only to see your opponent pitch in from thirty yards for an eagle as young Linney did.
When the scores were finally added up Hertfordshire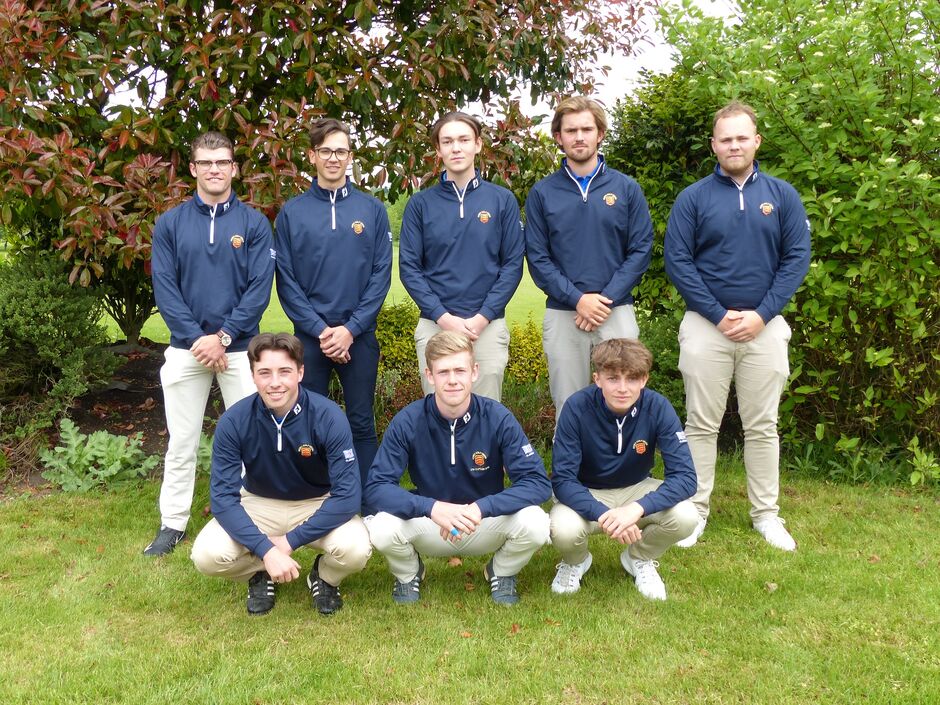 narrowly headed BB&O by half a point with Essex
unusually trailing some way behind. So, it was a bad day at the office but sometimes that's just the way it is and you have to take it on the chin and say well played to the opponents.
As always our thanks go to our hosts BB&O and in particular Lambourne GC for the use of their facilities and splendid catering.
Stephen Golding
Essex Under 18
Team Manager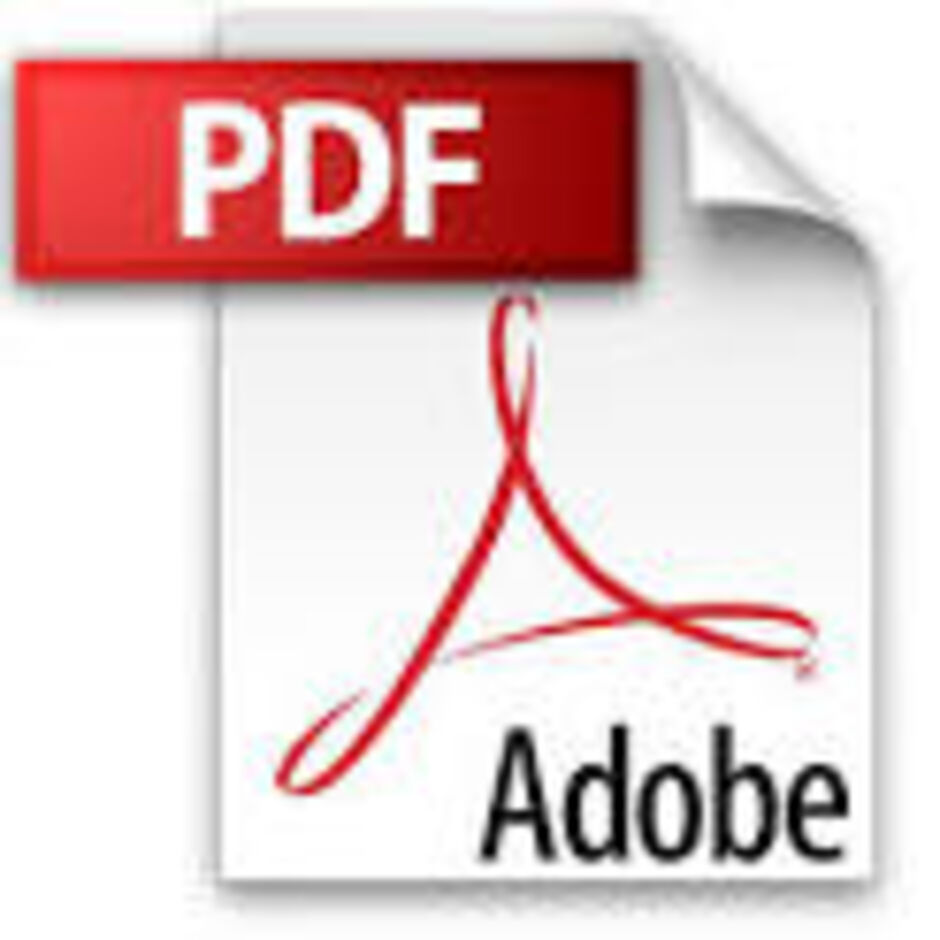 Scores
---
The Warren Golf Club v Essex U18s
Sunday 22 April, at The Warren Golf Club.
On Sunday 22 April The Warren Golf Club hosted the Essex under 18 team to contest the Mike Thirkettle Trophy. This is an annual event that gives both sides a chance to test out their foursomes and singles match-play skills in preparation for the coming season.
Whilst the 4½ – ½ score after the morning foursomes gave the Essex team a clear numerical advantage the truth is that the matches were very much closer than that score suggests as the afternoon singles were to prove.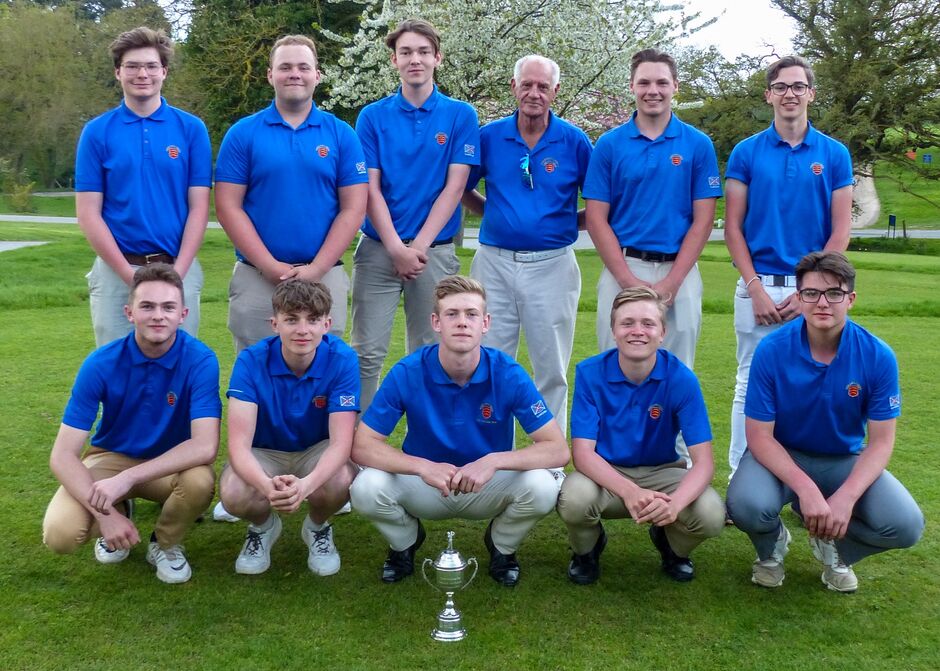 Essex lead man Curtis Knipes fell to an unusual defeat to an in-form County Colts player Josh Cardy, which reversed the result from the morning foursomes. Throughout the afternoon singles neither side established a clear advantage as the matches ebbed and flowed with the ultimate outcome of a 5-5 stalemate being just about right.

Courtesy of their morning advantage in the foursomes the Essex U18 team emerged as winners by 9½ to 5½ and regained the Mike Thirkettle Trophy.


Our thanks go to Mike Thirkettle and The Warren Golf Club for hosting this match and providing some much-needed breakfast and lunchtime catering. Mike Thirkettle is pictured with the Under 18 team.
Stephen Golding
Essex U18 Team Manager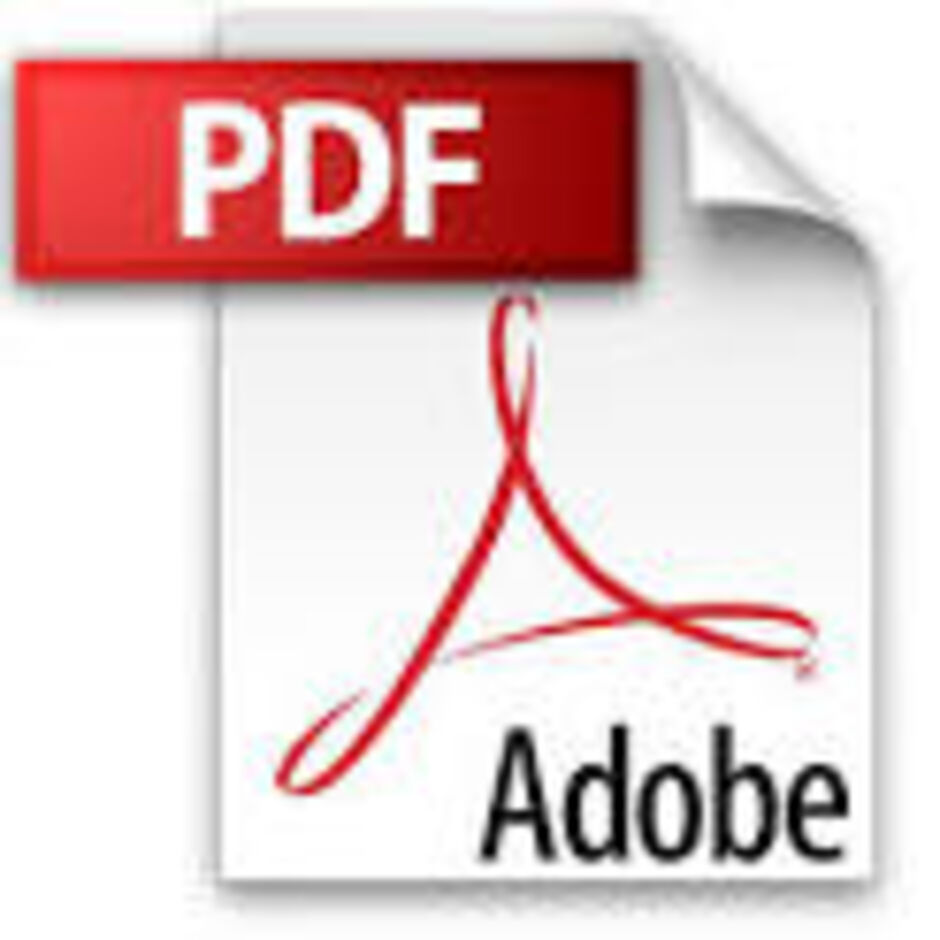 Scores
---
Cheshunt Salver
Essex u18/16 v Hertfordshire u18/16
Played on 3rd April at Essendon Country Club, Hertfordshire
Imagine if you will the wettest golf course you have ever played and make it just a little wetter for that was the condition under foot at Essendon on 3 April. All credit must go to the Essendon Club for making any golf possible albeit on forward tees, but will no temporary greens. In any other circumstances the course would most certainly have been closed.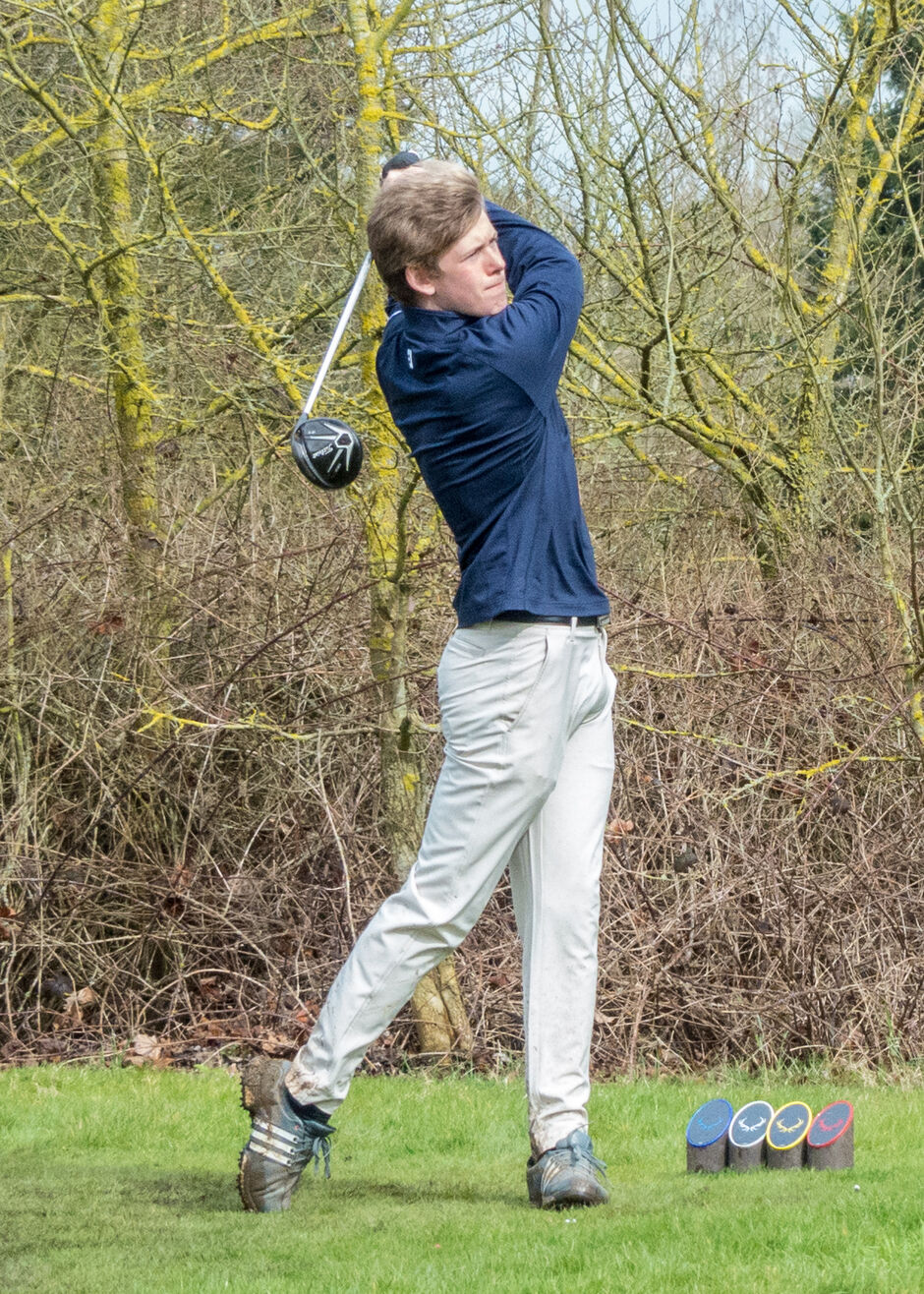 It was with some good fortune that throughout only one brief if heavy shower add further inconvenience to the day's competition and as can be seen from the result sheet this was a very close affair with eight matches going to the 18th green. At lunch after the morning foursomes Essex held a narrow one point advantage over the hosts, to which they added a further point on completion of the afternoon singles. Player of the day was the Essex Captain Callum Newton whose 8-7 disposal of his opponent was nothing less than comprehensive.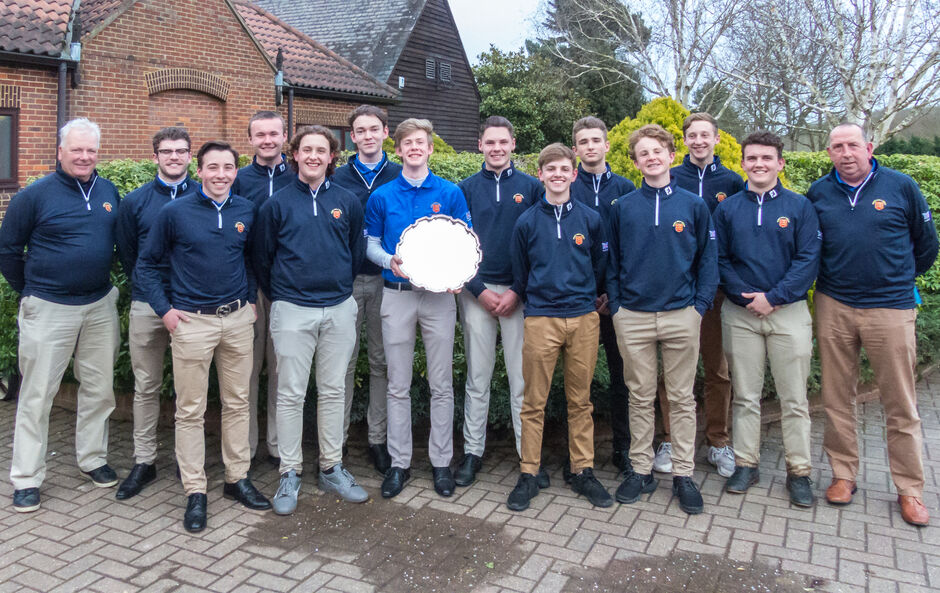 Although Essex emerged as winners of this year's Cheshunt Salver by 10 to 8 the truth is that the match was even closer than that. Our thanks go to Chris James and his Hertfordshire colleagues for running the day so smoothly and particularly to Essendon Country Club for making the course available and playable.
Stephen Golding
Essex u 18
Team Manager