Boys Under 18 Team 2018
South Eastern Junior Foursomes
Royal Norwich Golf Club, 16th August 2018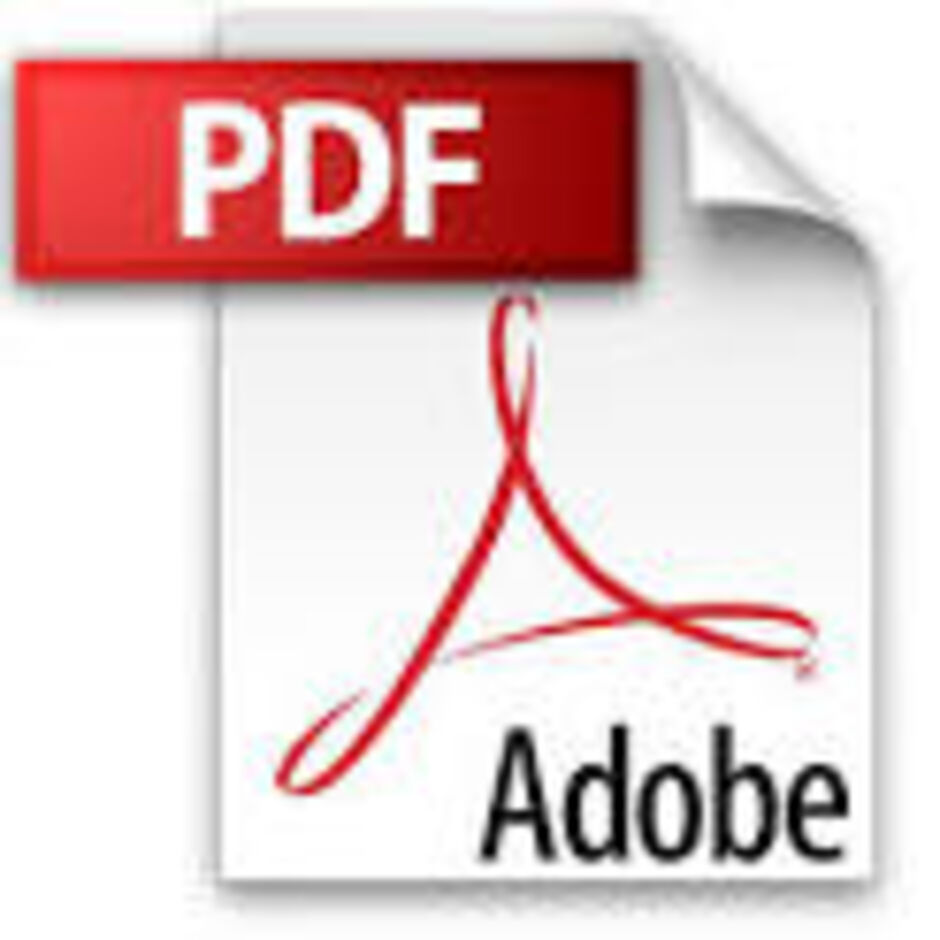 Results
The annual South East Group Foursomes was held this year at The Royal Norwich Golf Club. The format being four pairs with the best three scores counting. Inconveniently just as our 8 lads set out on the morning rounds the rain started coming down and didn't stop all day.
Under 18 captain Callum Newton (Orsett) in his last match for the Essex Under 18's was paired with Callum Hensby (Stoke by Nayland) who had received favourable exam results just that morning. Fresh from their win in the County Foursomes the week before and riding high were Josh Gray and William Dove (Garon Park). Whilst some regulars were missing much was still expected from our team. By lunch time Essex were placed third with a score of plus 15 behind Surrey and local boys Norfolk. The afternoon continued in much the same weather, but everyone soldiered on and just when play finally finished so the rain also decided to stop.
When all the numbers had been added Essex were finally declared 2nd with plus 16 points just one point more that Surrey who were the winners on plus 15. Commendably three of the best four afternoon scores were 1st Harrison Linney (West Essex) and Harvey Sullivan (Abridge) (70), 2nd Josh Gray and William Dove (70), and 4th Callum Newton and Callum Hensby (71). Oh that our morning play had been that good, but great determination was shown by all the players in their effort to win this coveted competition.
Our final pairing of big hitting Cai James and Patrick Arundel didn't have such a good day. Royal Norwich Golf Club which has been in existence for 125 years will no longer be playing at this course which has been sold for housing. So before the bulldozers move in Cai and Patrick visited as much of the estate as possible. Golf can be such a cruel game and foursomes even crueller.
We would like to thank The South Eastern Group for their organisation, Royal Norwich for the use of their golf course and their green staff for presenting a good course also the catering staff for the food provided.
Stephen Golding, Under 18 Manager
---
U18 Inter Counties League.
Essex v Hertfordshire v Middlesex
Played at Abridge Golf Club on Sunday 5th August 2018
Another gloriously sunny day greeted the players for our final Inter Counties Match of the season at Abridge. The slight breeze kept players cool, but the continuing hot weather made for a fast and bouncy course with unforgiving greens.
In the lead match Essex's captain Callum Newton was up against England man Ben Pierleoni and a close fought encounter which went to the 18th ended up even Stephen. Cai James, Callum Hensby, Will Dove and anchor man Max Maynard all emerged from their encounters with maximum points enabling Essex to finally run out winners by three points from Hertfordshire and six from Middlesex. Whilst Essex currently hold top position in the league this may all change when BB&O meet Hertfordshire on 2nd September.
As always our thanks go to Abridge GC for hosting this event and providing full use of their facilities.
A footnote to this match was the absence of County Champion Curtis Knipes from the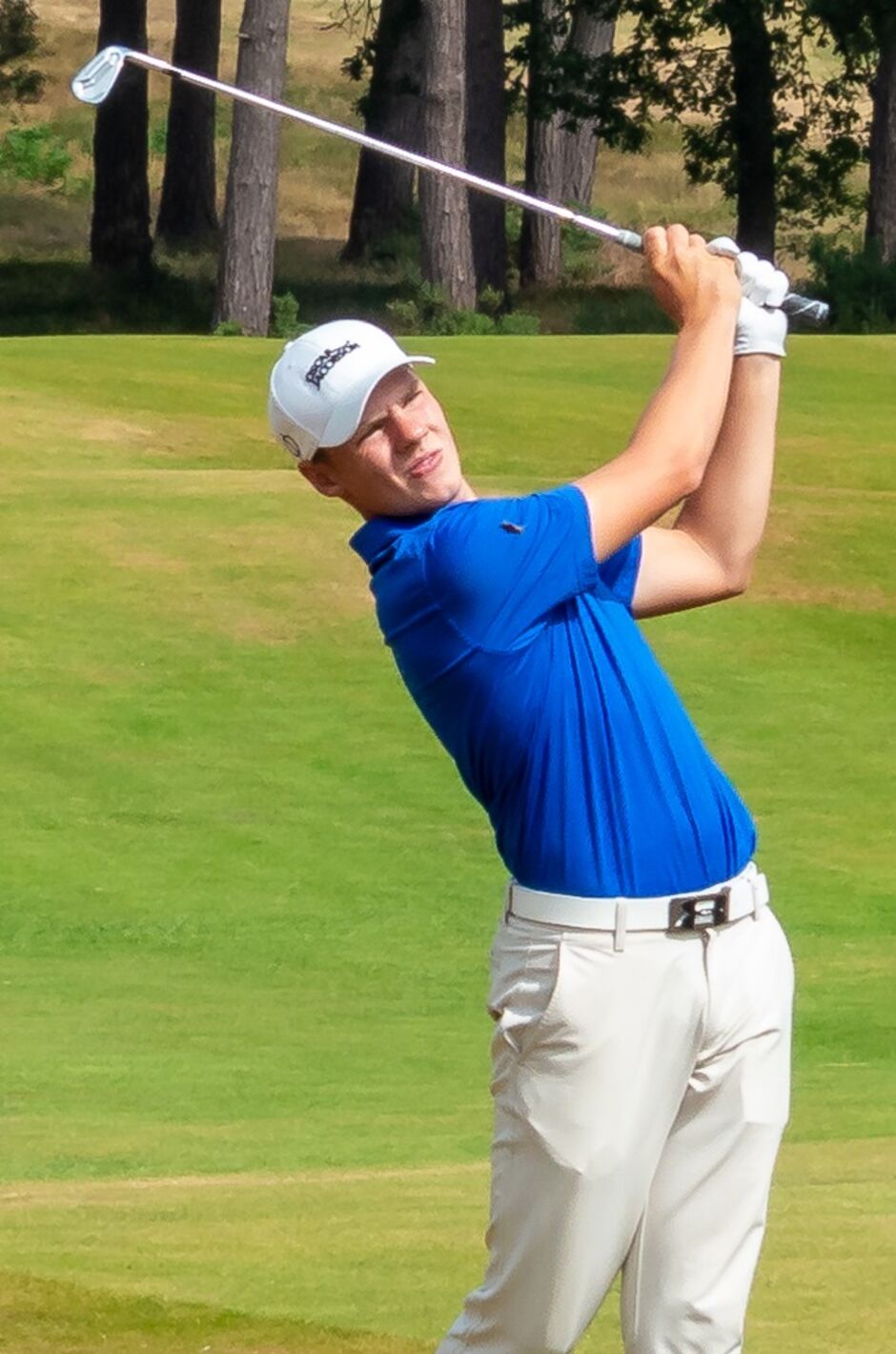 Essex team on duty with the England Boys. Curtis's imperious form in recent months clearly caught the national team selectors' eye and he was in Scotland at Royal Dornoch preparing for the annual Home Internationals tournament. As many readers who follow the form of our Essex golfers will know Curtis performed with distinction, playing in all the matches he emerging with a record of 4-1-1 with the only defeat coming after England had already won the trophy for a third time in succession. Clearly one of the best players in his age group in the country we look forward to reading about his further successes and inspiring a few more of the county's youngsters.
Stephen Golding, Team Manager
---
Essex U18 v Middlesex and BB&O
At Hendon Golf Club on Sunday 8 July 2018
Following their disappointing result at the England Golf South East Group Qualifying the under 18s County team were back on the golf course a few days later at Hendon Golf Club against hosts Middlesex and BB&O. With the hot weather continuing the course was fast and bouncy with some of the shorter par fours being within range from the tee.
County champion Curtis Knipes lead off for the Essex side and as is becoming a familiar tale made short work of his two opponents, despite not producing his best form. Many much more senior golfers could learn from the way this young man goes about his business in a quiet, methodical and undemonstrative manner. I'm sure there is much more to come from Curtis over the next few years.
Big hitting Cai James was similarly able to abbreviate his day's labour by beating both his opponents relatively comfortably, but it helps when you can drive the green on the 345 yard opening hole, suddenly the course becomes much shorter. With Harry Moncur and Will Dove both emerging from the contest undefeated each with a win and a half, the match win was well in sight. Once the scores were finalised Essex emerged as winners by two points from BB&O with Middlesex trailing a further two points adrift. Essex 10, BB&O 8, Middlesex 6.
The county U18s final match in this series against Middlesex and Hertfordshire is at Abridge on 5th August, when a good win against both opponents could secure the Essex boys top position in the league.
Stephen Golding, Team Manager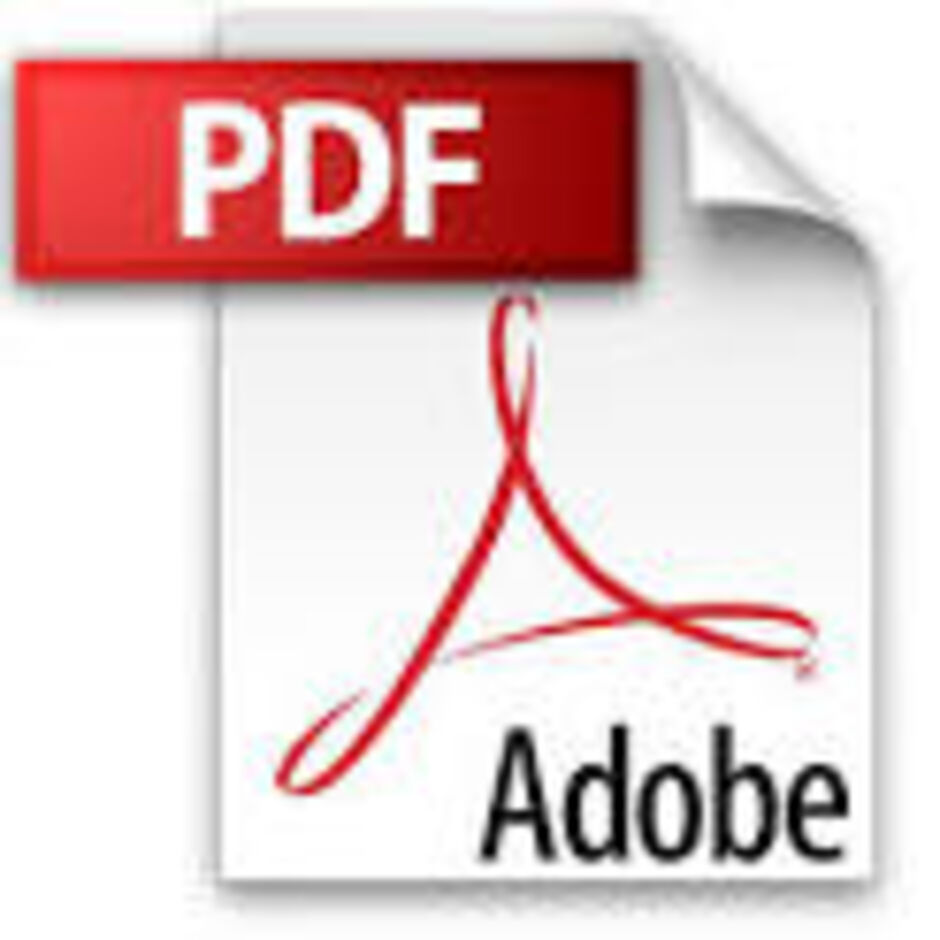 Scores
---
U18 Inter Counties League
Essex v Hertfordshire v BB&O, Sunday 13 May Lambourne Golf Club
On a splendid course and matching weather the county opened its Under 18 Inter-counties team league season at Lambourne in Berkshire against Hertfordshire and the home team Bucks, Berks & Oxfordshire. To call this a tough opener would be something of an understatement as both opposition teams benefited from the inclusion of age group England International squad members. The difficulty of the Essex task was compounded by the absence of two key squad members, but in adversity comes opportunity, which Harry Moncur grabbed with both hands for it was he who emerged from his encounter undefeated with two wins and a couple of eagles to boot.
Captain Callum Newton dealt admirably with his Hertfordshire opponent but BB&O England man Conor Gough, a past Reid Trophy and Douglas John Trophy winner, arriving fresh from his recent win at the Fairhaven Trophy proved to be a much sterner challenge and for once Callum fell short losing narrowly 2&1. The most tightly contested encounter of the day involved Harrison Linney who with his opponents Harrison Arnold and England man Max Hopkins knocked in seventeen birdies and two eagles between them. Great to watch, but so disappointing when you hole out with a birdie only to see your opponent pitch in from thirty yards for an eagle as young Linney did.
When the scores were finally added up Hertfordshire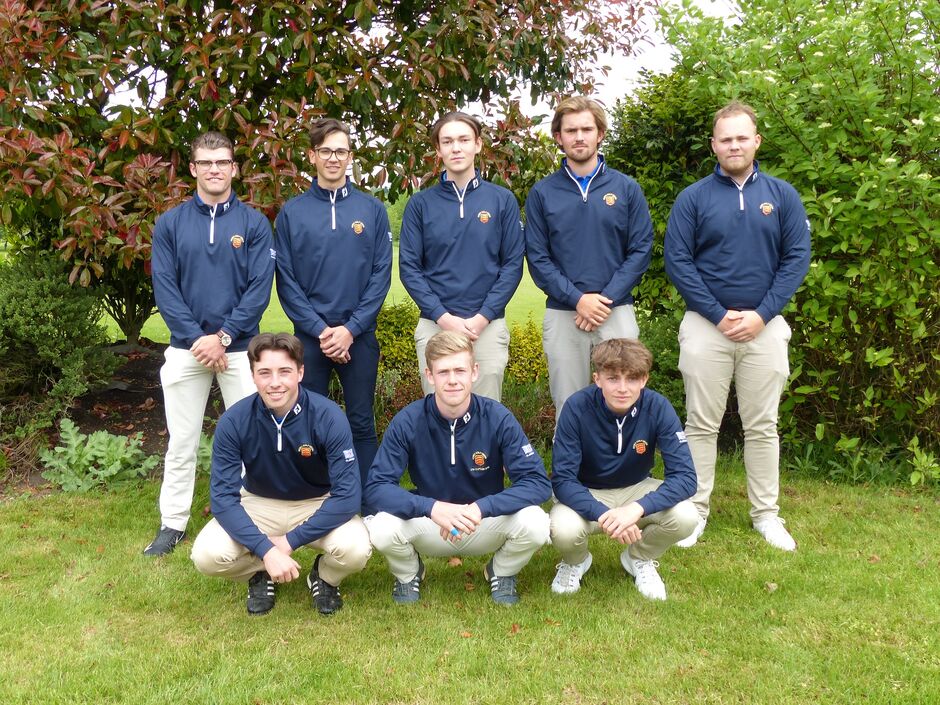 narrowly headed BB&O by half a point with Essex
unusually trailing some way behind. So, it was a bad day at the office but sometimes that's just the way it is and you have to take it on the chin and say well played to the opponents.
As always our thanks go to our hosts BB&O and in particular Lambourne GC for the use of their facilities and splendid catering.
Stephen Golding
Essex Under 18
Team Manager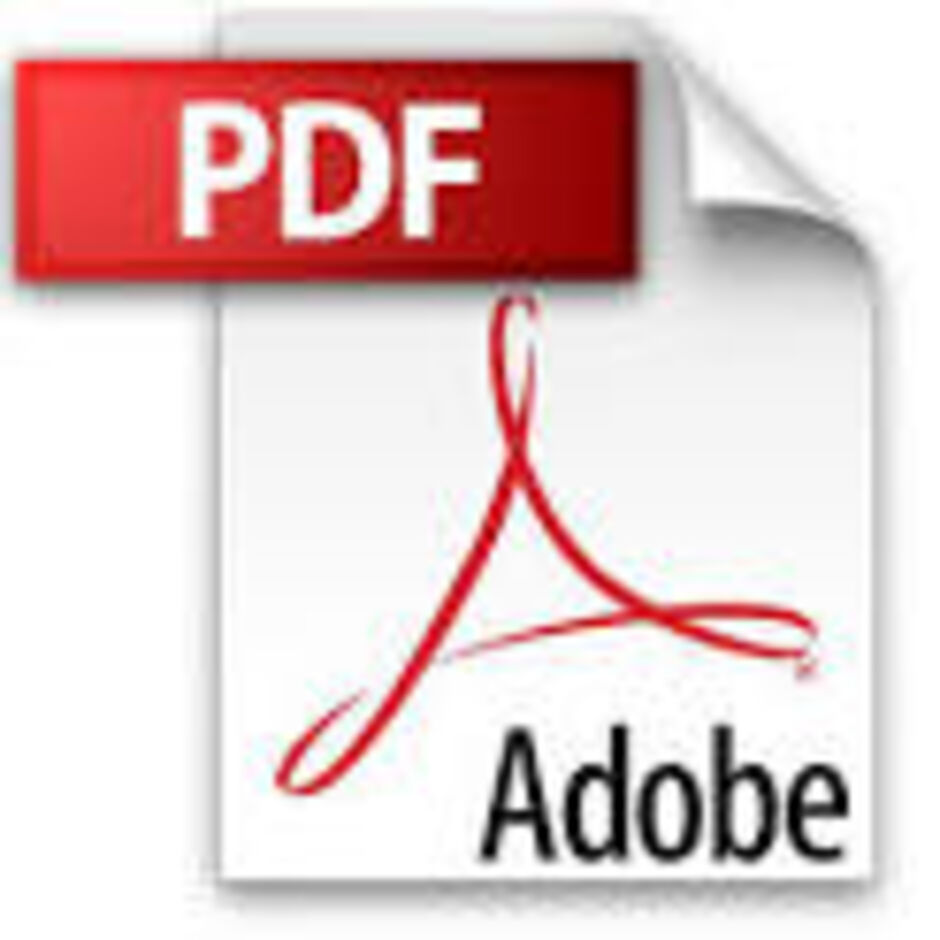 Scores
---
The Warren Golf Club v Essex U18s
Sunday 22 April, at The Warren Golf Club.
On Sunday 22 April The Warren Golf Club hosted the Essex under 18 team to contest the Mike Thirkettle Trophy. This is an annual event that gives both sides a chance to test out their foursomes and singles match-play skills in preparation for the coming season.
Whilst the 4½ – ½ score after the morning foursomes gave the Essex team a clear numerical advantage the truth is that the matches were very much closer than that score suggests as the afternoon singles were to prove.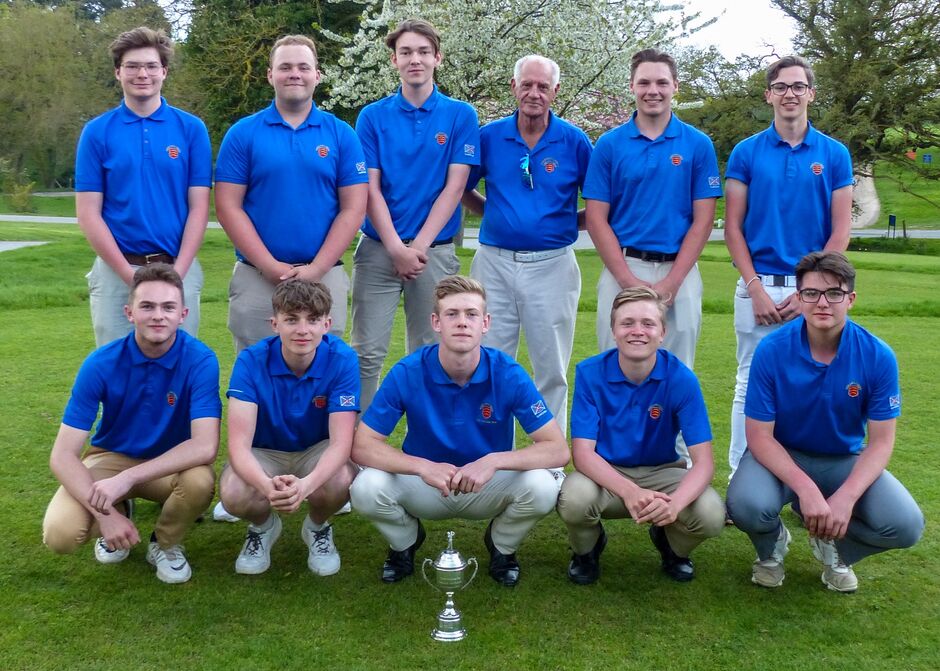 Essex lead man Curtis Knipes fell to an unusual defeat to an in-form County Colts player Josh Cardy, which reversed the result from the morning foursomes. Throughout the afternoon singles neither side established a clear advantage as the matches ebbed and flowed with the ultimate outcome of a 5-5 stalemate being just about right.

Courtesy of their morning advantage in the foursomes the Essex U18 team emerged as winners by 9½ to 5½ and regained the Mike Thirkettle Trophy.


Our thanks go to Mike Thirkettle and The Warren Golf Club for hosting this match and providing some much-needed breakfast and lunchtime catering. Mike Thirkettle is pictured with the Under 18 team.
Stephen Golding
Essex U18 Team Manager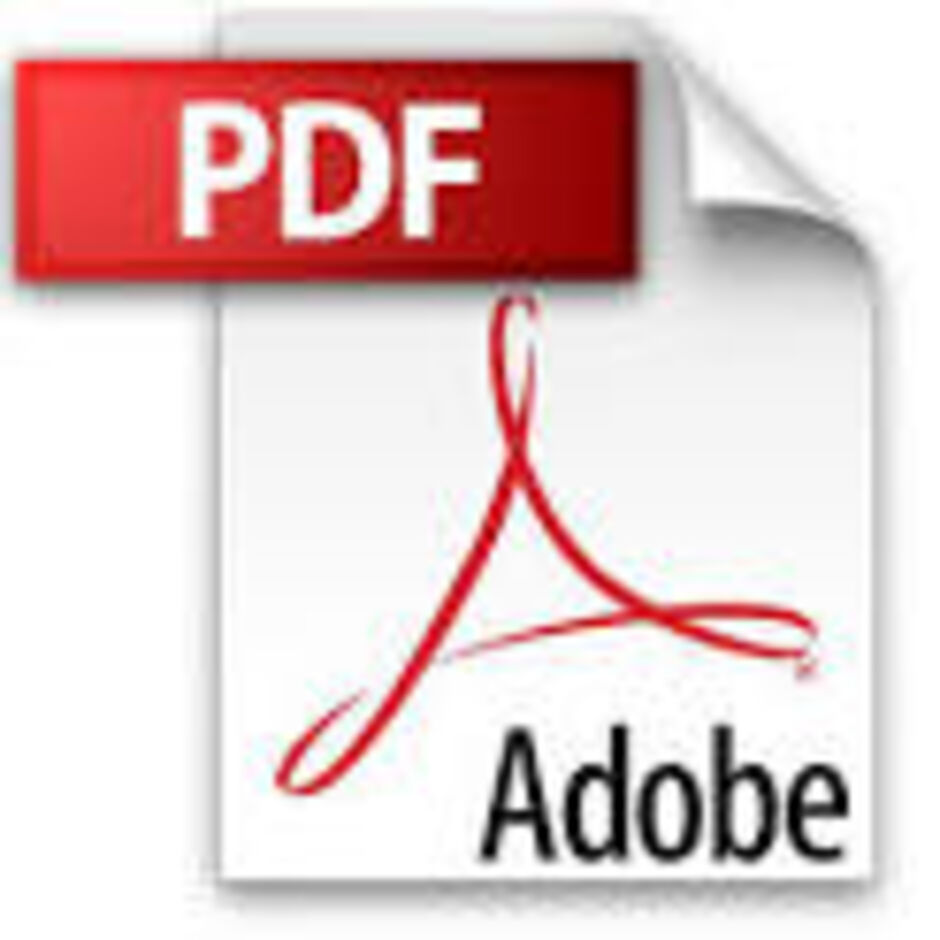 Scores
---
Cheshunt Salver
Essex u18/16 v Hertfordshire u18/16
Played on 3rd April at Essendon Country Club, Hertfordshire
​Imagine if you will the wettest golf course you have ever played and make it just a little wetter for that was the condition under foot at Essendon on 3 April. All credit must go to the Essendon Club for making any golf possible albeit on forward tees, but will no temporary greens. In any other circumstances the course would most certainly have been closed.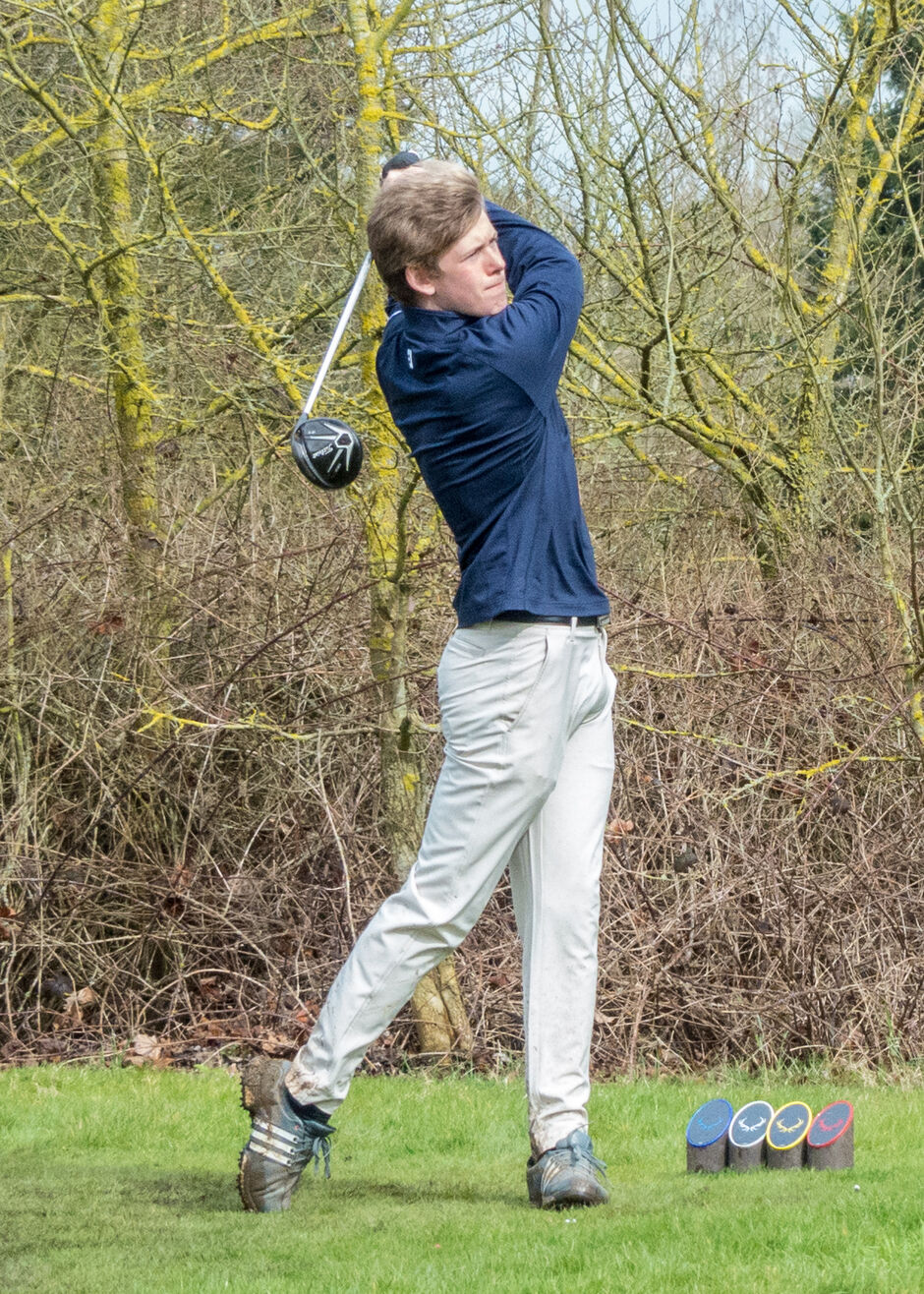 It was with some good fortune that throughout only one brief if heavy shower add further inconvenience to the day's competition and as can be seen from the result sheet this was a very close affair with eight matches going to the 18th green. At lunch after the morning foursomes Essex held a narrow one point advantage over the hosts, to which they added a further point on completion of the afternoon singles. Player of the day was the Essex Captain Callum Newton whose 8-7 disposal of his opponent was nothing less than comprehensive.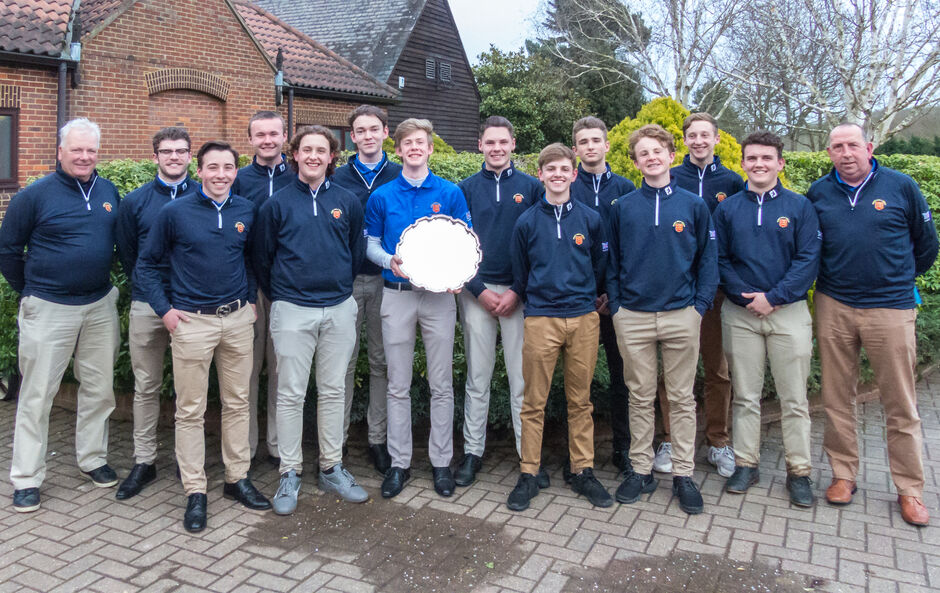 Although Essex emerged as winners of this year's Cheshunt Salver by 10 to 8 the truth is that the match was even closer than that. Our thanks go to Chris James and his Hertfordshire colleagues for running the day so smoothly and particularly to Essendon Country Club for making the course available and playable.
Stephen Golding
Essex u 18
​Team Manager