Essex County Schools Golf Association


Please keep an eye on the English Schools Golf Association Website for upcoming competitions & results
************************************************
*****************************************************
*****************************************************
****************************************************
South East Schools Championships on the 4th June at Leighton Buzzard Golf Club.
ESSEX SCHOOLS CHAMPIONSHIP 2019
58 Boys and 9 girls gathered at Thorpe Hall Golf Club on a bright day in October to compete in the Annual Essex Schools Championship. They came from 37 varied schools and colleges around the County and London Boroughs, from Southend to Havering and Saffron Waldon to Clacton. All had handicaps below 13 which meant we could be treated to a high level of performance.
A bright day led to some good scores and it's pleasing to report a good speed of play with no hold ups during the day. Also thanks to Steve Bonnington and his team of referees who did a sterling job.
Teddy Papple (2) of Billericay School finished with a 72 along with Charlie Dodds (4) but won the day by courtesy of countback. Will Dove (3) in his last year at King John School and always a supporter of schools golf, finished in 3rd and won a place in the Regional finals along with Jesper Lawrence and Josh Gray who all finished with 74 the last place in the next round going to Adam Crawley of Mayflower School with a 75. Domonic Hoskins of Maltings Academy collected the Handicap prize with a Nett 67! A great result well done.
In the girls competition Millie May Penfold carried home both the Gross and Nett trophies with a 78 and 68 respectively, Sophie Wheeler was runner up with a gross 81. Ciara Rushmer and Ashley Chalmers join the two girls with a place in the Regionals along with the boys in Buckinghamshire at Whitsun.
U.16 Champions Teddy Papple and Millie May Penfold will also be offered a place at the U16 Schools Championships. Congratulations to all the youngsters as they accounted for themselves exceptionally well and to Thorpe Hall Golf Club for their wonderful hospitality and organisation on a successful day.
All results can be found at www.englishschoolsgolf.org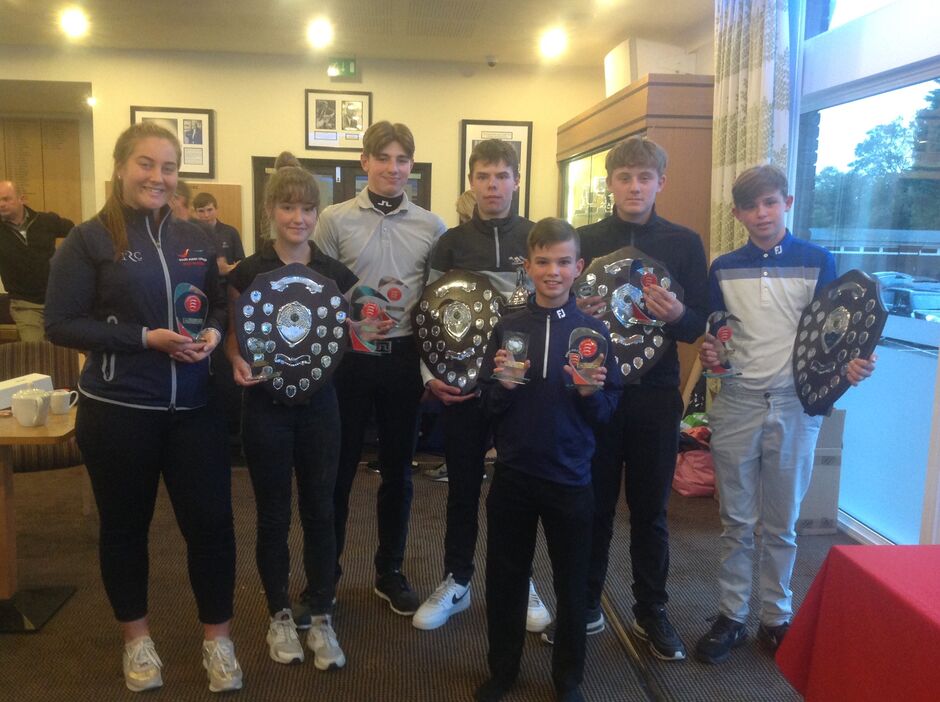 Overall Winners with U14, U16, U18 Age Group Gross and Handicap Winners.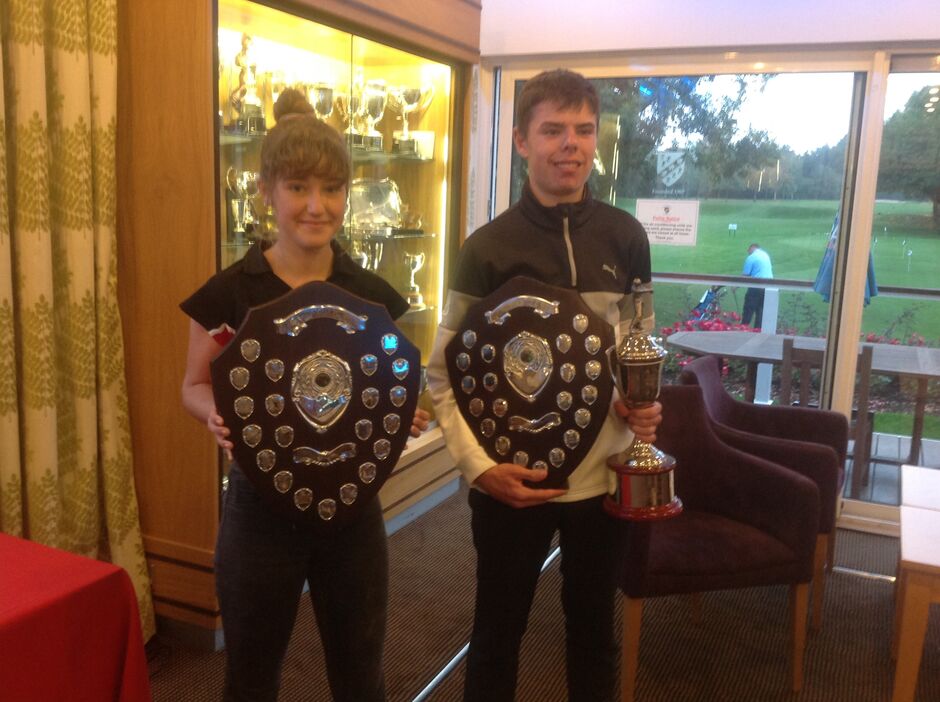 Overall Winners 2019 – Millie May Penfold and Teddy Papple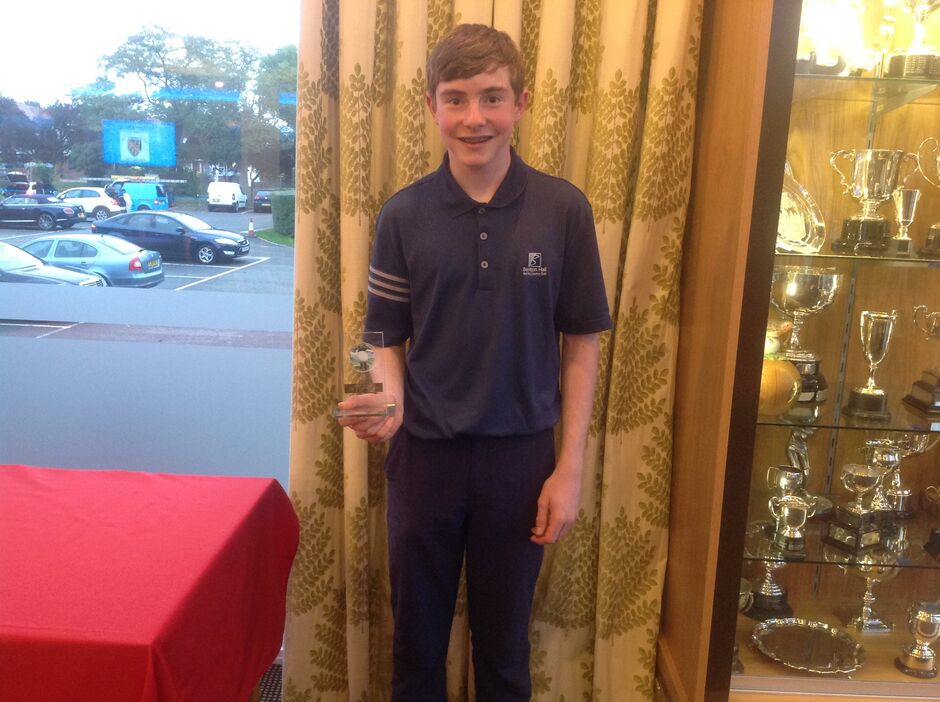 Overall Handicap Winner Dominic Hoskins
---
Essex Schools Team Championships
Qualifier for England Golfs National Schools Championship @ Woodhall Spa
Essex Schools Golf Association held their first team event at Theydon Bois Golf Club on the 17th April.
12 teams of three players took part in 18 holes of Stableford competition with the two best scores to count. The weather had been poor the week before and the course although wet had been prepared at length by the greenkeepers.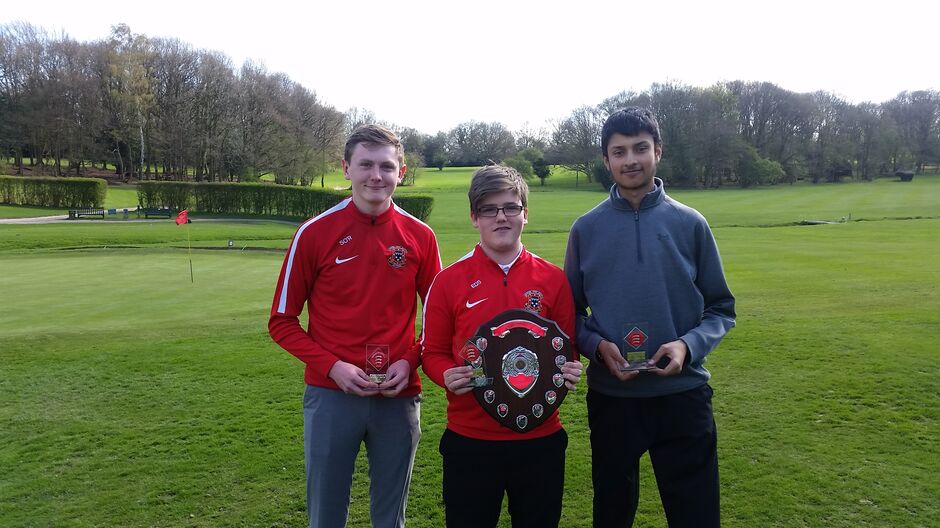 The individual scores reflected the fact that nobody found the course easy although one result was exceptional, Ellis DeStefano of Barking Abbey School had 44pts, the next being Josh Coleman of Colchester VI Form College with 35pts. King John B team was represented by 3 girls, well done to them on beating their boys team!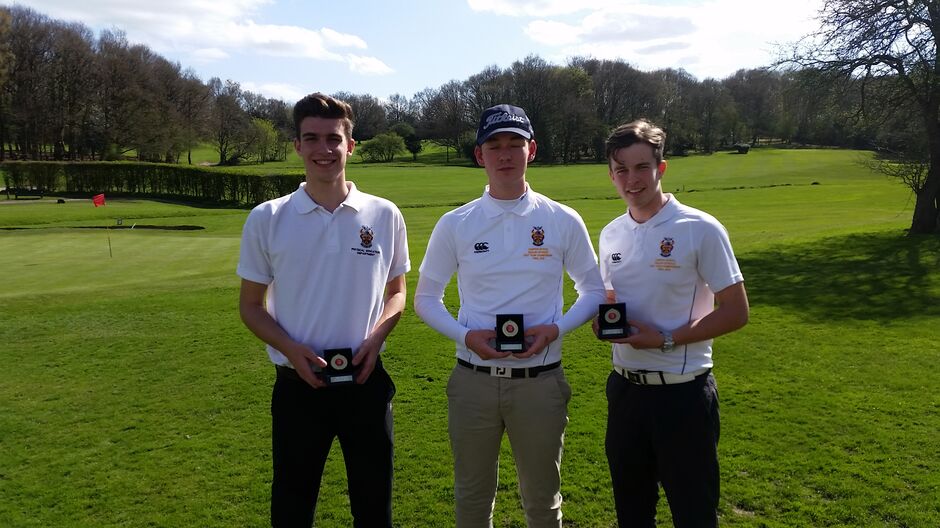 It was an excellent beginning and we hope that there will be many more teams in future years.

Thanks you to Theydon Bois for making us so welcome and asking us to return next year.


Team Score

1st Barking Abbey School 74
Ellis DeStefano (13) 44
Shyam (junior) Solanki (6) 30
Sean (junior) O'Regan (8) 30
2nd Campion School 67
Joseph O'Connor (9) 35
Patrick Arundel (3) 32
John Ryan (6) 22
Barking Abbey School 74
Campion School 67
Shenfield School 67
Colchester VI Form College 65
Brentwood School 61
Southend High School for Boys 60
Plume School 56
Ormiston Rivers 55
South Essex College 53
King John School B 53
King John School A 52
Chigwell School 50


Hon-Secretary
June Morgan
'Wodi' Albert Road
Bulphan, Essex. RM14 3SB
Tel: 01375 891769
Mob: 07917333492
Jsm2000uk@tiscali.co.uk