ESSEX FOURSOMES CHAMPIONSHIP 2017

The 2017 Essex Foursomes was hosted by Braintree Golf Club. The silver tankards which are presented to the winners, were provided to the Essex Golf Union by Mr G E Larman, a Past Captain of Rochford Hundred Golf Club and President of the EGU in 1932.

This year a total of 45 teams took part from 33 Essex Clubs. A fantastic representation for what has maintained to be one of our most prestigious events of the calendar. The Weather did not disappoint, providing a warm September morning for the competitors. The course had undergone some extensive improvements just a week or two before the event, which included a new irrigation system installation for tees, greens and fairway watering. Despite this work, the course was in exceptional condition and the surfaces were among the best that our competitors had competed on all season.

The early leaders in the morning were home players Callum Pipe & James Hedger (Braintree) who returned a great score of 68 (-2). Most of the field struggled with some breezy conditions, and until the penultimate group returned in from the course it didn't look like anyone could improve on a three-shot difference that Callum Newton and Cassidy Steffens (Orsett) had managed. Their 71 (+1) looked like it was going to secure second place going in to the afternoon round. Then the pair of Ben Wyatt & Jay Beisser returned with a fantastic score of 65 (-5) which meant that there was a 6-shot difference between 1st and 3rd. In 4th position there were two pairings on 72 (+2), Dan Vaughan & Joe Green (Orsett) and Joshua Cardy & Joshua Read (Three Rivers) with a whole group on 73 (+3).

As the wind got up for the afternoon round, the conditions proved slightly tougher with no pair breaking par, however it appeared to be about damage limitation, with the second-place pairing of Callum Pipe & James Hedger struggling the most from the leading 5 groups. They returned a score of 78 (+8) leaving them on 146 (+6) for their days work. A shot back on 147 (+7) were Joshua Read & Joshua Cardy after their afternoon round of 75. A further 4 pairings finished on 146 alongside the Braintree pairing, these included; Callum Newton & Cassidy Steffens (Orsett), Andrew Reynolds & Daniel Riley Bourne (The Essex), Jason Renton & Ben Tobin (Basildon) and last year's winners David Abbott & Joe Dobbyn (Boyce Hill).

With these five pairings, all sharing first place with just two groups to come in it was proving to be an exciting finish. Unfortunately for the ten players already in, the penultimate group were to upset the field once more. Dan Vaughan & Joe Green (Orsett) returned a score a shot better than their morning effort resulting in a 72+71 for 143 (+3) and guaranteeing second place by three shots. Their playing partners Ben and Jay couldn't match their form of the morning's 65 but did manage to equal Dan and Joe's 71, resulting in a 3 shot victory on 136 (-4) for the day. A fantastic day's golf and a win for the Rayleigh Club, congratulations Ben and Jay!

Brian Collins, County President Elect and Tim Shepherd, Braintree Club President were on hand to present the winners with the silver tankards, prize vouchers and medals for becoming the 2017 Essex Foursomes Champions. Thank you to Braintree Golf Club for hosting such a fine event and offering fantastic hospitality.


​
Winners 2017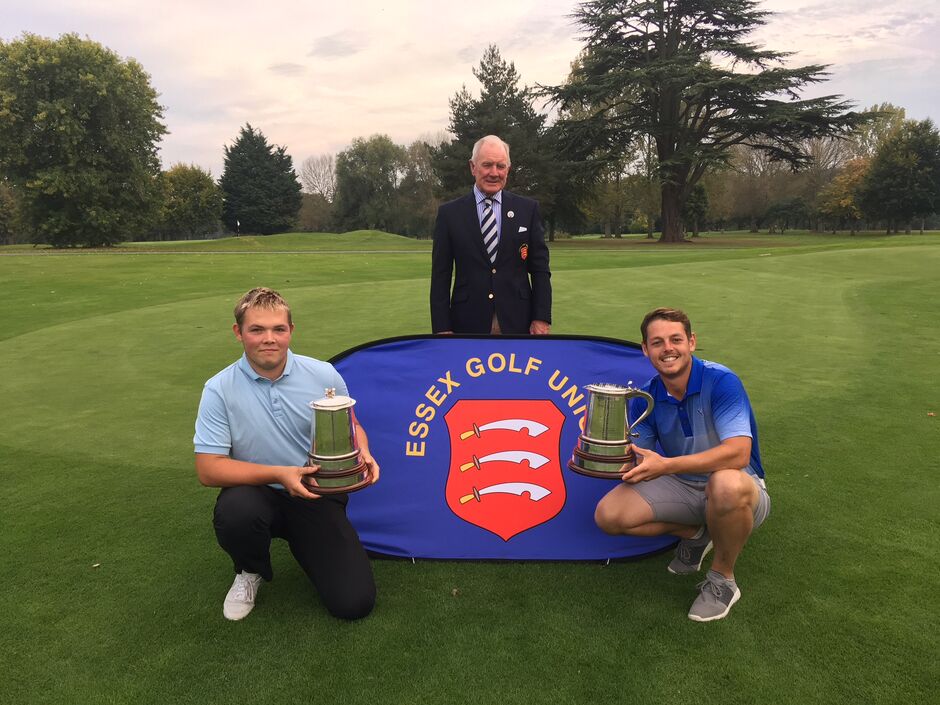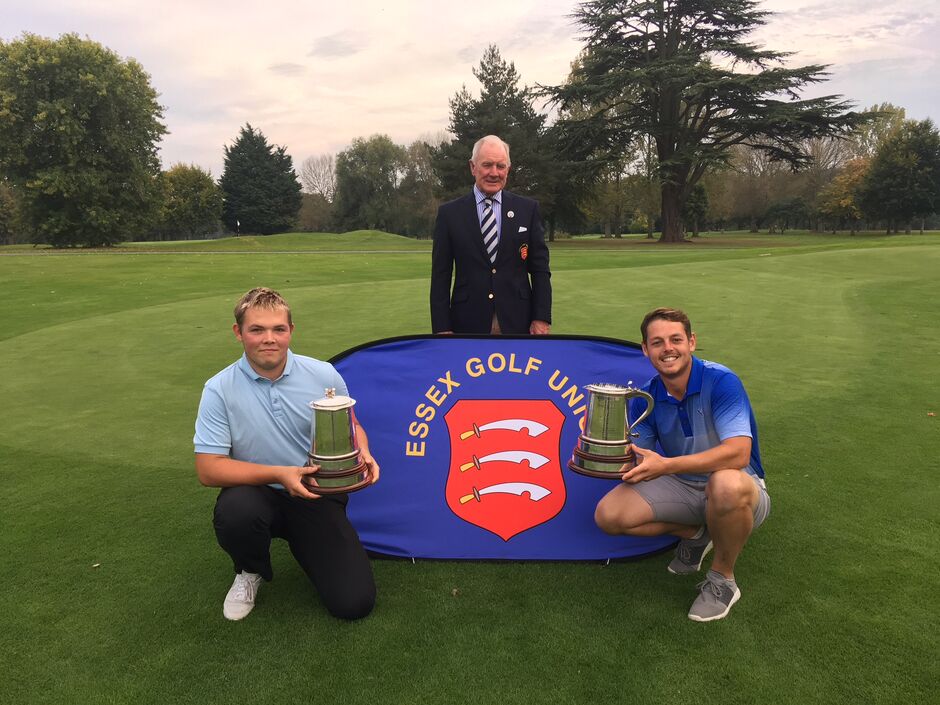 Ben Wyatt & Jay Beisser
(The Rayleigh Club)
Runners Up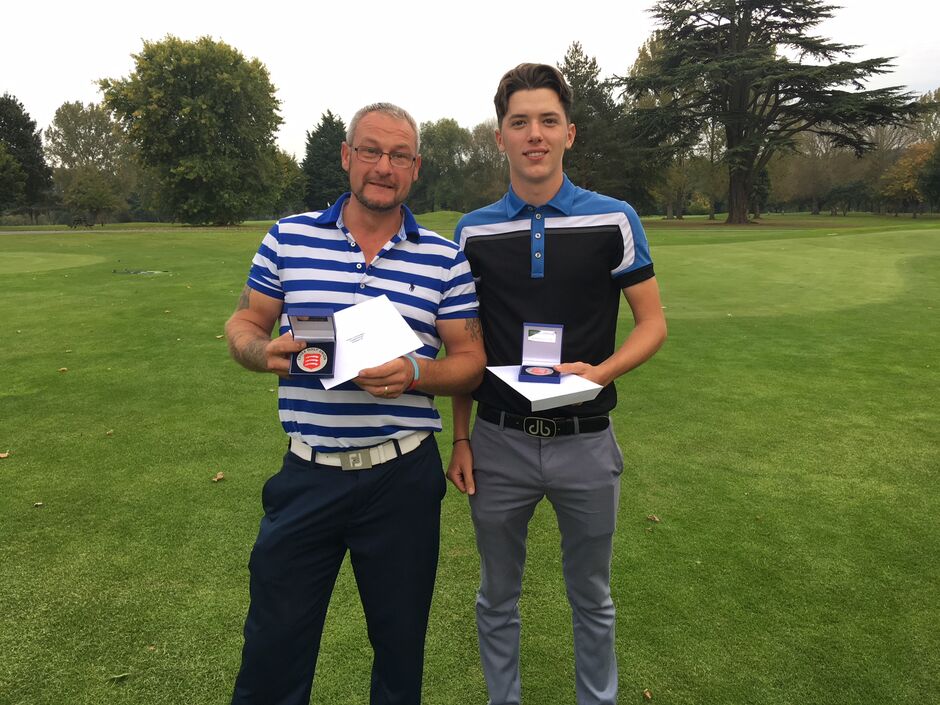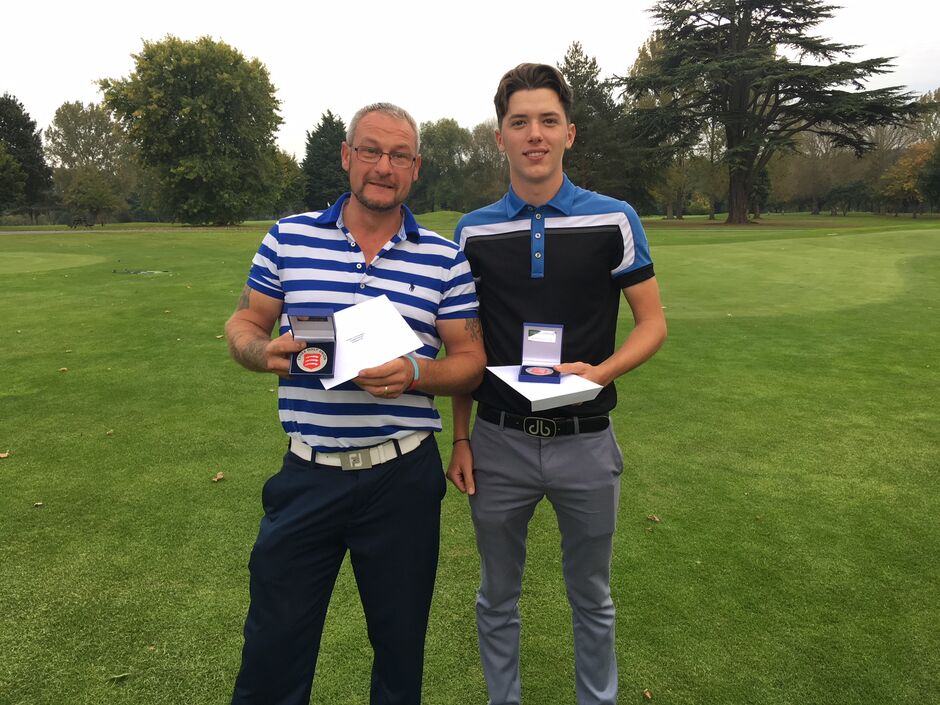 Dan Vaughan & Joe Green
(Orsett)
2018 Club Paid For Entry