MULLIS TROPHY
In Partnership with
Played at Colchester Golf Club on Sunday 1 October 2017
​

(From Left to Right) Mike Hart IPP EGU, Cedric Mullis of Mullis & Peake LLP Solictors (Sponsor),
Winners Bill Beard & Roger Clover Crondon Park with Colchester Golf Club Captain Stuart Ness
















The Mullis Trophy was first played for in 1931, and is traditionally the final competition of the season.
As 36 teams representing 28 Clubs set off to play 18 holes in a fourball betterball stableford format, the weather was overcast with the occasional shower but at no time during the day were they serious enough to prevent play. The course was in super condition despite the usual course mainatanace that takes place this time of year accross the country. Green fairways and lush greens made a beautiful setting for our competitors to do battle.
One of the first scores returned was a fantastic 44 points from Crondon Park pair, Bill Beard & Roger Clover who dove tailed fantastically well, practically sharing the course equally with Bill featuring on 10 holes and Roger stepping in for the remaining 8 holes. 23points on the outward nine and a mere 21 returning home made a tough target with most of the field to return.
There were some great scores to come, numerous scores in the forty points and upwards bracket, which included a group of four teams on 40, three more on 41 and another three pairs on 42 by the end of the day. The pairings that managed to return with 42 points were Upminster's Martin Ramsey & Steve Taylor, Malvern Taylor & Brian Dinning of Ballards Gore and the strongest back nine duo of Gary & Joe Munday of The Rayleigh Club resulted in winning third place overall on Countback.
In second place were Langdon Hills' representatives Duncan Grover & Stephen Milligan, one shot back from the winning score with 43 points. A fantastic effort coming late in the day, to scare the leaders and knock a few prize winners down the leaderboard. The long time returned pair, of Bill and Roger looked relieved as the final groups returned without topping the board, the hour and a half wait was worth it, as their 44 points managed to maintain 1st place, resulting in the Crondon Park pair lifting the Mullis Trophy.
Their speech was a humble gesture and an appreciative one that illustrated how happy they were to have held on to win. Our Sponsor representative, Mr Cedric Mullis spoke to the room expressing his thanks to everyone involved and his grandfather's passion for golf. We thank Mr Mullis for attending and all of the hard work and efforts Mullis & Peake have offered the Essex Golf Union in Sponsoring this event.
Our thanks go to Colchester Golf Club for their excellent hospitality and beautifully presented course.
2018 Entry Form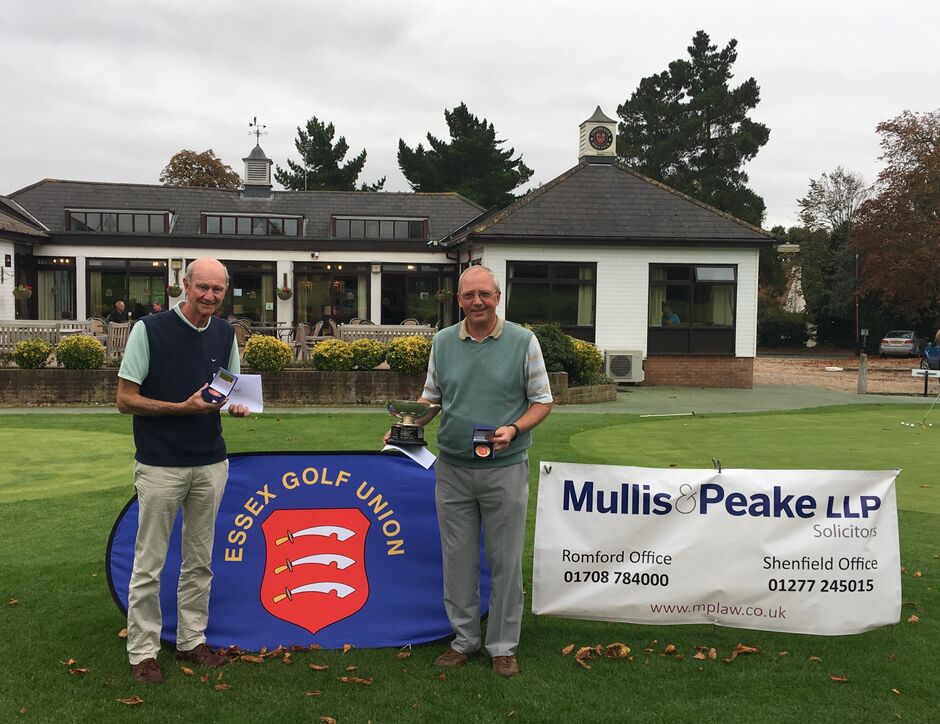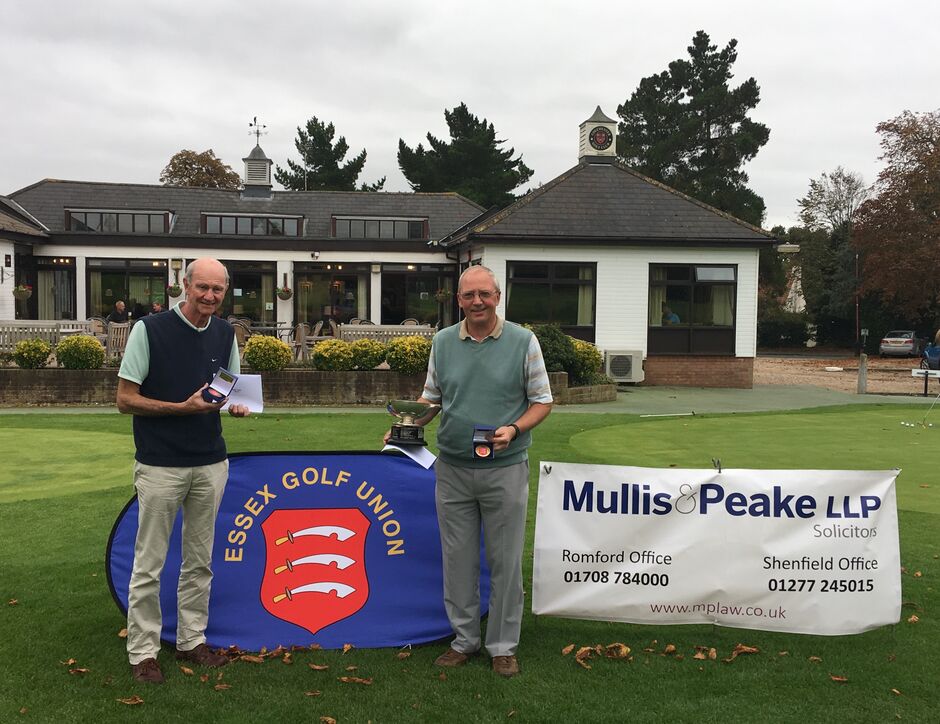 ​
Winners 2017
Bill Beard & Roger Clover
Crondon Park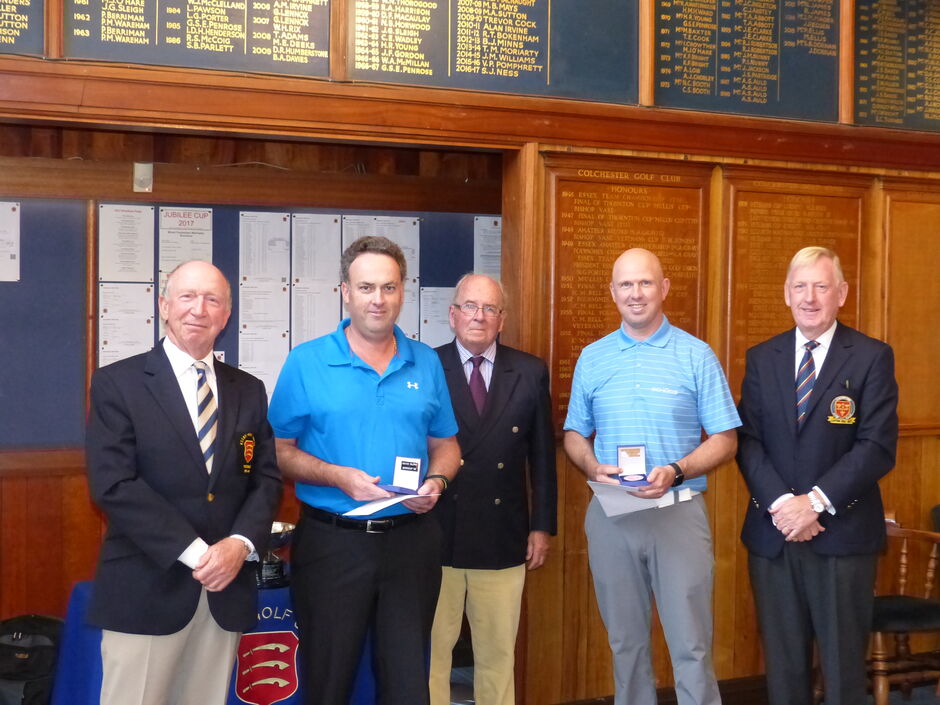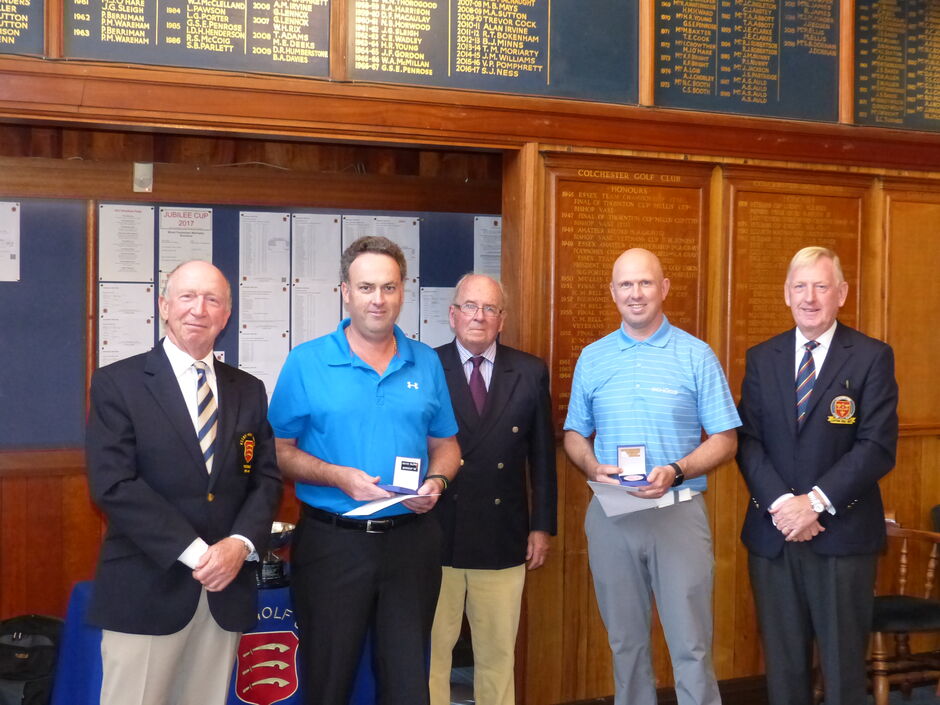 Runners Up
Duncan Grover & Steve Milligan
Stock Brook Manor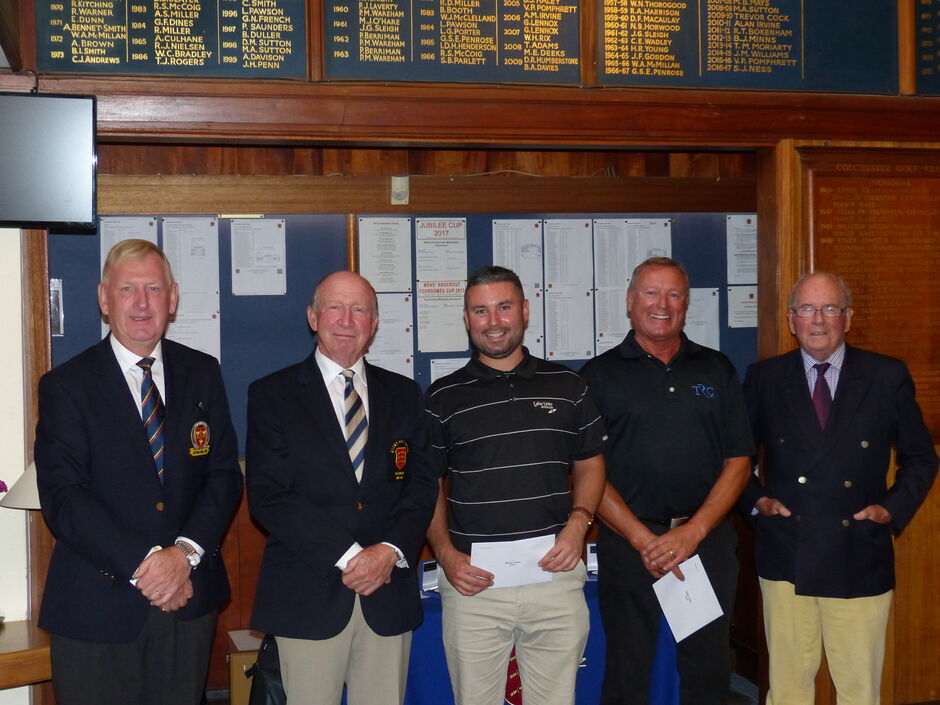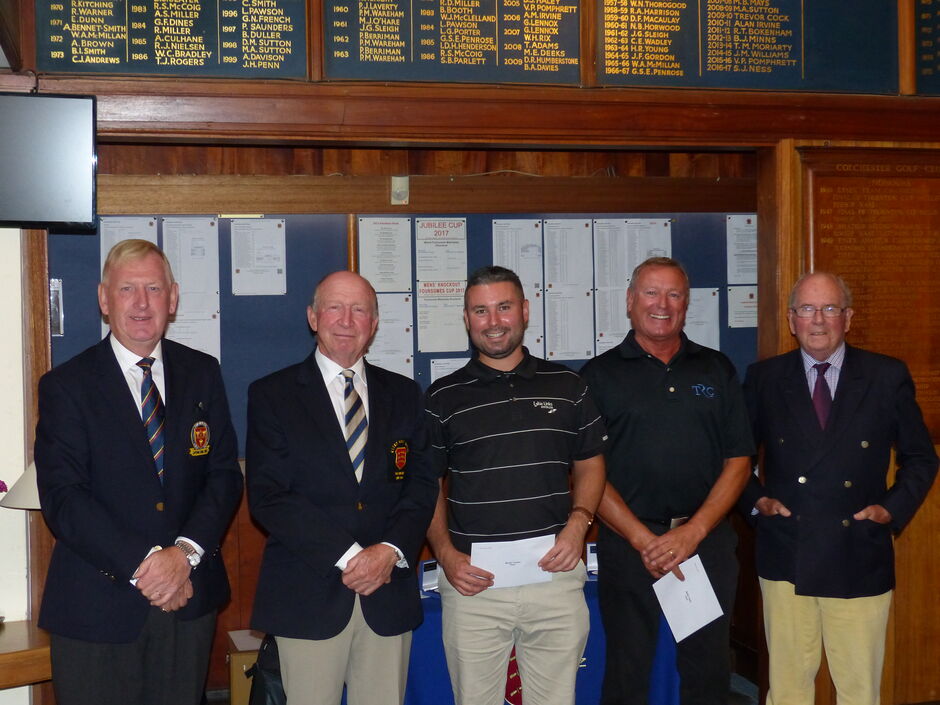 Third Place
Gary Munday & Joe Munday
The Rayleigh Club