UNDER 14 CHAMPIONSHIP
&
FRED STILLWELL TROPHY
Tuesday 15th August 2017, Maylands Golf Club

The Under 14 Championship was once again played at Maylands Golf Club this year. The course was in good condition and the weather, whilst a little chilly first thing, turned out to be near perfect conditions for golf. The Under 14's Championship is played as a gross score strokeplay competition, and the Fred Stillwell trophy is presented for the best nett score.
Thirty-Seven players from around the county set out from 9.00a.m. onwards, and a few hours later Teddy Papple (Stock Brook Manor) returned to set a challenging Clubhouse target. His 72 gross on the par 71 course was a fine performance, and from his 5 handicap that gave him a nett 67. This was soon followed by fellow County Under 14 team member, Rory Bennet (Hainault Forest), whose gross 76 reflected another good morning of golf. These two scores would prove tough to beat.
In the Stillwell Trophy competition Teddy Papple remained in the lead for a long time, but was eventually challenged by James Stanley (Romford) who also returned a nett 67, and finally by Max Toombs (Stoke by Nayland), who had a great day of his 12 handicap, returning a nett 66.
At the end of the day the 2017 Under 14 Essex Champion golfer was Teddy Papple, with an excellent 72, and the winner of the Stillwell Trophy was Max Toombs with his nett 66 score.
Our thanks go to Maylands Golf Club for hosting the event and offering their course for the day, and to all those who took part and confirmed the future of Essex golf looks very promising indeed.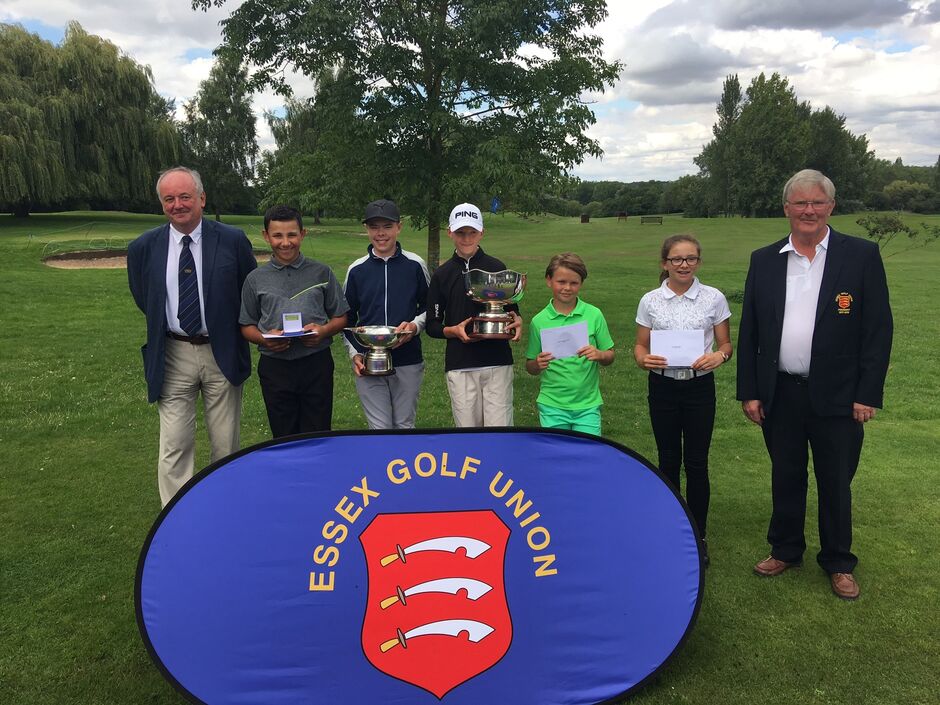 ​​​
Winner
Teddy Papple
(Stock Brook Manor)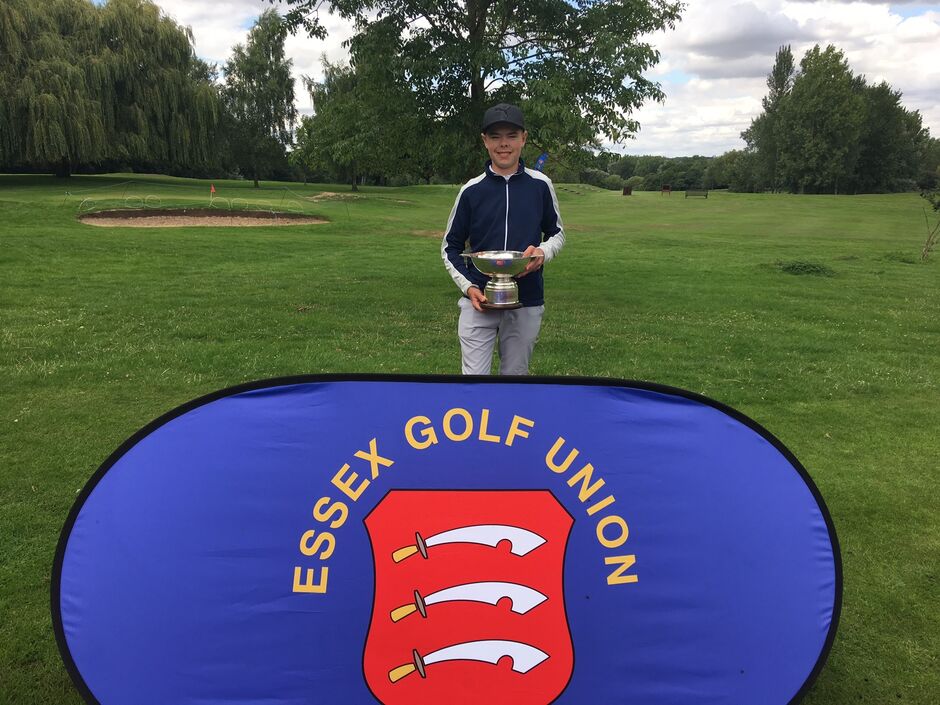 U14 Championship 2017
​
Winner
Max Toombs
(Stoke by Nayland)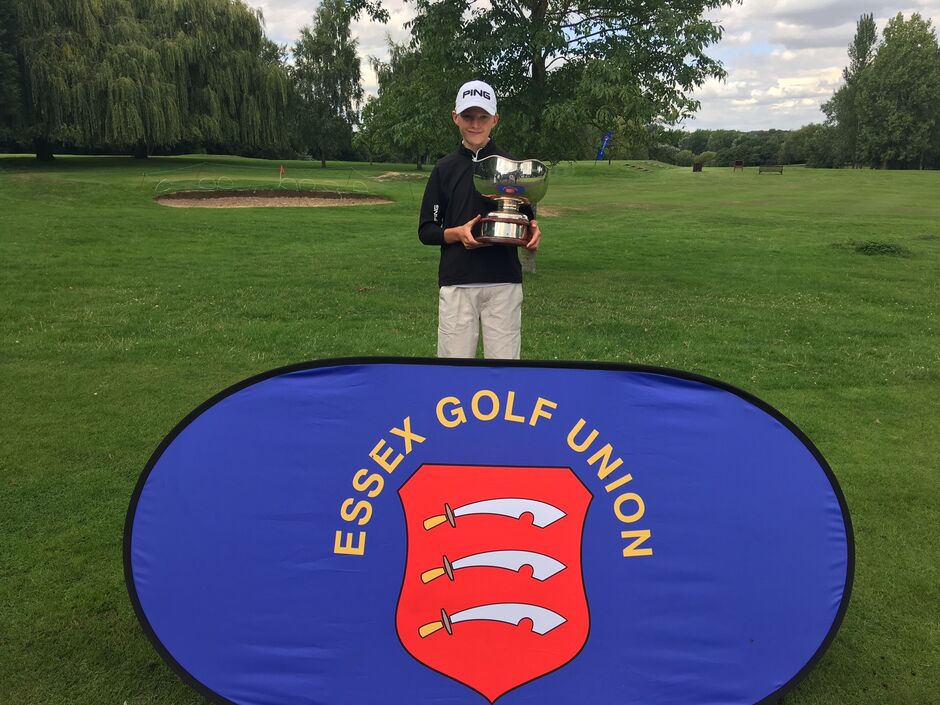 Fred Stillwell Trophy


Results
U14 Championship &
Fred Stillwell Trophy


2018 Entry Form