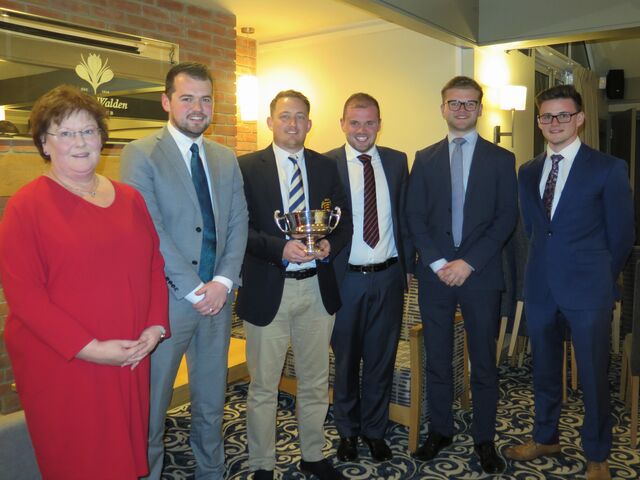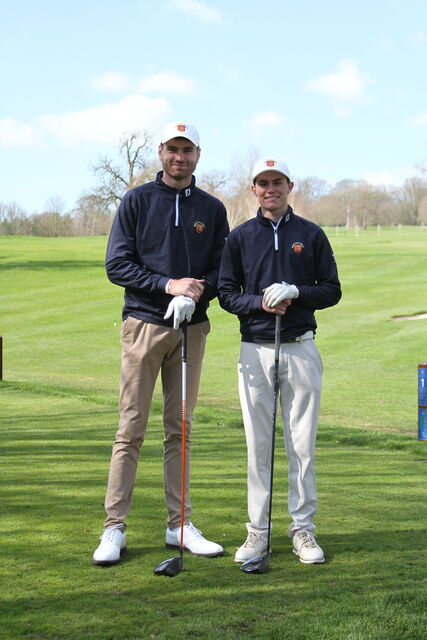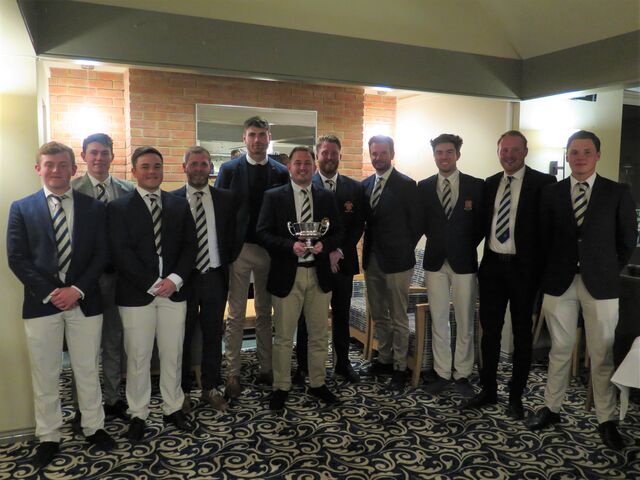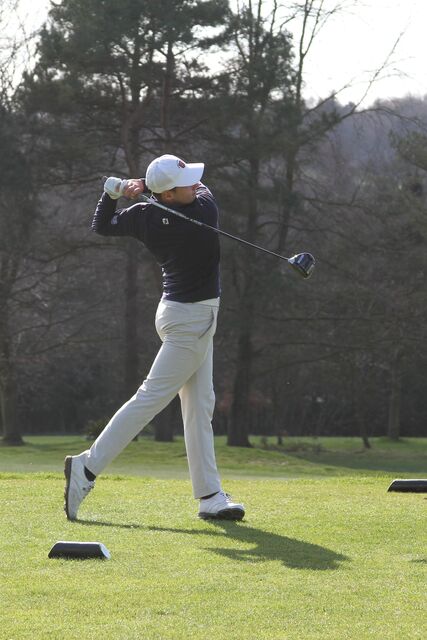 A clear but cold Sunday morning saw the first match of the season for the Essex County Team. The annual match against Cambridgeshire for the David Hall Trophy took place at Saffron Walden Golf Club. With 4 of last years championship winning side having left to join the professional ranks (Todd Clements, Taylor Carter, Ali Plumb and Will Percival) some new and not so new faces were on display.
The morning foursomes kicked off with County Captain Andy May and his Vice Captain Ricky Lee taking on top Cambridge pair of Ed Dimambro and Craig Thorburn. Thanks to some superb work from Andy's putter, Essex pipped their opponents on the 17th green by a 3&1 margin after some spectacular golf.
Match 2 paired Jamie Richards with long time Essex player and indeed past County Captain Ross Dee. A power display from these two saw another Essex point with a 5&3 win.
The 3rd Match and despite an injured ankle Brandon Meads stepped up to partner Joe Tatam after the late withdrawal of Ben Tobin. Showing some excellent shot making from both players, the Essex pair added a 3rd point to our tally, finishing with an outrageous swinging birdie putt on the last green to close out a 2 hole victory. Beware the injured golfer!
Game 4 and double County Champion Curtis Knipes along with stalwart Callum Pipe adding a 4th point after an impressive 4&3 victory.
Making their County Team debuts at number 5 were Oscar Yeomans and Cassidy Steffens, who didn't disappoint with a 3&1 victory over Paul Hodgkin and Louis Martin.
Our last pair of Ben Humphries and Shay McQueen were the only ones to succumb to the opposition with a 6&5 defeat.
Score at lunch, a satisfying 5 to 1 lead.
The Essex dominance followed in the afternoon singles with 7 wins, 2 halves and only 3 losses, giving a final match score of 13 to 5 in favour of Essex.
Special mention to new caps Oscar (1.5 points) and Cassidy (2 points) on a solid start to their County Career.
Captain Andy May thanked host club Saffron Walden for their excellent hospitality and for the excellent course conditions. Also to the Cambridge officials for their organisation of the event.
Special thanks to Marian Hall and sons for their attendance and support and for presentation of the David Hall Trophy to winning Captain Andy May.
Phil Hulse
County Team Manager
Photos from top L to R. Marian Hall and family present Trophy to Andy May; Debut players Oscar Yeomans and Cassidy Steffens;
Bottom left; L to R ; Shay McQueen(Chelmsford), Cassidy Steffens (Orsett), Ben Humphrey (Chelmsford), Ricky Lee (Boyce Hill), Oscar Yeomans (Chelmsford), Andy May (Boyce Hill), Ross Dee (Stockbrook Manor), Jamie Richards (Abridge), Callum Pipe (Braintree), Joe Tatam (Brentwood), Curts Knipes (Chelmsford)
Bottom Right; Curtis Driving off on the 6th tee.