Norman Plum Trophy 2021
Congratulations to Woolston Manor Golf Club on their victory
in the Norman Plum Trophy over Bentley 4 - 2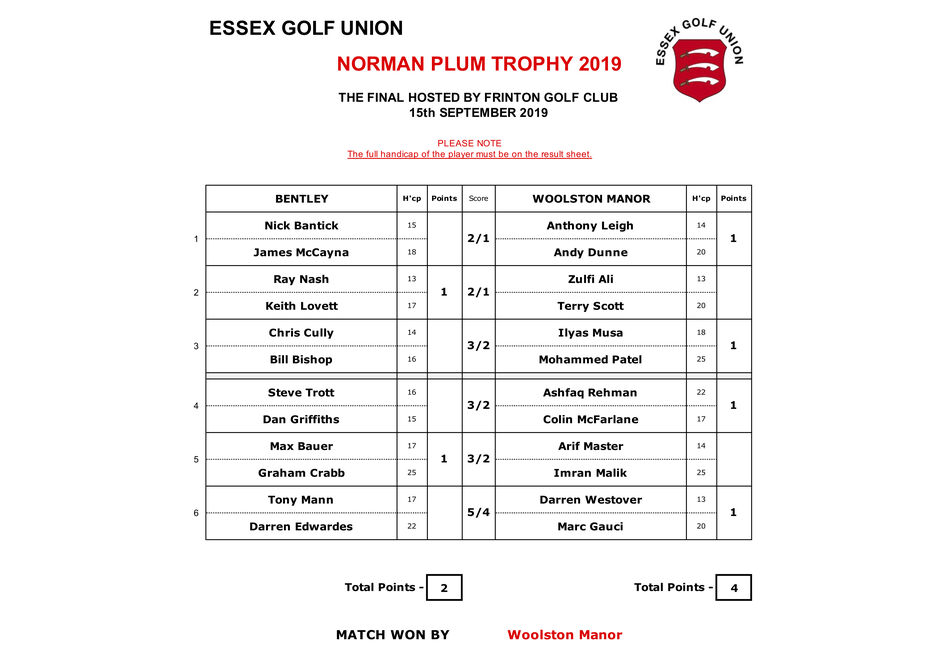 NORMAN PLUM TROPHY
FINAL 2018
The 2018 Norman Plum Trophy Final between Chelmsford and The Warren was played at Clacton Golf Club on a pleasant late summer's day, the Essex Golf Union Finals Day on 16thSeptember.
All six matches were keenly contested by two teams of players who were pleased to have the opportunity to represent their Club in a county competition final
As the matches entered the back nine on a typically breezy afternoon The Warren held a slight advantage with narrow leads in most matches, only in match six was there a significant lead, and that was held by the Chelmsford pair of Joe Hiluta and Andy Murray.
As the first couple of matches drew to a conclusion the large number of spectators from both Clubs gathered around the par 3 17thgreen. Matches 1 and 2 concluded in favour of The Warren at the same time as match 6 finished on the 13thgreen with a comfortable win for the Chelmsford pair. The focus turned to the 17thonce again as match 3 reached the penultimate hole, with The Warren holding a slim advantage, and a short distance away on the 16thhole match 4 approached the green. As the putting concluded on both greens there was a simultaneous shaking of hands as The Warren closed out both matches in their favour, bringing an exciting contest to a conclusion. It was a great match for the large group of spectators from both Clubs to enjoy. Both sets of players can be proud of their achievements this year.
The Essex Golf Union would like to thank Clacton Golf Club for hosting the event and their excellent hospitality, and to the spectators who came from opposite ends of the County to support their teams.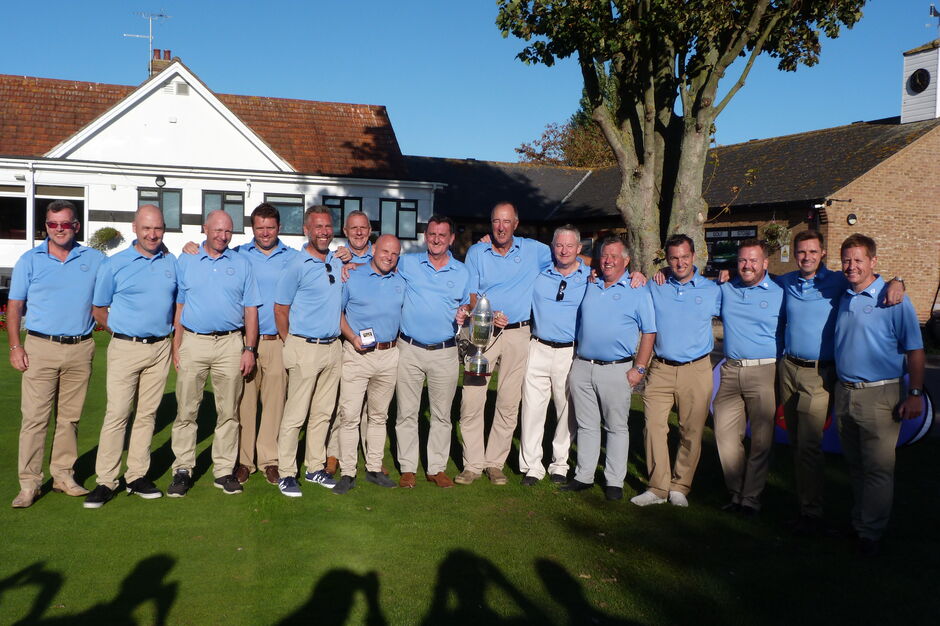 ---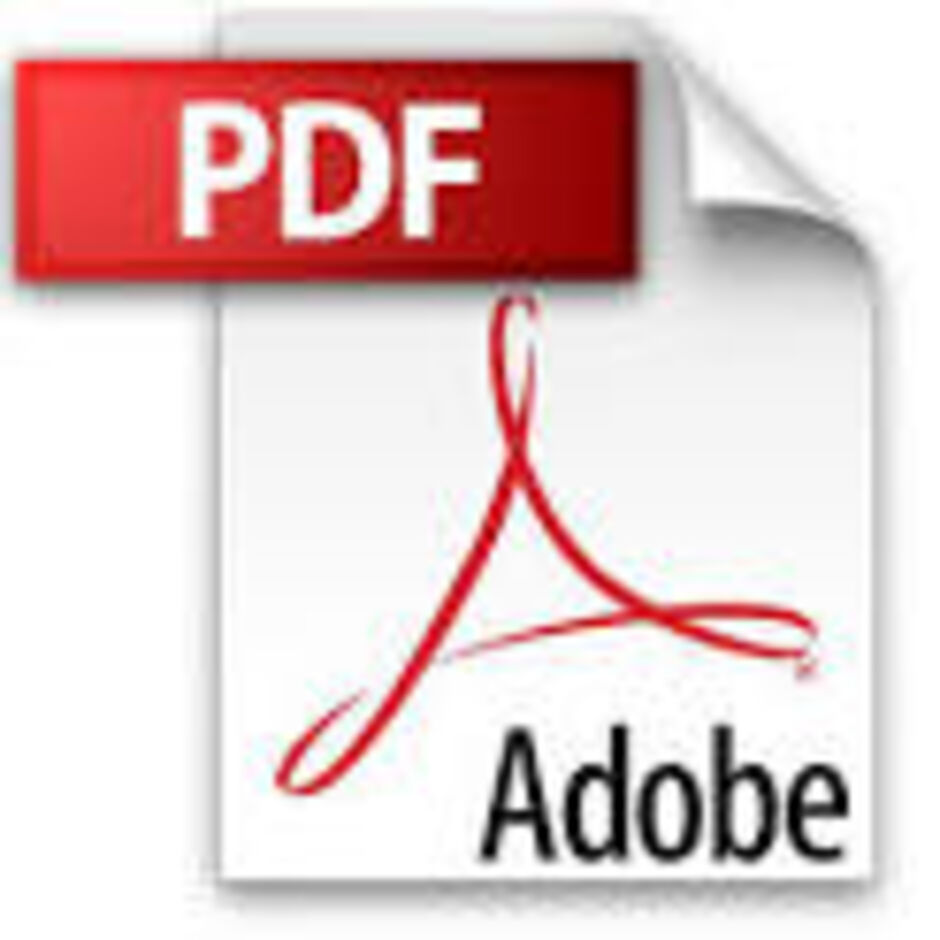 2021 Competition Conditions
& Regulations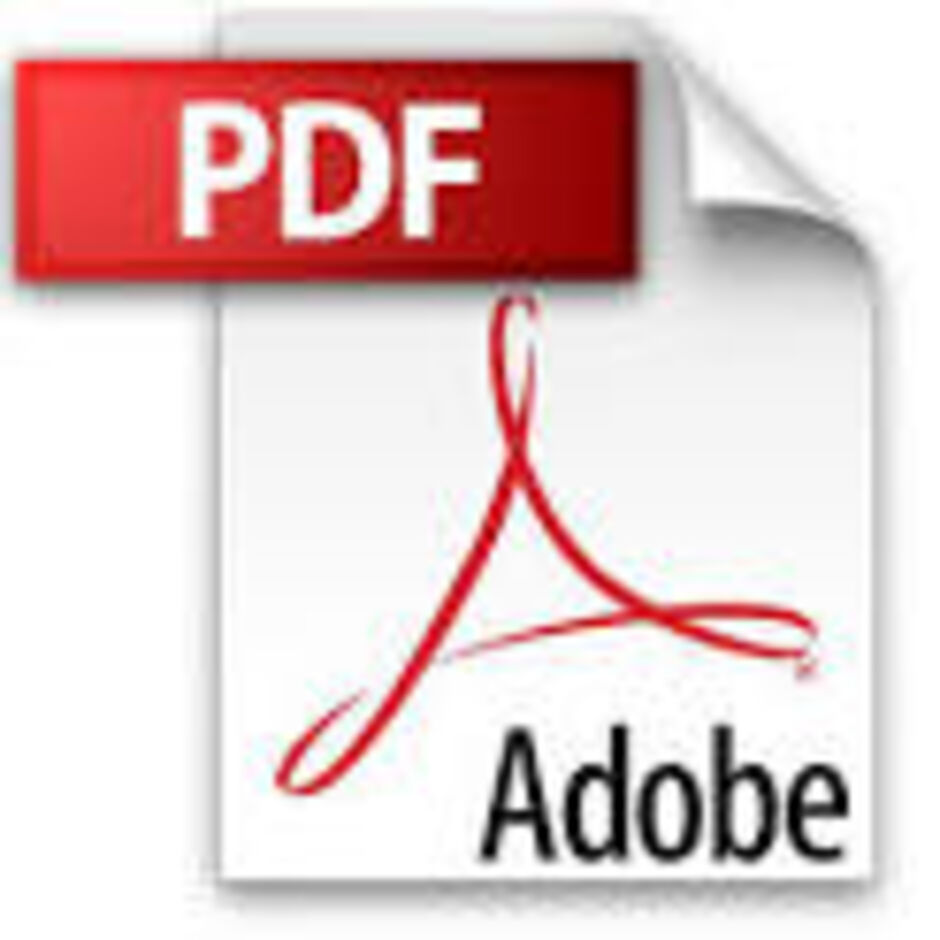 Result Sheet
Please make sure the result sheets are returned to the County Office no later than 10 am on the day immediately after the match, either by email to
office@essexgolfunion.org
or
Fax: 01376 500894
---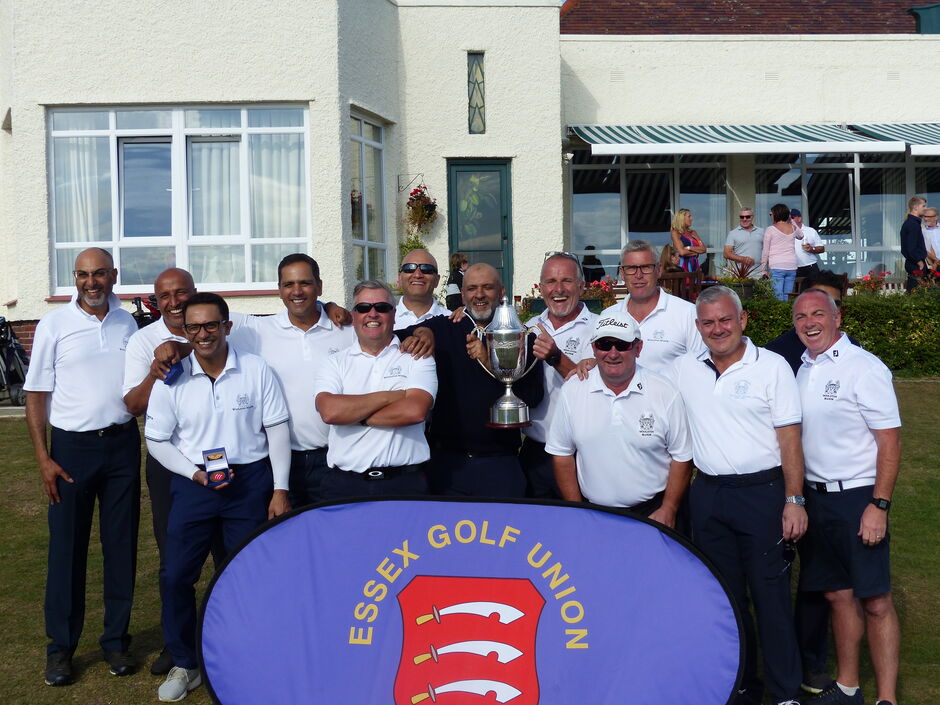 Winners 2019
Woolston Manor