Thornton Cup Plate 2019
Congratulations to Stoke by Nayland - 2018 Thornton Cup Plate Champions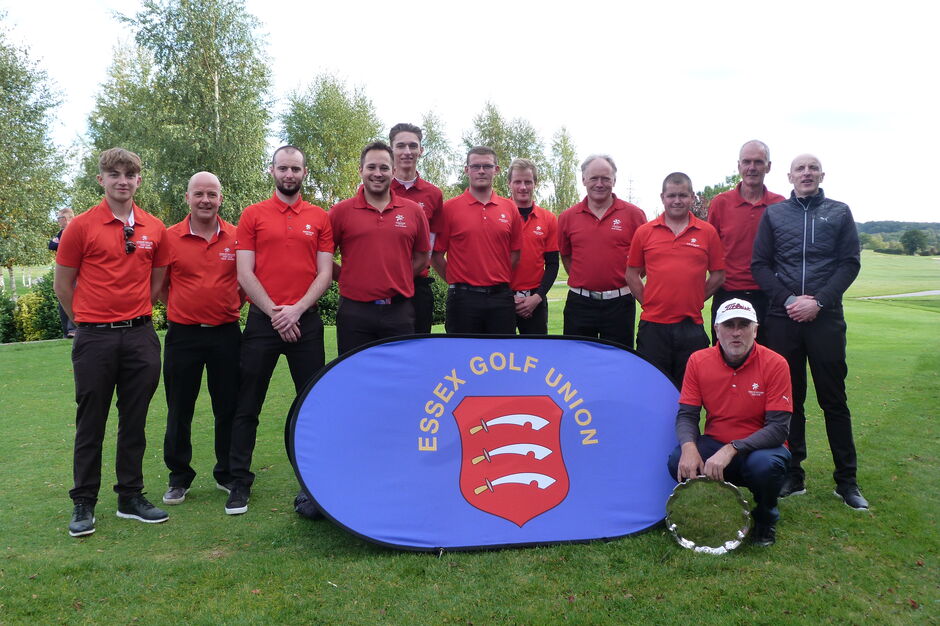 On Sunday the 7th of October Stoke-by-Nayland Golf Club played Brentwood Golf Club in the final of the Thornton Cup Plate at The Rayleigh Club, near Hullbridge. A perfect day for golf greeted the players with bright blue skies and very little wind.
First out for Stoke by Nayland was Alex English who managed to halve his match against Charlie Luxford. The next 3 matches all went Brentwood's way making the score after the first 4 matches, 3.5 to 0.5, and with 5 of the next 6 matches all being in the balance Brentwood looked favourites. Callum Hemsby won his match 4 & 3 for Stoke by Nayland against Matt Toms, but with Sean McCrudden then winning his match for Brentwood on the seventeenth, they were nearly over the line. Matches 8 and 9 went to Stoke by Nayland, closing the gap to 1 point. Brentwood's Joe Tatam was one up on the 15th with the final match all square between Brentwood's Charlie Burke & Stoke by Nayland's Gerald Collins. Joe's opponent, Sam Wardle finished with a birdie two on the 17th and holed a twenty foot putt across the 18th green to turn his match around and to steal a point from Tatam. Well played Sam.
What seemed unlikely an hour earlier, the match hinged on game ten being played by Gerald Collins and Charlie Burke. A pair of pars on the 17th meant the match was to go down to the very last hole in the very last match, a thrilling finish to the championship. Unfortunately, Charlie hit his drive into a hedge on the right side of the hole, Gerald having found the heart of the green with his second shot, forced Charlie into pulling something magical off to keep the dream alive for Brentwood. Charlie tried to make a 4 with his provisional ball by holing his wedge shot. A tall ask, despite his efforts and a last-ditch putt for a five Charlie reluctantly conceded to Gerald which meant Stoke by Nayland won 5.5 to 4.5 points overall. An exciting finish to a great match which was played in the best of spirits with both teams showing the upmost respect for each other. A match that was enjoyed by players, caddies and spectators.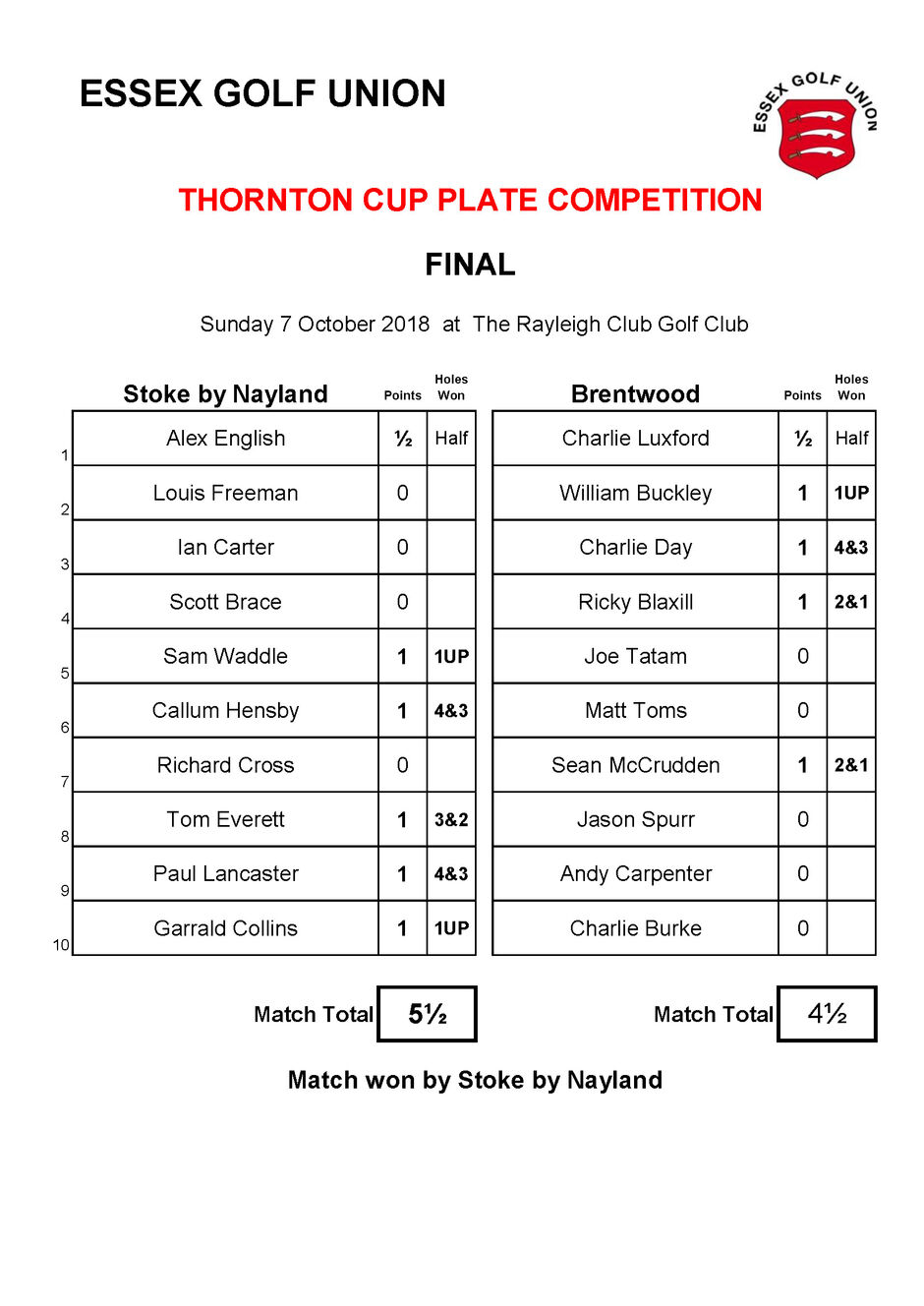 ​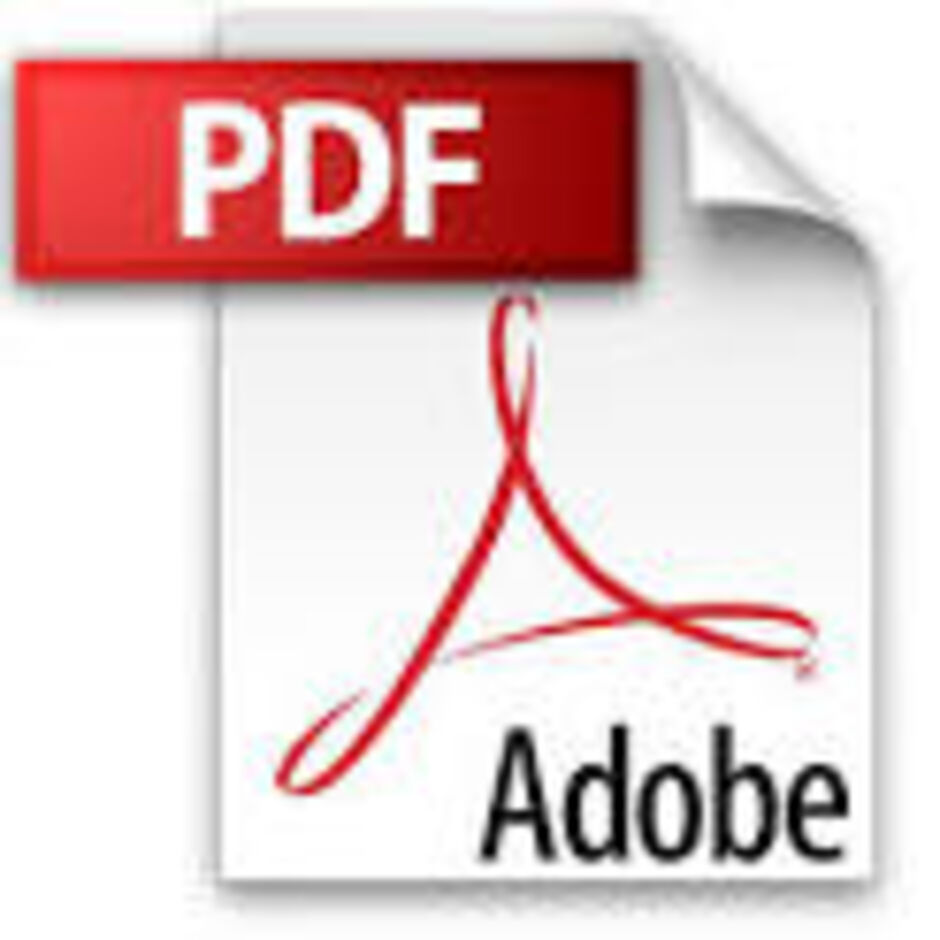 2019 Competition Conditions
​& Regulations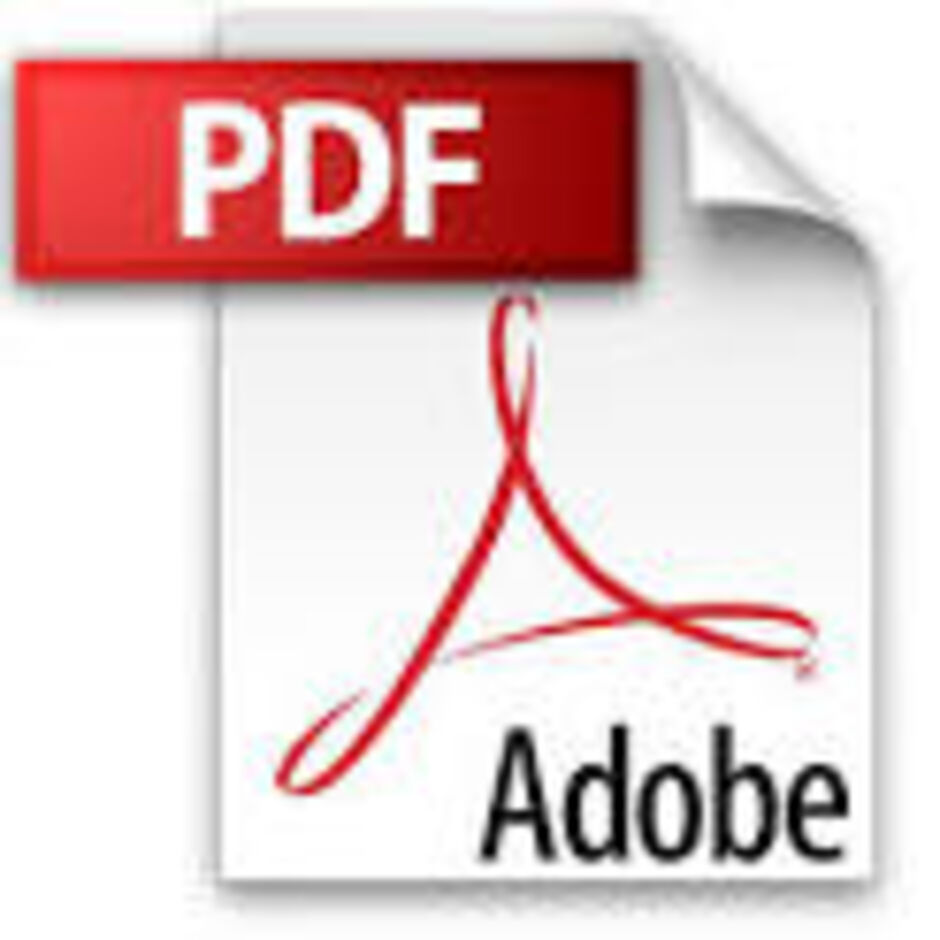 ​ Result Sheet
Please make sure the result sheets are returned to the County Office no later than 10 am on the day immediately after the match, either by email to office@essexgolfunion.org
or
Fax: 01376 500894
---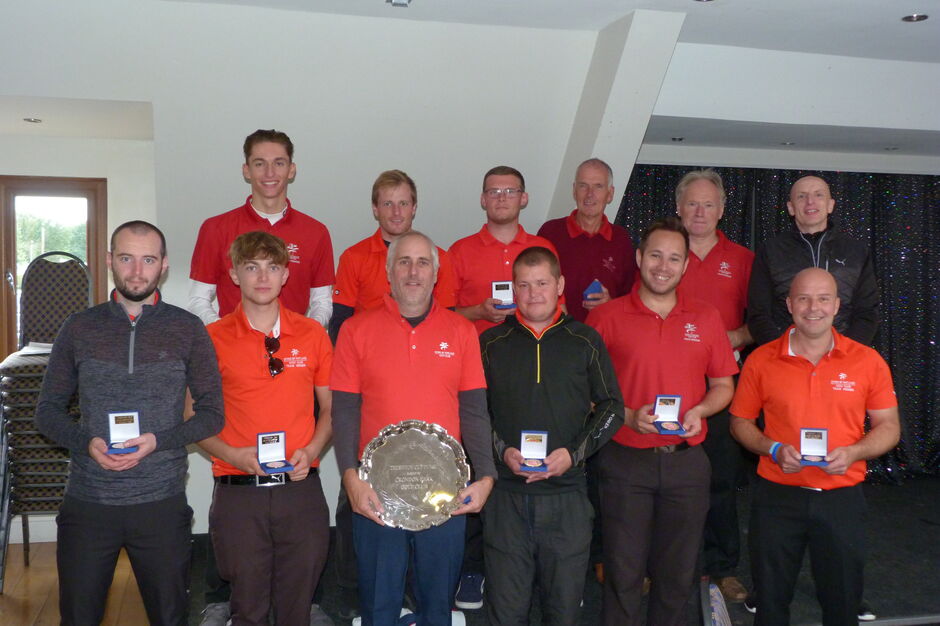 ​
2018 Winners
Stoke By Nayland